Babies being racially abused in UK as hate crimes against children recorded every hour
Children trying to change appearance using make-up after suffering abuse, research finds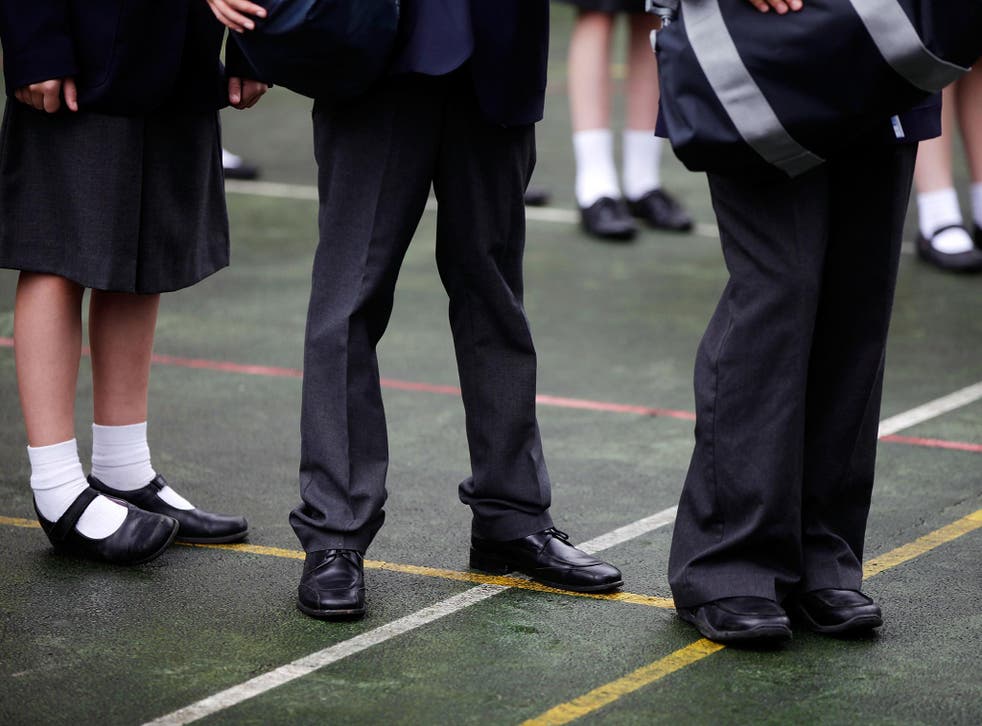 Children are being racially abused every hour in the UK, research has suggested amid warnings over rising hate crime.
Police data showed that babies and toddlers were among the victims of more than 10,500 crimes recorded in 2017-18 - an average of 29 every day.
The NSPCC said the figure has rocketed by a fifth in the past three years, mirroring a rise in hate crimes across all age groups that officials have linked to Brexit and terror attacks.
Young victims calling Childline for help have described trying to change their appearance by using make up, and said they did not tell their parents about the abuse for fear of upsetting them.
One 10-year-old girl said school bullies told her she had "dirty skin" and she had lost her friends.
Brexit racism and the fightback

Show all 9
"I was born in the UK but bullies tell me to go back to my own country," she added. "I don't understand because I'm from the UK. I've tried to make my face whiter before using make up so that I can fit in. I just want to enjoy going to school."
An 11-year-old girl told Childline she was called "yellow" because of her Chinese origin.
"I hate the way I look so much," she added. "I've tried to change the way that I look by using eyeliner so that I fit in more. I don't want to tell my parents because I think it would upset them."
Another girl, aged 16, described getting "racist comments wherever I go" because she wears traditional Islamic dress.
"People call me a terrorist and keep telling me to go back to where I came from," she said. "I usually just put my head down and get on with it but it's getting to the point now where I genuinely feel like I might get attacked."
Home Office statistics show that more than half of religiously-motivated attacks in 2017-18 were directed at Muslims and the next most commonly targeted group was Jewish people.
Religious hate crime rocketed by 40 per cent in the year to a record high in England and Wales.
Police figures for all hate crime showed sharp rises around the time of the 2016 EU referendum and the 2017 terror attacks in London and Manchester.
Levels decreased again until early 2018, when they again began to rise.
Religious hate crime rises 40% in England and Wales - with more than half directed at Muslims
Police chiefs have raised concerns over the heated public debate around Brexit and the "febrile atmosphere" that it has created.
Leaders are bracing for another explosion in hate crime when the UK departs the EU, in the wake of angry protests earlier this year.
Assistant commissioner Neil Basu, the head of UK counterterror policing, has voiced his concern over rising hate crime and said it could be a "proxy measure" for the rising far-right threat.
Some of the increase is accounted for by better reporting and recording practices, but police believe there has been a real-world rise in racist attacks and are failing to catch perpetrators in many cases.
The NSPCC requested data broken down by age from every police force in the UK but only 38 out of 45 responded, meaning the figure of 10,571 racial attacks on children is lower than the real total.
John Cameron, the head of Childline, said: "Childhood bullying of this nature can cause long term emotional harm to children and can create further divisions in our society.
"If we see a child bullying another because of their race we need to tackle it head on, by explaining that it's not ok and how hurtful it is."