Battersea shooting: Man shot dead in front of wife and child outside their home on Christmas Eve named
Flamur Beqiri - brother of reality star Misse - was gunned down as he returned from night out
Lizzie Dearden
Home Affairs Correspondent
Thursday 26 December 2019 14:57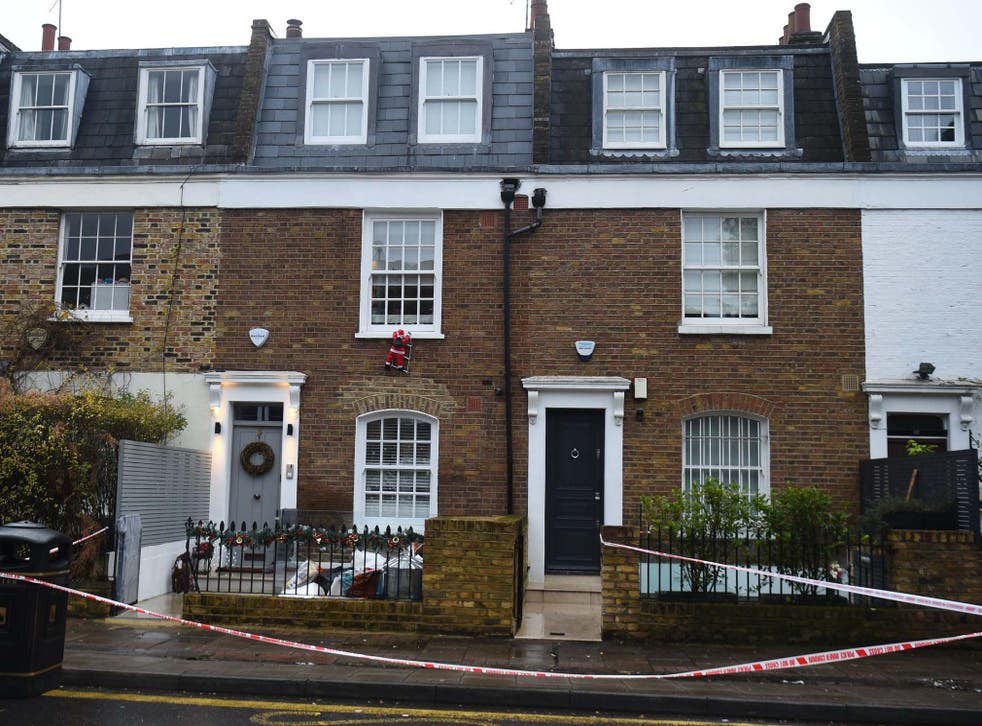 A man shot dead outside his own house in front of his wife and young child has been named as the brother of reality TV star Misse Beqiri.
Flamur Beqiri, known as Alex, was gunned down as he returned to his home in Battersea, south-west London, at 9pm on Christmas Eve following a night out.
The 36-year-old record company owner was pronounced dead at the scene.
Sister Misse – who stars in the Real Housewives of Cheshire – was said to be devastated with her spokesperson saying that the 33-year-old was too grief-stricken to comment.
The siblings were known to be close and often tagged each other in complimentary social media posts.
UK news in pictures

Show all 50
No one has yet been arrested in connection with the shooting but Detective Chief Inspector Jamie Stevenson, of the Metropolitan Police, described the killing as "horrific".
He said: "Our investigation is in the very early stages and we are still working to establish what the motive could be that has led to a man losing his life in such a horrific way, on Christmas Eve, in front of his family.
"They have been devastated by this horrible event and are being supported by specialist officers.
"We know that the victim was returning home with his wife and young child following an evening out, when he was shot just yards from his home.
"The assailant then fled on foot in the direction of Battersea Bridge Road.
He continued: "The attack took place at 9pm. Not only would many people have been out going about their business, but I am sure many residents would have been alarmed by the sound of the disturbance and gone to see what had happened."
Neighbours described hearing multiple gunshots followed by a woman screaming "desperately" for help.
One, Vittoria Amati, 60, said she heard between "eight to 10" gunshots fired in quick succession.
She told Press Association: "I then heard the screams of the wife. I came out and realised it was one of my neighbours.
"He was lying in front of his doorway in a pool of blood. He was still alive. We were really hoping he would make it. You have no idea how desperate she [his wife] sounded."
Mrs Amati said a young woman who identified herself as a nurse helped the victim and applied pressure to his wounds, while numerous members of the public gathered trying to call the emergency services.
Supt Richard Smith said local officers were working on the case over the festive period and added: "There is no suggestion that there is any ongoing risk to members of the local community in Battersea."
It was the 149th homicide investigation launched by the Metropolitan Police in 2019, making the year London's bloodiest since 2008.
Croydon stabbing: 60-year-old man knifed to death in London
The Metropolitan Police is part of a London-wide Violence Reduction Unit, and has set up a squad attempting to use social media posts to predict outbreaks of violence and gang crime.
Earlier this year, commissioner Cressida Dick claimed violent crime was falling following an increase in the use of stop and search.
She previously said there was "some link" between the loss of more than 20,000 police officers since 2010 and rising violence.
As prime minister, Theresa May claimed there was "no direct correlation", but Boris Johnson has vowed to recruit 20,000 new police officers in the next three years and increase stop and search powers further.
Anyone with information is asked to contact police on 101, tweet @MetCC or call Crimestoppers anonymously on 0800 555 111.
Register for free to continue reading
Registration is a free and easy way to support our truly independent journalism
By registering, you will also enjoy limited access to Premium articles, exclusive newsletters, commenting, and virtual events with our leading journalists
Already have an account? sign in
Register for free to continue reading
Registration is a free and easy way to support our truly independent journalism
By registering, you will also enjoy limited access to Premium articles, exclusive newsletters, commenting, and virtual events with our leading journalists
Already have an account? sign in