BBC boss's Savile claim 'barely credible'
Programme editor dropped 'Newsnight' report and director general didn't ask crucial questions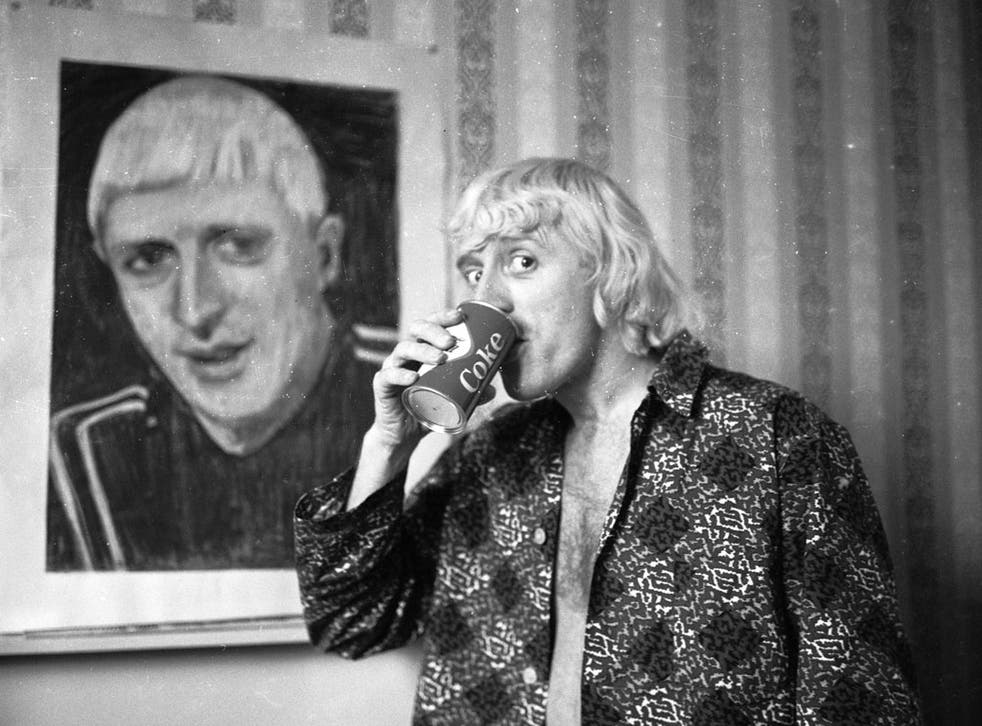 The BBC director general's claim that he did not ask what Newsnight's Jimmy Savile investigation was about has been described by BBC insiders as "barely credible" and "ridiculous" as the growing row threatens to split Newsnight journalists.
George Entwistle's insistence that he never asked about the nature of the Newsnight investigation has been derided by commentators and journalists.
There is also evidence of "extreme tension" in the Newsnight newsroom after its editor, Peter Rippon, not only dropped its Savile investigation but then d id not follow up on Newsnight for nearly two weeks after ITV screened a documentary.
The flames of dissent were fanned further yesterday when the BBC said that Peter Rippon's decision to drop the programme will not be investigated, as the Savile scandal reached Kenneth Clarke, who was Health Secretary when Savile was appointed to a senior role at Broadmoor, where he is alleged to have abused girls.
Mr Clarke, told Channel 4 News: "I have no recollection of ever having met Jimmy Savile and no recollection of these events. The Department of Health is rightly now investigating to establish the facts."
At a press conference on Friday, Mr Entwistle said he knew Newsnight was "looking" at Jimmy Savile but he did not ask further questions to ensure "independence of news and current affairs". He added he did not want to be seen to be putting any pressure on a BBC investigation.
The media commentator Steve Hewlett, who presents Radio 4's The Media Show, yesterday said Mr Entwistle's position that he did not ask about the allegations was "simply implausible". "The idea that he didn't know is barely credible," he said.
David Elstein, the former chief executive of Channel 5, said he would have to be "pretty brain dead" not to investigate the programme's subject matter. He said that Mr Entwistle would not have landed the top job if the allegations had broken when Mr Thompson was in charge.
At a press conference on Friday, Mr Entwistle told reporters that Helen Boaden (head of news) had told him that Newsnight was planning a programme about Savile. He said that he said "thanks for letting me know", but that he asked no questions about the matter. A senior BBC newsroom source said: "It defies credibility that he didn't try to find this out. The idea that, as head of vision, in charge of the Christmas schedule, he just said 'thanks for letting me know' is ridiculous.
"The best thing you can say is he looks completely incurious to the point of being irresponsible. He looks hopeless."
The source added that Newsnight journalists have been left deflated by Mr Entwistle's response and baffled by a decision not to run the story on Newsnight until Thursday, which left the newsroom "extremely tense" and "looking stupid". "You have a huge national story that was not mentioned on Newsnight until 10 or 11 days after it blew up. [The newsroom] is getting uncomfortable. It is very tense. It is a ludicrous situation."
On Mr Rippon's insistence that the story was not good enough to air, the source said: "He did everything he could to make it impossible for the story to run... In most newsrooms if you are not quite there [with a story] you would just keep going."
It is understood the Newsnight team had spoken to at least 10 women, including witnesses and victims. A script was written at an early stage because the team realised Mr Rippon might come under pressure to drop the investigation. One newsroom insider said: "It was compelling stuff. We were within days of going with it. The programme wasn't cut and finished. But all the heavy lifting had been done."
News that the investigation was not to be broadcast was delivered verbally. There may be no email trail, said the insider. There was an ambivalent attitude within the Newsnight team, but, according to one insider, that was because only a few people were aware of how strong the material was.
But another source countered that Mr Rippon had the backing of most of the newsroom. He said: "There has been overwhelming support for him, except from a dissident cell from what one might call the production team."
The source stressed that Mr Rippon did not kill the story, but admitted that he was aware of the planned tribute pieces to Savile, which were aired over the Christmas period. But they said that Mr Rippon told journalists that this had made no difference to his decision.
Justice Secretary Chris Grayling said it was a "shocking story", the revelations were "appalling", adding "they must never ever, ever happen again".
He told the Sky News Murnaghan programme: "I think we've all been shocked by the revelations that have come out, the stories involving NHS hospitals, involving homes for very vulnerable children, I think all of us who once saw Jimmy Savile as a great national figure, now are utterly horrified by the truth that's emerged about him.
"Nobody could possibly defend anything that's happened. Of course it's right and proper that we identify how on earth this was able to happen, why senior people did not act earlier, whether there are lessons to learn now.
"I think particularly whether there are people who were also involved at the time - Jimmy Savile is no longer with us - but who were involved and are still with us.
"It's right and proper that the police investigate all allegations.
"The BBC in particular has to learn lessons from this, I think they've come forward with the right approach, saying we will investigate, we'll do it properly, I think the comments from Lord Patten the BBC Trust chairman have been absolutely right."
Sir Michael Lyons, who was chairman of the BBC Trust from 2007 to 2011, welcoming the investigations into Savile's alleged behaviour but added that there was "a degree of hysteria" when controversies arose involving the BBC.
He told the Sky News Murnaghan programme: "It clearly has consequences for the BBC, but frankly I think the consequences spread well beyond the BBC.
"There may well be lessons here to learn about the way that we tolerate the behaviour of predatory men, particularly when they are in powerful positions.
"And there may be lessons to learn - I am sure there - about the license that we sometimes allow to celebrities. This goes well beyond the BBC although there are issues for the BBC to address."
Talking generally about controversy at the BBC, he added: "As they emerge the BBC perhaps understandably becomes a very intense focus for people's concern and anxieties, after all it is the national broadcaster, we do want to trust it, we do need to be able to trust what it says, so it is naturally the focus where these cases relate to it.
"But equally you have to say actually there is a degree of hysteria in the extent to which it's focused exclusively on the BBC rather than being seen as something of much wider consequence."
He continued: "What we hear are not just allegations relating to the BBC - although I don't want to diminish those - but also allegations made about hospital and prison contexts.
"If they are proved right here we have a serial offender potentially across a wide range of settings.
"None of that detracts from the importance of the BBC making sure that it understands what happened and make sure there is no risk at all of such events happening now."
Register for free to continue reading
Registration is a free and easy way to support our truly independent journalism
By registering, you will also enjoy limited access to Premium articles, exclusive newsletters, commenting, and virtual events with our leading journalists
Already have an account? sign in