Becky Watts' stepbrother Nathan Matthews found guilty of murder as his girlfriend Shauna Hoare is acquitted
Hoare was instead found guilty of manslaughter, while both were convicted at Bristol Crown Court of conspiracy to kidnap the 16-year-old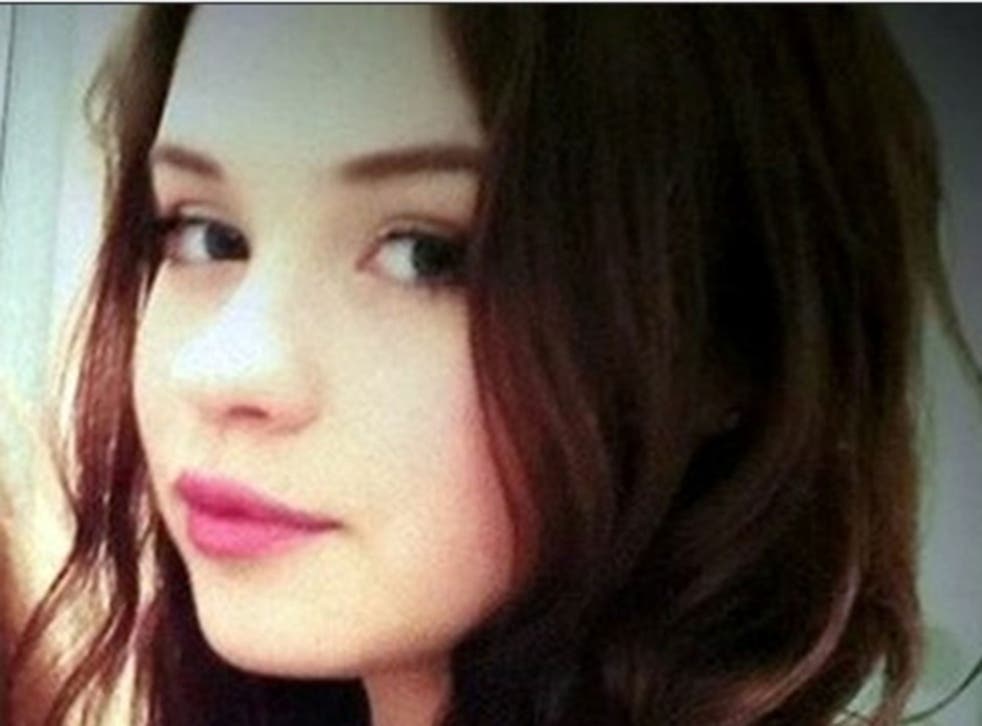 Becky Watts' stepbrother Nathan Matthews has been found guilty of the teenager's murder, while his girlfriend Shauna Hoare has been acquitted.
Matthews, 28, suffocated his 16-year-old stepsister during a failed attempt to kidnap her, Bristol Crown Court has heard.
A jury found Matthews and Hoare both guilty of conspiracy to kidnap Ms Watts in what the prosecution described as a sexually motivated plot.
Hoare was cleared of murder but found guilty of manslaughter, as well as perverting the course of justice, possessing prohibited weapons and preventing Ms Watts' lawful burial.
After killing her, Matthews dragged Ms Watts' body from her home in Crown Hill, Bristol, and dismembered her with a circular saw in a bath at the home he shared with Hoare, 21.
Matthews had admitted killing Ms Watts, as well as perverting the course of justice, preventing the burial of a corpse and possessing a prohibited weapon, but denied her murder.
In pictures: Becky Watts murder trial

Show all 16
Speaking outside the court, police said it was "virtually impossible to comprehend the level of depravity" of Matthews' actions.
Becky Watts' grandfather John Galsworthy, told reporters that the family had received hundreds of messages of support "each of which have been read with gratitude and love".
"You have helped us to stand tall and strong again," he said. "What a help you have all been. Thank you for taking us into your hearts.
"We can now begin the process of grieving properly and rebuilding our lives, lives which can never be the same again."
Speaking in a new interview with the BBC, Ms Watts' father Darren Galsworthy said: "Nathan was so arrogant he thought he could get away with it. That's probably why he chopped her into small pieces and distributed her body parts all over."
At the time of her disappearance on 19 February, Ms Watts' story sparked a frantic search including a social media campaign which went around the world.
The hunt to find her involved 350 Avon and Somerset Police officers and the assistance of nearly 200 others from seven neighbouring forces.
Her remains, packed into suitcases and a plastic storage box, were discovered in a garden shed 80 metres away from Matthews and Hoare's home on Cotton Mill Lane, Bristol, on 3 March.
In the days after he killed Ms Watts, Matthews was captured on CCTV buying items including black bags, rubble sacks, rubber gloves and three rolls of clingfilm.
Prosecutor William Mousley QC told the jury at the beginning of the trial that Matthews and Hoare spent three days completing "the lengthy process of cutting up and carefully packaging each individual parcel".
When police eventually searched the pair's home, they found each room was full of rubbish and clutter - except the bathroom, which was spotlessly clean.
During police interview on 2 March, Matthews told police he had planned to kidnap Ms Watts to "scare her and teach her a lesson because she was selfish and treated his mother badly", Mr Mousley said.
Becky Watts Trial Explainer
Karl Demetrius. 30. who owned the shed, and his colleague Jamie Ireland, 23, moved the suitcases there and Demetrius admitted assisting an offender at an earlier hearing.
Ireland and another man, Donavan Demetrius, were acquitted of assisting an offender on Wednesday.
Sentencing in the case will be up to trial judge Mr Justice Dingemans. He said he would pass sentence on Friday.
Register for free to continue reading
Registration is a free and easy way to support our truly independent journalism
By registering, you will also enjoy limited access to Premium articles, exclusive newsletters, commenting, and virtual events with our leading journalists
Already have an account? sign in
Register for free to continue reading
Registration is a free and easy way to support our truly independent journalism
By registering, you will also enjoy limited access to Premium articles, exclusive newsletters, commenting, and virtual events with our leading journalists
Already have an account? sign in