Becky Watts trial: Stepbrother's 'grim' treatment of teenager's body does not make him a murderer, defence says
Adam Vaitilingam QC asks jury to consider evidence against Nathan Matthews instead of emotions towards his client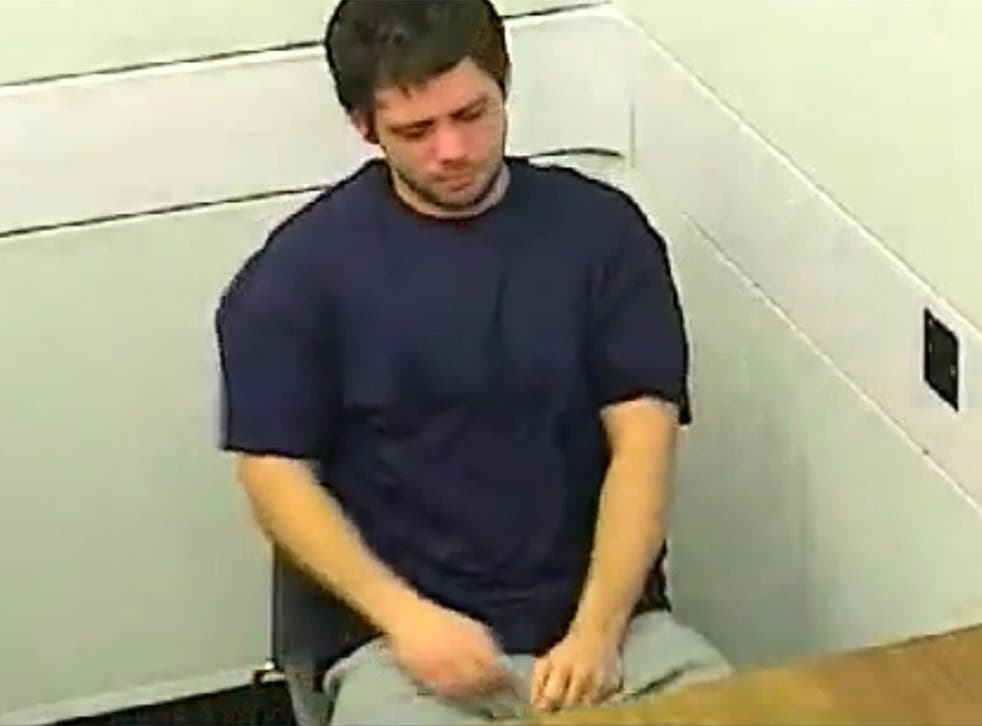 The stepbrother of Bristol teenager Becky Watts treated her body with "a lack of compassion and humanity" but that does not make him guilty of murder, his barrister told a jury.
Nathan Matthews, 28, allegedly suffocated his 16-year-old stepsister in a sexually motivated kidnap plot with girlfriend Shauna Hoare, 21, on February 19.
Becky's body was moved from her home in Crown Hill, Bristol, and dismembered in the couple's bath in Cotton Mill Lane, Bristol, with a circular saw.
Her remains, packed into suitcases and a blue plastic storage box, were discovered in a garden shed 80 metres away by police on March 3.
A jury of 10 women and one man heard the closing speech of Matthews's case in Becky's murder trial, following 21 days of evidence.
Adam Vaitilingam QC, for Matthews, asked the jury to consider the evidence in the case instead of their emotions towards his client.
"A man who has shown himself to be capable of killing a 16-year-old and then treating her body with such a lack of compassion and humanity," he said.
"I do not ask for sympathy for Nathan Matthews. He deserves none.
Becky Watts suspect Nathan Matthews breaks down
"I ask that you approach his case in the same fair way you would approach any defendant charged with any crime.
"His right to a fair trial from an independent jury hasn't disappeared because of what he has done."
Mr Vaitilingam said Matthews went to Becky's home on February 19 with the plan to kidnap his stepsister to teach her a lesson.
But he accidentally killed her after trying to make her unconscious during a struggle to put her inside a red suitcase.
"I am sure you will feel nothing but contempt and loathing for Nathan Matthews, you will feel nothing but sympathy and pity for Becky and her family," Mr Vaitilingam said.
"You promised to try this case on the evidence, not on emotion and all I can ask of you is that you keep that promise."
Mr Vaitilingam told the jury Matthews admitted he plotted to kidnap Becky but denied he had done so with Hoare, his partner of six years.
In pictures: Becky Watts tributes

Show all 5
That "badly conceived, bone headed, extreme and frankly absurd" kidnap plan resulted in Becky's death, the barrister said.
The former TA soldier was not motivated by a sexual attraction to Becky but rather her behaviour towards his mother, Anjie Galsworthy, he insisted.
"There is no evidence to suggest that he had a sexual interest in Becky," Mr Vaitilingam said.
"Nothing anyone noticed, nothing he said, nothing he put in a text or on Facebook in an unguarded moment."
In a police interview, Becky's father Darren Galsworthy said she was "was rude, abusive and disrespectful to Anjie" and Matthews did not like it.
Jurors previously heard how Becky's body was dismembered into eight parts with a £80 Mac Allister circular saw bought by Matthews at B&Q on February 20.
The body parts were moved into a garden shed in Barton Court in the early hours of February 24 by Matthews and two men.
Matthews, of Hazelbury Drive, Warmley, South Gloucestershire, denies murder and conspiracy to kidnap.
He admits killing Becky, perverting the course of justice, preventing the burial of a corpse and possessing a prohibited weapon.
Hoare, of Cotton Mill Lane, Bristol, denies murder, conspiracy to kidnap, perverting the course of justice, preventing burial of a corpse and possessing a prohibited weapon.
Karl Demetrius, 30, and his partner Jaydene Parsons, 23, the occupants of the Barton Court property, admit assisting an offender.
Donovan Demetrius, of Marsh Lane, Bristol, and James Ireland, 23, of Richmond Villas, Avonmouth, deny the charge.
Mr Vaitilingam told the jury: "What Nathan Matthews did to Becky's body afterwards will haunt all of us.
"It is grim evidence and it will stay with us for some time. It is not the actions of a rational man.
"He was hardly rational in that first interview with the police - that bizarre account and a rant about being a metrosexual and a Neanderthal.
"You have heard a lot about the way that Nathan Matthews's mind works and perhaps when he takes a decision about something - disposing of Becky's body to protect Becky's family from the consequences of the discovery - he does it.
"A sort of extreme logic which is true, as well, in his planned kidnap."
Mr Vaitilingam questioned whether his client had the "small voice of calm" most people have to protect them from doing something dangerous or extreme.
He said his client had a "black and white way of looking at the world" and could get upset or lash out if things were not going as he expected.
Matthews had no previous convictions before the start of this trial, he added.
"He is criticised for not showing sorrow, for not looking at the family when he was giving his evidence," Mr Vaitilingam said.
"You might say that he was hanging his head in shame for the terrible things he has done, in front of his own mother, in front of the man at whose wedding he was best man.
"Did he ever really intend to kill Becky and take her away from those two people? Did he mean to do it?"
Press Association
Register for free to continue reading
Registration is a free and easy way to support our truly independent journalism
By registering, you will also enjoy limited access to Premium articles, exclusive newsletters, commenting, and virtual events with our leading journalists
Already have an account? sign in