One man arrested for alleged Bentley hit and run in Notting Hill
A Kensington and Chelsea Council worker was killed while trying to direct traffic around his broken-down van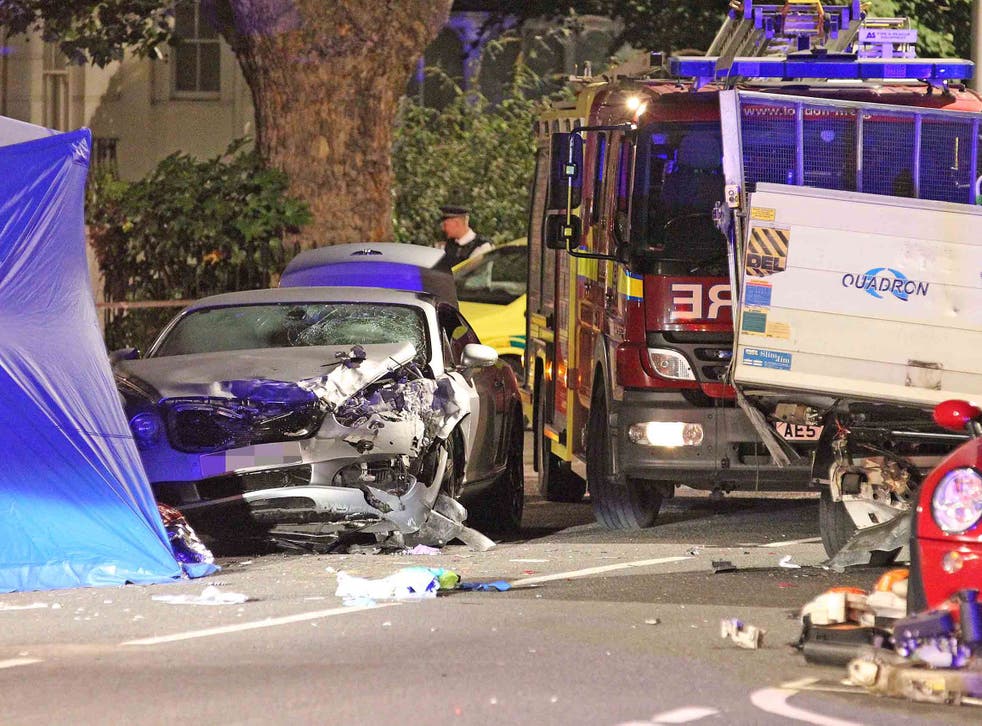 A man has been arrested in connection with an alleged hit and run incident, in which a £120,000 Bentley Continental hit and killed the driver of a broken down van.
The victim was apparently a council worker who was trying to direct traffic around his van, trying to prevent a crash.
The luxury car was abandoned in the street after the crash in Notting Hill, London. It was left with its engine running, lights on, and hip-hop music blaring from the speakers, according to the Evening Standard.
Scotland Yard said officers were called at around 11:50 on Thursday night, to the incident in Pembridge Villas, a plush street in the west of the city.
The victim was pronounced dead at the scene at about 1am.
The Standard reported that the victim was thought to be in his 30s, and was believed to have worked for Kensington and Chelsea Council's gardening contractors Quadron.
A police spokesman said: "At this early stage it is believed that the can had broken down in Pembridge Villas and the driver had got out of the vehicle. The car, a silver Bentley, was then in collision with the lorry and the driver."
The two men in the car were seen to get out and run away - one along the street towards Wesbourne Grove, and the other along Dawson Place, an adjacent street.
The investigation into the man's death continues. Anyone with information was asked to contact the witness appeal line on 020 8543 5157 or call police via 101. Alternatively, they can contact Crimestoppers anonymously on 0800 555 111.
Register for free to continue reading
Registration is a free and easy way to support our truly independent journalism
By registering, you will also enjoy limited access to Premium articles, exclusive newsletters, commenting, and virtual events with our leading journalists
Already have an account? sign in