Blind man Tasered after officers claim they thought his white stick was samurai sword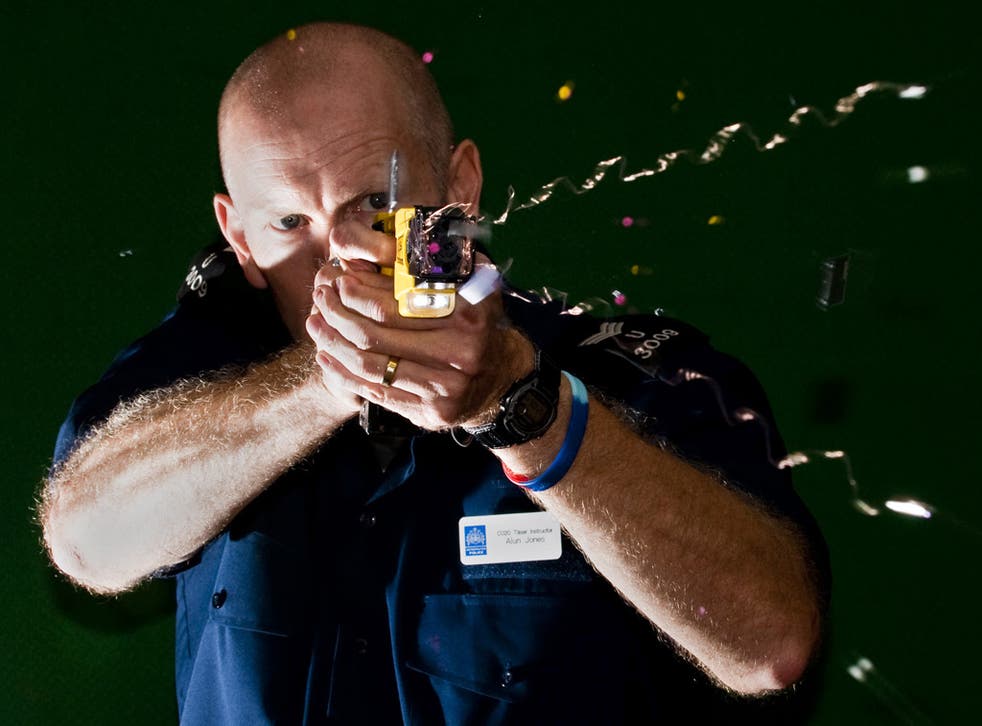 A blind man was shot in the back with a 50,000-volt Taser after a police officer mistook his white stick for a samurai sword.
Colin Farmer, 61, was making his way at a "snail's pace" to meet friends at a pub in Chorley, Lancashire, while unbeknown to him police were chasing reports of a man walking through the town armed with a sword.
He described how he felt like he was "trapped in a nightmare" after hearing calls coming from behind. "I certainly didn't know they were police – and I certainly didn't know they were shouting at me. I thought I was going to be attacked by some hooligans. The next thing they fire a Taser at me, though I didn't know it was a Taser at the time," he said. "I just felt this thump in my back. As soon as the Taser hit me, I hit the ground. I hit my head on the floor, then this policeman came around. I said 'I'm blind, I'm blind. I'm blind'.
"This policeman knelt on me and dragged my arms round my back and handcuffed me so tight I've had bruises since. I said you're hurting me, I'm blind – and there's no way he could not have seen my stick on the floor."
Mr Farmer was taken to Chorley Hospital for treatment following the incident last Friday. He was then taken back to the pub by officers. He said he is considering legal action against Lancashire Constabulary.
The force's Chief Superintendent Stuart Williams said patrols were dispatched to look for a swordsman following a number of reports. "One of the officers believed he had located the offender. Despite asking the man to stop, he failed to do so and the officer discharged his Taser," he said. "It then became apparent this man was not the person we were looking for and officers attended to him straight away. Lancashire Constabulary deeply regrets what has happened. We have clearly put this man through a traumatic experience and we are extremely sorry."
The matter has now been referred to the Independent Police Complaints Commission. Mr Farmer has relied on a white stick since suffering two strokes. He said: "I walk at a snail's pace. They could have walked past me, driven past me in the van, or said 'drop your weapon'. In your wildest dreams, you couldn't mistake me for having a samurai sword. I didn't just drop down in a helicopter. I'd walked a few hundred yards. They must have seen me."
Police did later arrest a man carrying a samurai sword on suspicion of being drunk and disorderly.