Youths 'drop lit firework inside homeless man's pocket' on Bonfire Night
Police investigating after former serviceman reportedly burned during attack in Liverpool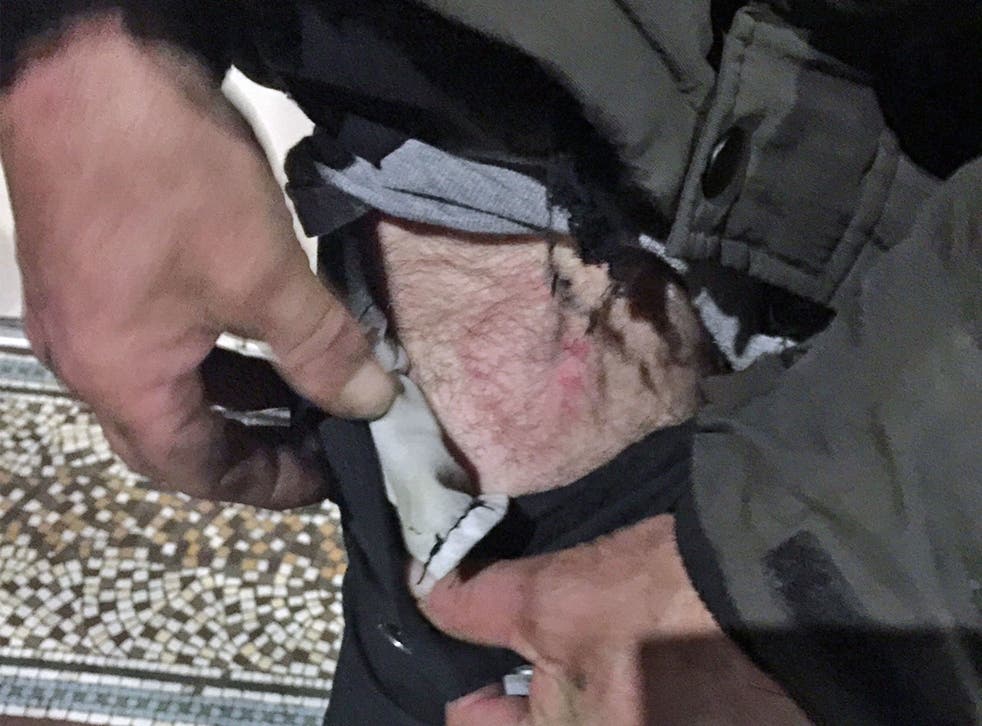 A group of youths reportedly dropped a lit firework into a homeless man's pocket during Bonfire Night celebrations in Liverpool.
Police are investigating the incident, believed to have taken place in the Lime Street area of the city centre, after images on social media appeared to show the man with red marks on his skin and burnt clothing.
Andy Shute, of the Paper Cup homeless project in Liverpool, said the victim was a former serviceman who told volunteers he was targeted by four teenagers.
"In the worst case we could be looking at a guy having his leg amputated today," Mr Shute said.
"As they walked past him one of them said 'have a sparking good night mate', and after that he could smell burning and see his jacket was alight.
"He said he had dealt with flash bangs in the army and his leg would've been a lot worse were his wallet not in the way.
"It's appalling what people are prepared to do to get their kicks."
Merseyside Police said it had not located the homeless man so far, but investigations were ongoing.
"This appears to be a shocking incident and currently our main priority is to locate the victim and ensure he is safe and well," Chief Inspector Paddy Kelly said.
"We are carrying out thorough witness and CCTV inquiries in Lime Street and the surrounding areas and I would urge anyone with information to please come forward.
"To misuse fireworks is highly irresponsible behaviour which will not be tolerated, and we are determined to locate the offenders and put them before the courts."
The attack came as several emergency services across the country revealed staff had been assaulted on Guy Fawkes Night while going about their duties.
A short distance away from the attack on a homeless man, fire crews escaped unharmed after a man shot a missile in their direction, Merseyside Fire and Rescue service said.
In London, police came under fire from a large group of teenagers, with images on social media appearing to show multiple fireworks being shot at officers in Lisson Grove, Westminster.
Support free-thinking journalism and attend Independent events
Officers were responding to reports of criminal damage to parked vehicles and rubbish bins being thrown into the street.
Elsewhere, Preston police said an egg and fireworks were launched at a squad car on New Hall Lane.
On Saturday, the Dogs 4 Rescue animal shelter in Manchester said Winston, a Moscow watchdog with a heart condition, had died at its centre after being panicked by a nearby fireworks display.
An online petition calling for a ban on the sale of fireworks to the public has reached more than 181,000 signatures.
Additional reporting by PA