Bradford police find huge cache of weapons at home of man shot in the head with own revolver
Colin Berry was found by an inquest to have died accidentally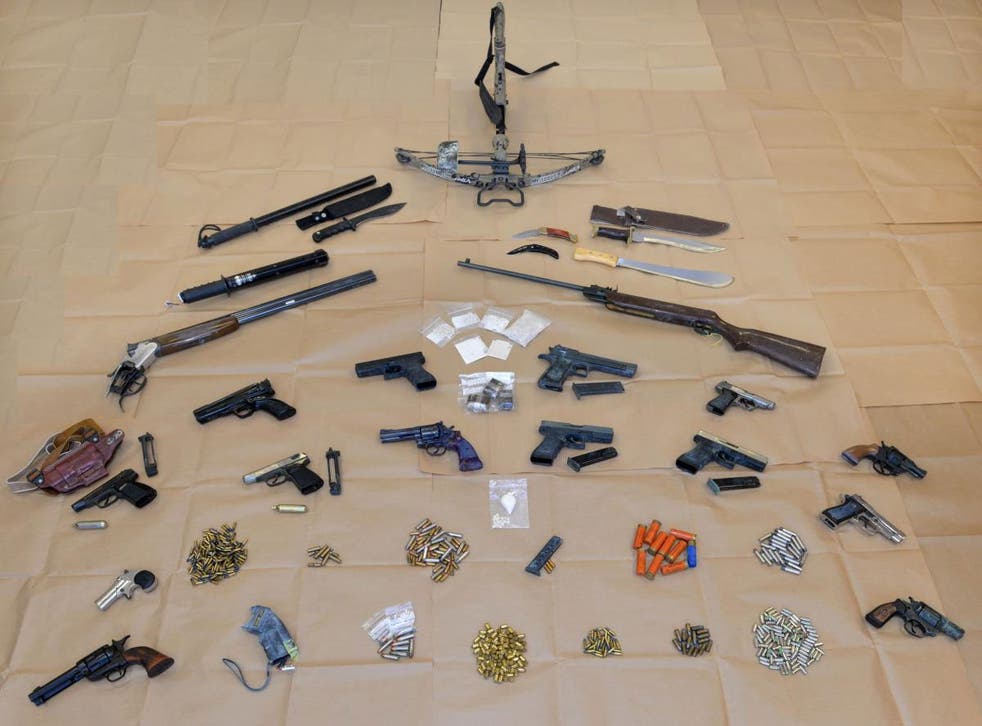 Police have revealed the remarkable weapons cache found at the home of a man in West Yorkshire who died when he was accidentally shot in the head during a police raid.
Colin Berry, from Clayton in Bradford, was killed by his own Smith & Wesson revolver during a struggle with one of eight officers executing a search warrant for drugs at his home.
On Wednesday, a jury at the inquest into Mr Berry's death ruled that it was accidental, and concluded that "the actions of the police officer who was involved in the struggle with the deceased were appropriate under the circumstances".
And West Yorkshire Police has now launched an appeal for information about the "significant haul" of weapons found in Mr Berry's home.
Police said twelve live guns including a variety of handguns, a crossbow and more than 1,000 rounds of ammunition were recovered from the house, and called for anyone with information on how and why they were acquired to come forward.
Several imitation weapons, as well as both class A and class B drugs, were also found at the property, a police spokesman said.
He said: "Police believe these weapons will have been amassed over a number of years and would ask anyone with information, no matter how historic, to contact police on 101, or call Crimestoppers, anonymously, on 0800 555 111."
The Independent Police Complaints Commission, which has investigated the incident, found no evidence to suggest a misconduct case should be brought against the officer involved, according to the local Telegraph and Argus.
A spokesman said the officer, who was unarmed, was "taken by surprise when he found Mr Berry had a weapon". He added: "He made the very brave decision to try to disarm him. Sadly during the struggle the gun went off resulting in Mr Berry receiving fatal injuries."
Register for free to continue reading
Registration is a free and easy way to support our truly independent journalism
By registering, you will also enjoy limited access to Premium articles, exclusive newsletters, commenting, and virtual events with our leading journalists
Already have an account? sign in