Bradley Wiggins speaks out about road safety as cyclist killed in accident with Olympic bus is named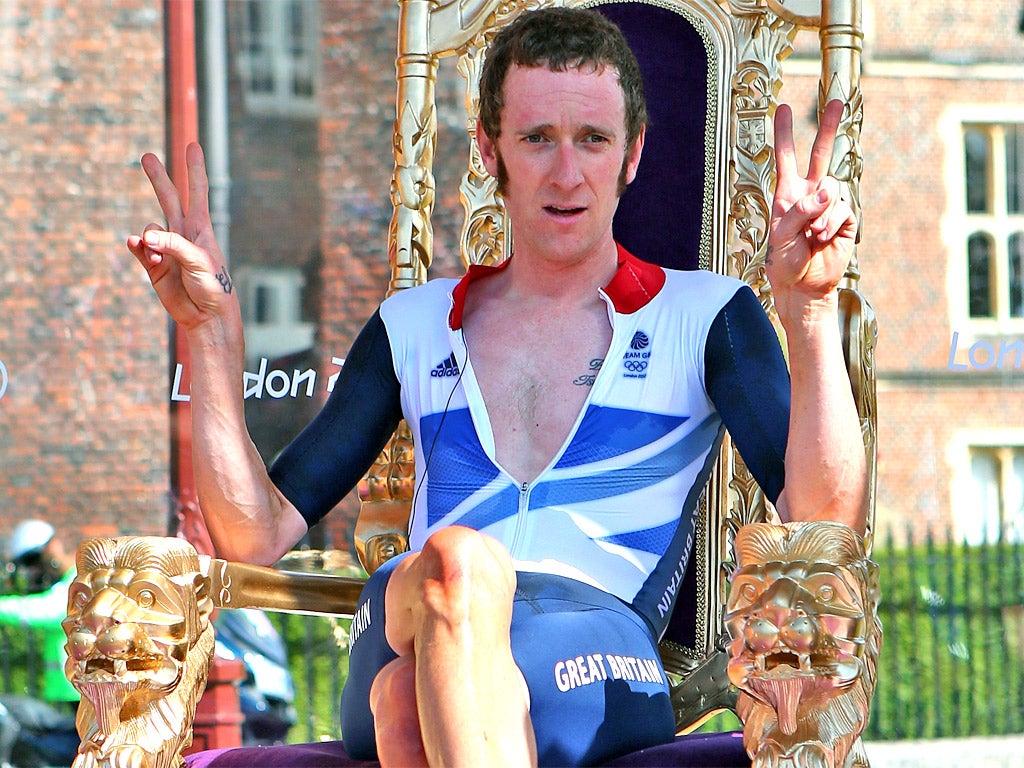 A cyclist killed in a collision with a bus on the edge of the Olympic Park was today named as Dan Harris, an amateur enthusiast who died while riding home from work.
The death of Mr Harris, who had only last week used his Twitter feed to highlight the responsibility of cyclists to obey the rules of the road, prompted a call from gold medal-winner Bradley Wiggins for all bike riders to wear helmets and laws to protect them on the road.
Speaking generally rather than about the circumstances of Mr Harris's death, Wiggins, said: "Ultimately, if you get knocked off and you ain't got a helmet on, then how can you kind of argue."
The Olympic time trial winner added: "[People] shouldn't be riding along with iPods and phones and things on and should have lights and all those things. It's dangerous and London is a busy city with a lot of traffic. I think we have to help ourselves sometimes."
There has been no suggestion that Mr Harris was not wearing a helmet.
Mr Harris was cycling across an interchange with the A12 at the northern end of the Olympic Park when he was in collision with a bus carrying journalists covering London 2012. The 65-year-old driver of the double decker was arrested on suspicion of causing death by dangerous driving and released on police bail.
An air ambulance was called following the accident shortly before 8pm but the 28-year-old was declared dead at the scene. The mangled remains of his bicycle could be seen beside a blue forensic tent covering the point of impact.
Mr Harris, a keen amateur cyclist, was riding home to Ilford, Essex, from his work as a social media strategist for an Internet company when the accident happened.
Only last week, the 28-year-old had underlined the responsibility on cyclists to obey the rules of the road. In a tweet, he wrote: "I've taken to loudly boo-ing cyclists who jump red lights. They give the rest of us a bad name and should be publicly shamed."
The death is the tenth fatality of a cyclist on the capital's roads in the last year, equalling the total for the entirety of 2010 and prompting fears among safety campaigners that the tally for 2011 - 16 - will be exceeded this year.
London Mayor Boris Johnson, who has made an increase in cycling across the capital a corner stone of both his terms in office, said he was not convinced that cycling helmets should be made compulsory, adding that there were no plans to provide them with the so-called "Boris bikes".
He said: "It's quite right to say that people should [wear a helmet] if they have got one, but we have absolutely no plans to make it mandatory."