Brexit could push UK off security 'cliff-edge' if Government does not ensure cooperation with EU, report warns
Researches warn that significant legal barriers could disrupt Britain's access to vital intelligence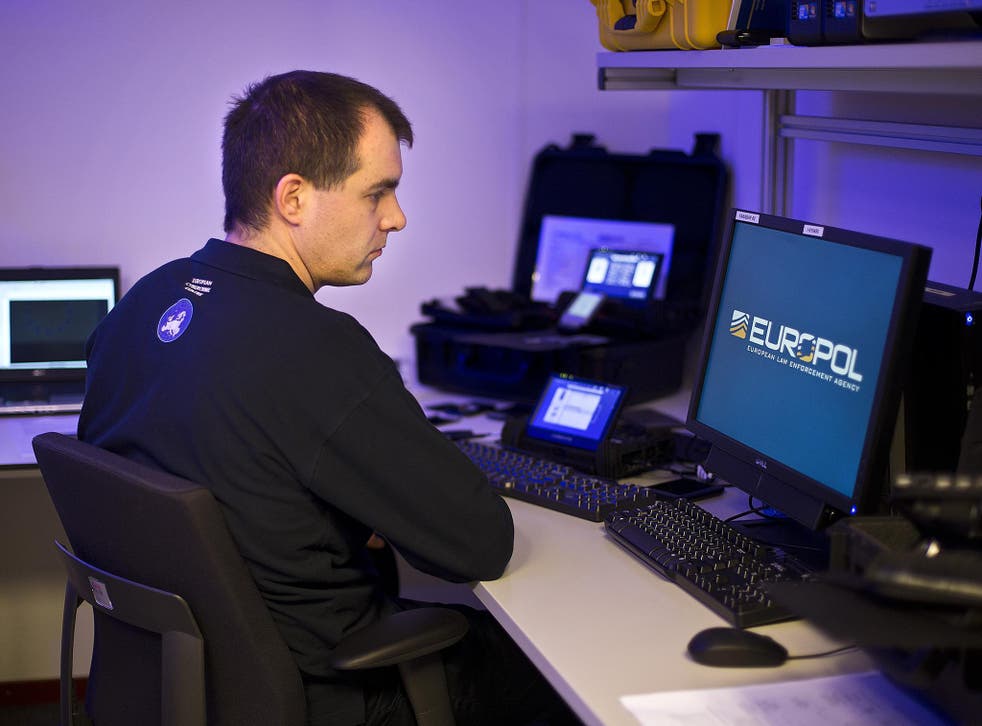 Brexit could push Britain's access to vital intelligence systems off a cliff-edge if the Government does not act urgently to ensure continued security cooperation with the EU, a new report has warned.
European Arrest Warrants (EAW) have been used to arrest criminals including drug traffickers, murderers, rapists, terrorists, paedophiles and some of Britain's most wanted fugitives.
The UK also uses its membership of Europol and the European Criminal Records Information Exchange System (ECRIS), and it's access to the Schengen Information System (SIS) and the Prüm Convention on DNA data, to catch wanted people abroad and identify EU suspects inside Britain.
The Government has repeatedly claimed security cooperation and intelligence sharing will continue after Brexit but its proposals have not yet been formally discussed.
Academics at King's College London have now warned that the political will for continued partnership is not enough to surmount serious practical and legal barriers.
A report by its independent UK in a Changing Europe research division said that unless the Government acts quickly to secure a deal with the EU, there could be "serious disruption" to security cooperation.
"There is much at stake here," it continued. "Thus far, however, neither side has engaged strongly with the detail in public, nor demonstrated much awareness of the trade-offs that might be required in order to achieve their aims."
Andrea Leadsom on whether Brexit committee stage will finish by Christmas: It's "difficult to project forward with absolute certainty"
David Davis and Michel Barnier have not yet started discussions on the issue, which are due to take place in the delayed "second phase" of the floundering talks.
Anand Menon, director of the research unit, said good intentions were "not enough" when negotiations are likely to involve constitutional issues and disagreements over jurisdiction.
"Brexit has been an immigration issue and there's actually far more to this," he told The Independent.
"The question is whether control means being able to close your borders, or being in a position to know as much as possible about who is coming in through them. And the latter is based on collaboration."
Prof Menon said it could take more time than is left before the Brexit deadline in March 2019 to build a new legal framework allowing intelligence sharing to continue on current levels, leaving the prospect of a "Brexit cliff-edge in security".
"We're not saying it's impossible but we need to start taking this seriously, quickly, because otherwise membership will come to an end with no obvious way to stay in these systems," he added.
"The Home Office has talked about a treaty but what we're interested in is not broad structures but detailed proposals."
Prof Menon said he hoped the lack of detail was a deliberate move made necessary by security protocol or negotiation tactics, but that he had "not yet heard from anyone that concrete proposals are there".
Brexit: the deciders

Show all 8
Theresa May herself warned of the security threat posed by leaving the EU during the referendum campaign, but claimed any risk will be mitigated by new agreements since becoming Prime Minister.
Her predecessor, David Cameron, asked whether peace and stability in Europe was a "risk worth taking" while arguing for Britain to remain in the EU.
But security faded from the official campaign's radar after failing to attract interest in focus groups, the report said, despite the rising terror threat and Isis's deadly attacks across Europe.
A backlash against Mr Cameron's speech and criticism of "Project Fear" are believed to have prevented a detailed Home Office paper on the potential impact of Brexit before the referendum being released, despite it containing evidence that the UK would be less protected from terrorism and crime.
Researchers concluded that although the EU will not want to lose access to British intelligence, the European Commission would have to approve transfers and could demand "adequacy" on data protection.
The European Court of Justice, which the Prime Minister has vowed to leave, has already ruled mass data collection under the Investigatory Powers Act illegal and the efforts could prove a stumbling block in negotiations.
Researchers cautioned that although several non-EU countries have signed agreements with Europol, they do not guarantee access to operational projects.
"The UK may be able to achieve an unprecedented future relationship, based on its strong role within the agency, but the Danish government may object to a deal that goes further than its own," the report concluded.
"This would mean the UK cannot retain direct access to Europol databases, nor a participating place on the management board."
There is also precedent for access by countries outside the EU to the EAW system, but Norway and Iceland's deals took years to negotiate and a similar agreement "would probably mean that some EU countries won't be able to surrender their own nationals to the UK," the report said.
Europol itself has warned that Brexit could worsen crime in the UK and damage security across Europe.
Brian Donald, its chief of staff, said last month that although the Government has drawn up proposals to remain a part of the organisation, an "adverse impact" should be expected.
"Almost certainly the arrangements governing the UK's police cooperation with EU partners will not be as deep and effective as they are today," Mr Donald warned.
"Reasonable assumptions point to a worse situation than now in the UK."
This week, the Commons Home Affairs Committee sounded a fresh warning over potential chaos at British borders if customs arrangements are not shored up.
Yvette Cooper, the Labour MP who chairs the group, said: "As things stand, the Government is running the risk of celebrating their first day of Brexit with the sight of queues of lorries stretching for miles in Kent and gridlock on the roads of Northern Ireland, which would be incredibly damaging to the UK economy and completely unacceptable to the country."
The committee described Home Office plans to boost Border Force staff by 300 members as "completely unconvincing".
A separate assessment published on Tuesday warned that failure to complete the introduction of a new customs system by the Brexit date would be "catastrophic".
The Government has proposed a new security treaty between the UK and EU to ensure a "comprehensive new security, law enforcement and criminal justice partnership" after Brexit.
A policy paper published days after the attempted bombing of a London Underground train in September said the treaty "would be underpinned by our shared principles and should make sure our partnership has the agility to respond to the ever-changing threats we face".
A Home Office spokesperson said: "As we prepare to leave the EU it is vital that we agree a new way to ensure continued security, law enforcement and criminal justice cooperation.
"We recently outlined our proposal to seek a new treaty with the EU which will underpin our future partnership, building on the already deep level of collaboration we have on security, policing and criminal justice.
"Both the UK and EU have made clear our shared commitment to continued cooperation to keep Europe safe and this Government will do everything it can to keep the country secure."