Britain criticised for DNA hold up keeping an innocent man locked up in Spanish prison
Sally Anne Bowman's killer may have committed the extremely violent attempted rape for which Romano van der Dussen has served 11 years in jail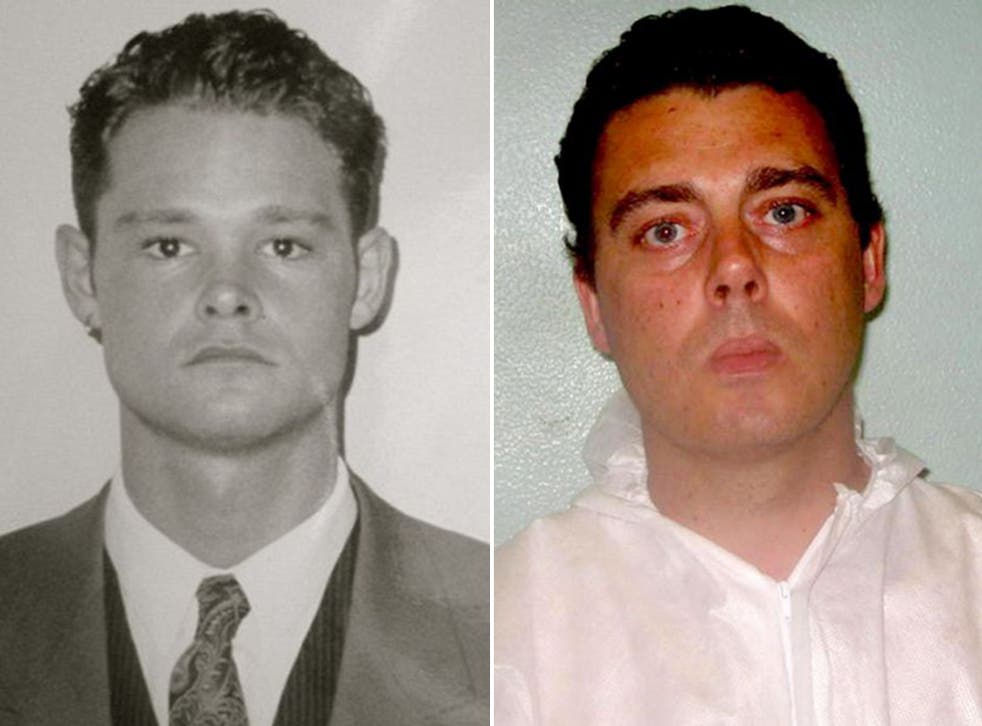 Britain has been criticised for bureaucratic delays that are keeping a man wrongly jailed for sex offences behind bars. Key DNA evidence which, it is believed, will confirm a Dutch father is innocent of an extremely violent attempted rape for which he has been in a Spanish jail for 11 years, has still not been supplied by the Home Office. It was first requested by Spanish justice authorities in 2013.
Lawyers acting for Romano van der Dussen yesterday urged the UK to speed up the process. Silverio Garcia Sierra, said: "We cannot understand why the British are taking so long in providing the evidence that will prove his innocence and free him. This must be dealt with as a matter of priority.
"An innocent man has been locked up for 11 years which is scandalous. We implore the British authorities to act now to help free an innocent man from prison."
Van der Dussen was arrested and jailed for 15 years in 2003 after three women were attacked in the Spanish town of Fuengirola. The attacker punched his first victim to the floor, beat her, and attempted to rape her in an assault which left her in hospital for four days.
A second woman was attacked minutes later. The attacker punched her, pinned her to the floor and ran off with her mobile phone and cash. A third woman was later attacked, beaten, sexually assaulted and robbed before the attacker was scared off by a woman shouting from an overlooking balcony.
After the first attack, police found a sample of DNA and a suspect's fingerprint on a car which was the scene of the assault. Van der Dussen was arrested three weeks later, when one victim picked his photograph out from a police file. Police had his photograph from an earlier incident after which he had been arrested but not charged over an alleged domestic dispute.
He was then picked out at a police line-up – in which he was the only foreigner, appearing alongside three dark-haired, dark-skinned Spanish men. He was charged, even after tests showed it was neither his DNA nor his fingerprint at the scene.
The case proceeded, even after two British witnesses gave sworn statements saying that they were with him 14 miles away on the night of the attacks.
In police interviews the victims could not agree on the attacker's height, build, hair colour, age or clothing. The trial judge, jailing him, described the attacks as "particularly aggressive, brutal and cruel".
Scotland Yard detectives were the first to raise questions about the safety of his conviction while investigating the murder of Sally Anne Bowman, 18, in Croydon, south London, in September 2005. Miss Bowman was raped and stabbed to death by pub chef Mark Dixie.
Dixie was caught in June 2006 after being arrested over a pub fight. His DNA matched blood and semen found at the murder scene and he was jailed for life; he was told he would serve at least 34 years. Dixie had a record of sex offences going back to the age of 16.
While building a case against Dixie, Scotland Yard discovered that he had lived in Spain. Through Interpol, in November 2006, a report was sent to Spanish police including Dixie's DNA profile, a brief description of the murder of Miss Bowman, and the fact that Dixie had been living in Fuengirola on the Costa del Sol for around a year.
As a matter of routine, Spanish officials ran Dixie's DNA profile through their national database and came up with a match – the sexual assaults that Van der Dussen had been jailed for three years earlier. Spanish police reported the DNA findings to a judge in 2006. A police report stated there was a one in 54 million chance that the DNA found at the scene of the Spanish attacks did not belong to Dixie.
In May 2012, Mr Sierra lodged an appeal against Van der Dussen's conviction at the Supreme Court in Madrid, arguing that the DNA proved he was innocent. However judges rejected the appeal saying they required a fresh "undoubted" sample of Dixie's DNA before they would throw out the conviction. In July 2013 a Spanish court re-investigating the Fuengirola attacks asked the UK Central Authority for a sample of Dixie's DNA.
Dixie was named as a suspect in the Costa attacks, but the case has stumbled along since then.
The Spanish repeated their request for Dixie's DNA "as a matter of urgency" in April last year. In October, a British liaison magistrate based in Madrid told the court there would be a fresh attempt to get a new sample of Dixie's DNA.
Dixie agreed to give the fresh sample in December, and last month the Spanish court was informed the DNA test had taken place. But the British are now waiting for the Spanish authorities to resend the genetic profile of the sample found at the Fuengirola attack.
Last night Van der Dussen, originally from Leiden, in the Netherlands, remained behind bars waiting for the result of the DNA test. In 2009 he missed his mother Johanna's funeral because prison authorities refused to let him out unless he admitted his guilt. More recently his requests to visit his 70-year-old father Dech, who has suffered two heart attacks, were also denied.
Speaking from prison he said: "I've been in prison for 11 years now for crimes I did not commit. Can you imagine how that feels? I am very angry and bitter and very frustrated. Every now and then I get fresh hope that I might be released. But I've learned to not get my hopes up, because I have been let down so many times. The authorities have known for eight years that Mark Dixie carried out the crimes I was jailed for but they don't care. They're happy for me to rot in prison even thought they know I am innocent.
"When I first heard about the DNA and Sally Anne's murder, the first thing that struck me was she might still be alive today if the Spanish police had done their job properly.
"If they had investigated properly, interviewed the witnesses, they might have arrested Dixie back in 2003. Then he would have been in prison and could never have killed Sally Anne.
"Instead they arrested the first foreigner they could, and locked me up with no evidence. When I was first jailed I spent 14 months in solitary after being beaten up by a gang of prisoners. I lost a lot of weight and it has affected my mental and physical health."
Van der Dussen also has the support of Sally Anne Bowman's mother Linda, 51, who said: "They have known since 2006 that Dixie carried out those attacks in Spain. It makes me very angry that an innocent man has been in prison all these years."
A Home Office spokesman said: "As a matter of long-standing policy and practice, we neither confirm nor deny the existence of mutual legal assistance requests."
Register for free to continue reading
Registration is a free and easy way to support our truly independent journalism
By registering, you will also enjoy limited access to Premium articles, exclusive newsletters, commenting, and virtual events with our leading journalists
Already have an account? sign in