Britain's youngest-ever ASBO holder, 'imp of Satan', turns to murder 10 years on
Robert Heneghan jailed for 19 years for murdering his friend Sam Bee at a house party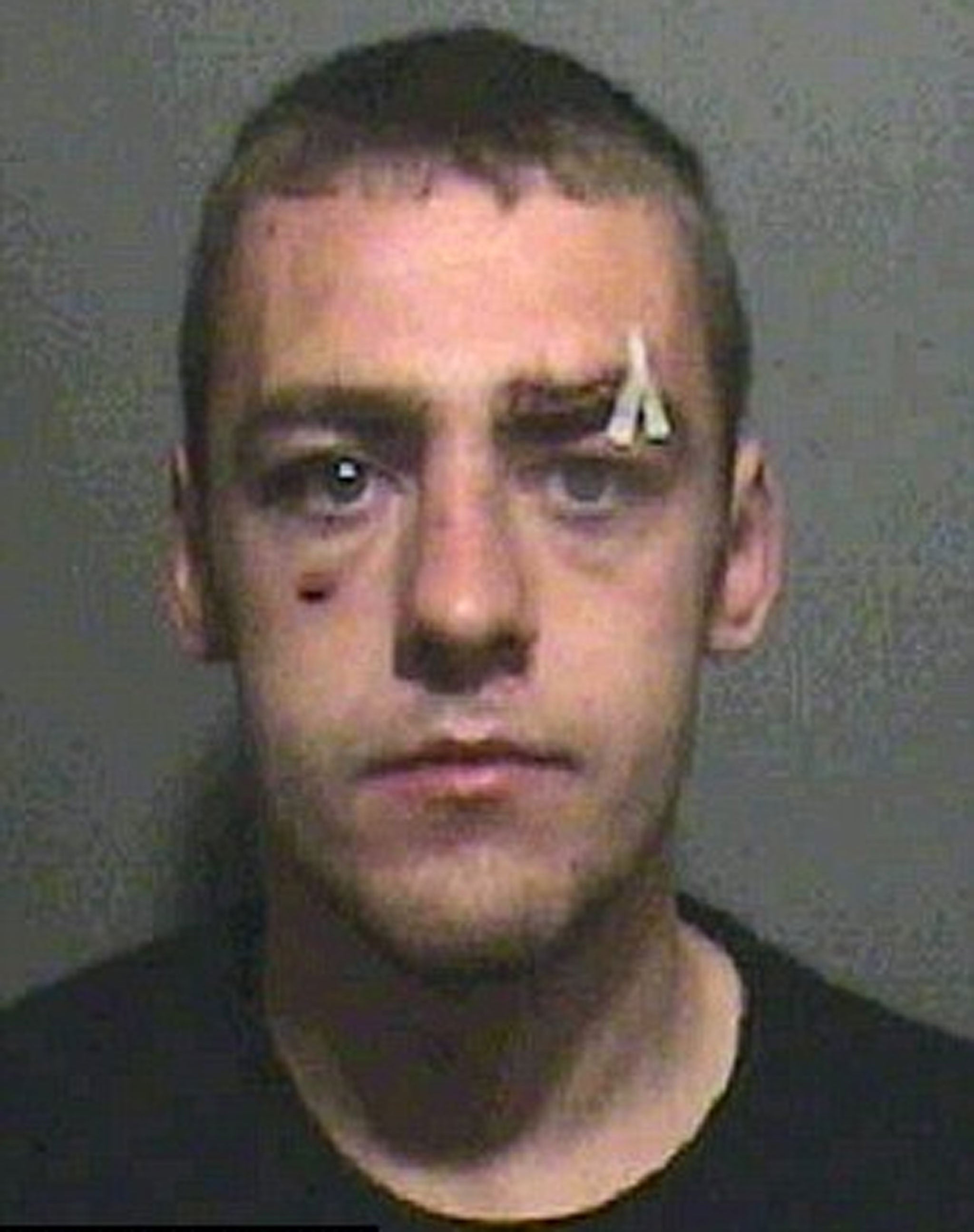 A man has been found guilty of murdering his friend at a house party almost 10 years after he became Britain's youngest ever ASBO holder.
Robert Heneghan was branded "the imp of Satan" in 2004 after the then 10-year-old and his 11-year-old accomplice were given a court order for terrorising an area of Blackpool with ball bearing guns, knives and baseball bats.
Now, almost 10 years on, Heneghan has been found guilty of murdering his friend Sam Bee after a row at his sister's birthday party.
Heneghan is said to have been fighting with another guest when Mr Bee intervened and told the pair to calm down.
Heneghan then turned on Mr Bee, apparently smirking before stabbing him in the chest as the pair stood in the kitchen of Sarah Bee's flat in Dean Street, Blackpool.
Yesterday Heneghan was found guilty of the murder at Preston Crown Court, receiving a sentence of 19 years today.
The Daily Mail reported a member of Heneghan's family as saying: "Robert might have looked like a cherub but that was along way from the truth - even when he was called an Imp of Satan some people thought it was funny. It wasn't.
The family member reportedly went on: "No one would have imagined that just nine years on he would be convicted of murder. He isn't an Imp he is the Devil himself.'
"Everyone in the system - school, family, social workers, probation, lawyers have tried to help him but they have all failed…Now he is to do a life term for killing someone he knew - a mate," they went on.
Mr Bee's sister Sarah said she bundled her brother out of the flat after the attack but didn't think the wound was life threatening.
She reportedly said: "I didn't think the stabbing had been very serious because Sam didn't make a noise to say he was hurt…He just said 'what have you done that for?' and he was still stood up".
Mr Bee collapsed and died shortly after leaving the flat however.
Mr Bee's girlfriend Lauren Binks, 17, who confronted Heneghan after the attack told the jury: "I shouted 'I'm his girlfriend, are you going to stab me?' and he said 'I will'."
Another witness Sarah McKenna, added: "Someone said to him: 'why didn't you just why didn't you just use your fists' and he said 'I wanted to stab him.' He said it with no emotion, no nothing. Pure evil."
Heneghan racked up 23 convictions between being given an ASBO in 2004 and being convicted of murder at the age of 19.
Before receiving his ASBO aged 10, Heneghan was reportedly arrested around three times a week in the period between June and November 2003.
His crimes included threatening two women at a hair salon with ball bearing guns, forcing a nine year old boy to run home naked after stripping him, burgling houses, threatening children with knives, throwing missile at people and cars, and setting off fire alarms.
Aged 16, Heneghan was sentenced to youth custody after stabbing a man in the chest. On that occasion the man survived. Heneghan's ASBO expired on his 17th birthday in 2011.
Jailing him, Justice Andrew Leggatt said: "Sam Bee had done you no harm- he hadn't threatened or attacked you; he did nothing to provoke you. He made light of the fact that you had got into a fight with your friend."
"You were angry with him for that because his pride had been hurt. Under the influence of drink, you have proved yourself to be a serious danger to the public."