British 'Alcatraz' for Islamist terrorists would create Isis 'command centre', warns expert
The MoJ has dismissed reports that suggest Islamist prisoners would be moved to single facility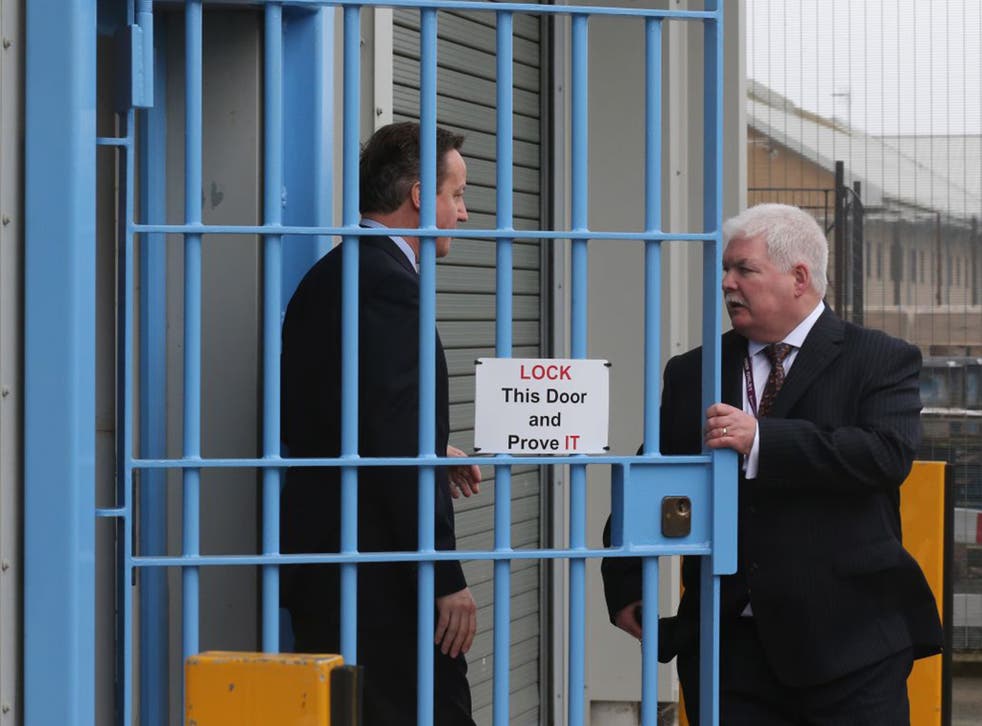 Speculation that the Government is planning an isolated single jail unit for Islamist prisoners has led a terror expert to warn that such a move could create an "Isis command centre" in Britain.
A report in the Guardian, dismissed by the Ministry of Justice, suggested a "British Alcatraz" was being considered following David Cameron's speech on prison reform this week.
The speculation comes ahead of justice secretary Michael Gove's review of Islamist radicalisation in prisons, led by former Home Office official Ian Acheson, which is due to be published in March.
But an extremism expert has warned that a single jail unit for terrorists, which is contrary to 50 years' practice of dispersing the most dangerous inmates across the prison system, could lead to convicted extremists carrying out sophisticated operations from within jails.
Professor Roger Griffin said such a facility "could create a hub of jihadist fanaticism in Britain".
"It could actually create a command centre and relay station for IS operations in Britain", he said, as well as prompting comment about a "British Guantanamo".
"If a unit could be created with counter-radicalization Imams and trained de-radicalizers, this could be a very innovative scheme, but, characteristically, this does not seem to be part of the government proposals."
Earlier this week, the Prime Minister said in a speech: "I am prepared to consider major changes: from the imams we allow to preach in prison to changing the locations and methods for dealing with prisoners convicted of terrorism offences".
"We have around 1,000 prisoners who have been identified as extremist or vulnerable to extremism".
"And we know, through intimidation, violence and grooming, some of these individuals are preying on the weak, forcing conversions to Islam and spreading their warped view of the world."
"We will not stand by and watch people being radicalised like this while they are in the care of the state."
The 130 convicted Islamist terrorists currently behind bars in England and Wales are dispersed across six maximum security prisons.
French prisons have increasingly isolated their radical Islamist inmates since 2015's attack by extremists on satirical magazine Charlie Hebdo.
Muslim prisoners are 11 per cent of the UK's prison population, with 12,622 inmates identifying as a Muslim, according to the Ministry of Justice (MoJ).
A MoJ spokesperson said: "No plans for a single prison for terrorist prisoners are under discussion or form part of any review.
"The National Offender Management Service (NOMS)'s senior management is wholly supportive of the review and determined to do all it can to meet the challenge of extremism."
Register for free to continue reading
Registration is a free and easy way to support our truly independent journalism
By registering, you will also enjoy limited access to Premium articles, exclusive newsletters, commenting, and virtual events with our leading journalists
Already have an account? sign in