British American Tobacco 'bribed' Kenyan politician Martha Karua to stop action against cigarette smuggling
Exclusive: Whistleblower reveals payment to try to stop rival firm winning contract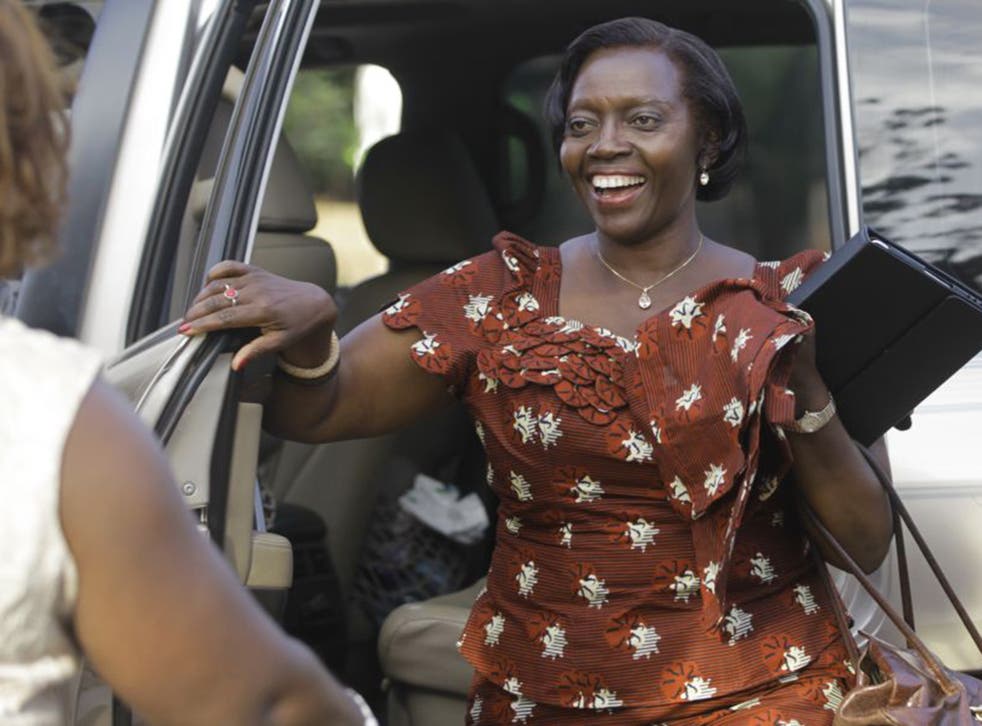 One of the UK's biggest companies made secret political donations to a presidential candidate in Africa in a bid to block a rival firm winning a multimillion-pound contract.
British American Tobacco (BAT) paid £50,000 to Kenyan politician Martha Karua, a former Justice Minister, to prevent a rival company supplying Kenya with technology to combat cigarette smuggling.
In return for the donations, paid in cash via a middle man, BAT obtained key confidential Kenyan Revenue Authority (KRA) documents outlining the £100m five-year contract for new technology designed to stamp out tobacco smuggling. They then had the contract deliberately delayed while they secretly lobbied to get their own system chosen.
The secret donations were falsely listed in BAT accounts as payments for management fees or as expenses incurred in anti-smuggling operations.
The serious allegations are contained in a dossier of BAT bribery and corruption claims passed to Britain's Serious Fraud Office (SFO) by Paul Hopkins, a company whistleblower who worked in Africa for BAT for 13 years. Experts described Mr Hopkins as the most significant whistleblower from the tobacco industry since Jeffrey Wigand, the subject of the Oscar-nominated film The Insider starring Russell Crowe.
Mr Hopkins, responsible for stopping the illicit tobacco trade in East and Central Africa when BAT made him redundant, facilitated payments on BAT's account to cripple anti-smoking laws in several East African countries, payments to officials to undermine the World Health Organisation's efforts to reduce deaths from smoking, ran a corporate spying operation, and conducted "black ops" to put rival cigarette makers out of business.
It is understood that the key meeting – at which Mr Hopkins and BAT's senior regional legal officer, Naushad Ramoly, negotiated the deal with a key aide in Ms Karua's election team – was filmed. The Independent has seen emails between Mr Hopkins and Ms Mukindia's campaign email address in which the KRA contract is openly discussed. The aide, Mary Mukindia, is now a member of the governing board of the Kenyan tax authority.
Ms Mukindia's legal representative confirmed she had attended the meeting but claims she did not know they were BAT employees. Ms Mukindia was "clear that in her then role that she could not have had useful access to Government officials nor have been able to obtain any contract specifications." She said she was not aware "of any donations" BAT may have made.
Mr Ramoly, who has since left BAT and now works in the Gulf, was unavailable for comment but denied bribery allegations to the BBC.
Lawyers for Ms Karua confirmed she met Mr Hopkins shortly after the donation was made. However, it is not clear she was aware of the circumstances in which the payment was made. She finished sixth in the poll behind President Uhuru Kenyatta in 2013.
BAT was eager to secure the contract to replace the paper stamp which appears on cigarette packets. The stamp shows the manufacturer has paid tax on the packet. The new scheme was aimed at making counterfeiting more difficult.
Emails show their strategy was to win the Kenya contract in order to influence similar contracts elsewhere.
BAT could face a corruption investigation in the UK under the 2010 Bribery Act. The tobacco firm could also face legal action in the US.
Tobacco industry expert Prof Anna Gilmore of the University of Bath said the revelations "reinforce the fact that this company simply cannot be trusted".
"The industry system would not help Kenya address cigarette smuggling. Instead it would place BAT in control of Kenya's effort to address an illegal trade. This is akin to putting the fox in charge of the hen house," she said.
Smuggling is big business and leads to significant tax losses for countries. The European Commission estimates revenue losses of €10bn (£7.2bn) a year.
A fierce global fight has erupted to provide the anti-counterfeit equipment. Sicpa, a Swiss-based firm, is pitted against a consortium of the top four tobacco companies (BAT, Imperial, Japan Tobacco and Philip Morris) which has its own technology.
A BAT spokesperson said the company does not "tolerate corruption in our business anywhere in the world" and its policy "is to take all appropriate action" on any allegations that are uncovered.
Register for free to continue reading
Registration is a free and easy way to support our truly independent journalism
By registering, you will also enjoy limited access to Premium articles, exclusive newsletters, commenting, and virtual events with our leading journalists
Already have an account? sign in
Register for free to continue reading
Registration is a free and easy way to support our truly independent journalism
By registering, you will also enjoy limited access to Premium articles, exclusive newsletters, commenting, and virtual events with our leading journalists
Already have an account? sign in