Former British Army soldier jailed for terror offences and extreme pornography
Matthew Conroy shared classified military documents with 'range of national and international organisations'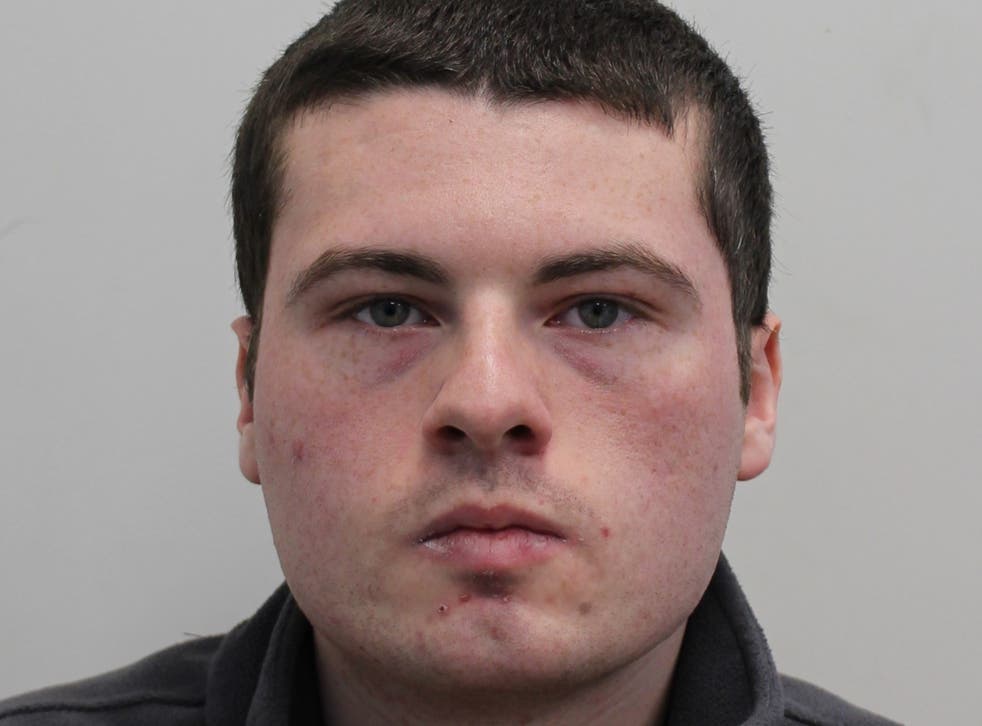 A former British soldier has been jailed for terror offences after sharing military documents that caused a "significant" national security risk.
Matthew Conroy denied being a terrorist or wanting to cause harm to the state, but a court heard that the material could have given "hostile audiences" intelligence and helped them select attack targets.
The 25-year-old admitted six counts of collecting or possessing information useful to a person committing or preparing an act of terrorism.
Conroy also admitted two counts of possessing extreme pornography, after videos showing the sexual abuse of animals were found on his mobile phone during the police investigation.
He was jailed for three years on Wednesday, with a one-year extended licence period and 10-year notification requirement.
He was given three years' imprisonment for the most serious terror offence, two years for the remaining five, and four months each for the extreme pornography offences, all to run concurrently.
Kingston Crown Court heard that Conroy emailed seven military documents to a "range of national and international organisations" on 1 May.
He was arrested three days later at his flat in Holland Park, west London.
Details of the material were withheld from open court for national security reasons, but a prosecutor said they "related to British military operational procedures" and personnel.
"The documents exposed operational orders, organisational structures and personal data of serving military personnel and associates," Alistair Richardson added.
"The defendant's actions increased the risk to the safety of British military personnel. All the documents contained information relevant to ongoing operations.
"They provide insights to hostile audiences who might seek to exploit the information or enhance their understanding of the British military footprint, role, capabilities and processes. The information is of potential intelligence and targeting value to hostile actors or terrorist organisations who wish to target the United Kingdom."
Digital evidence showed that Conroy had accessed the documents while at work in September 2019, and created a sixth document himself at home.
The court heard that he enlisted in the British Army Reserves in January 2017 and began regular British Army training a year later, becoming a member of the Adjutant General's Corps attached to the Royal Lancers Regiment.
Conroy was discharged on 28 February 2020, on the grounds that he was "temperamentally unsuitable" and the court heard that internal Army reports had raised concern over his behaviour and mental health.
A psychiatric report found he had no recognisable condition but defence barrister Sailesh Mehta said a senior Army officer suggested he could have "borderline personality disorder".
He said Conroy had expressed suicidal thoughts, was immature, isolated from fellow soldiers and showed "impulsive behaviour".
Mr Mehta suggested the email had been a way of "lashing out" at the Army following his discharge.
Prosecutors argued that the contents of Conroy's email showed that he had "terrorist motivations" and was encouraging others to engage in terrorist activity.
But addressing the judge personally, he said: "I'm not radicalised, I'm not a terrorist of any sort."
Conroy suggested that the Army had "exaggerated" the national security risk sent by the documents but added: "I know I've done wrong and I'll regret what I did for the rest of my life."
UK news in pictures

Show all 50
The defendant added that he had been sent the extreme pornagraphy by friends and did not know it was illegal.
Judge Lodder QC found that Conroy was not a dangerous offender and "had no terrorist intention in the orthodox sense".
But he added: "The level of risk to national security, and to those charged with maintaining it, was significant … you may not have had any intention to harm the state. But if you harm national security then by definition you do harm to the state."
The judge said Conroy had planned his email for some time and was "fully aware" of the seriousness of his actions, having a copy of the Official Secrets Act in his possession when he was arrested.
He said the defendant refused to answer questions in a police interview and that his motivations were initially unclear.
"Recently you offered an explanation to the effect that it was out of frustration with the Army," Judge Lodder added.
"Whatever your motive, it is clear to me that you had planned these actions for some time, you were of your actions and of the inevitable security risks that followed from those actions."