Brooks' links to Clifford payment cast doubt on her hacking denials
PR fixer's £680,000 payment was brokered by ex-News International chief executive in 2010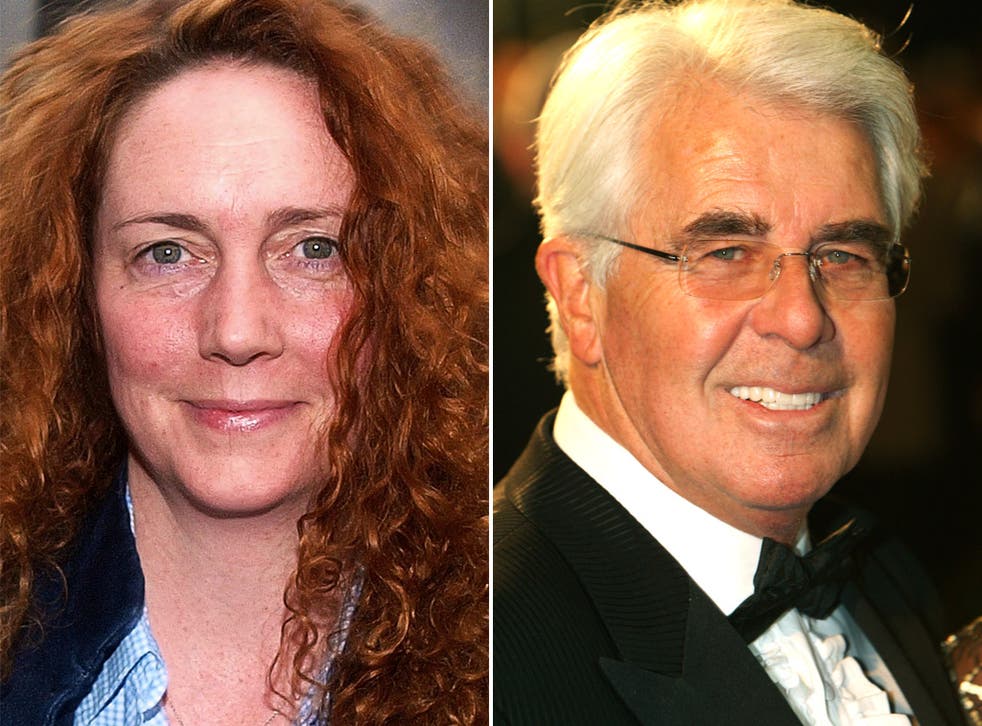 Rebekah Brooks personally negotiated a £680,000 out-of-court settlement with the publicity guru Max Clifford which led to his withdrawing a potentially explosive phone-hacking claim against the News of the World, News International (NI) revealed last night.
In a letter to MPs investigating the phone-hacking scandal, lawyers representing Rupert Murdoch's media empire laid responsibility for the settlement with Mr Clifford in 2010 at the door of Ms Brooks, saying she brokered a verbal deal with the PR expert which was not put before the NI board.
The package, which was not backed by a written document, included a two-year "retainer" of £200,000 to be paid to Mr Clifford and the payment of his legal costs of £283,000.
The agreement with Mr Clifford in February 2010 kept a lid on the hacking scandal by preventing the disclosure of evidence which threatened to blow away the NOTW's defence that voicemail interception was restricted to a single "rogue" reporter and knowledge of the practice had not reached executives.
Ms Brooks, who at the time of the settlement was NI's chief executive and had been editor of the NOTW until January 2003, has denied any knowledge of widespread phone hacking at the Sunday tabloid until December 2010, when internal documents relating to a civil-damages claim by the actress Sienna Miller led to the launch of a new Scotland Yard investigation into the scandal.
But written evidence released last night to the Commons Media Select Committee on behalf of Management Standards Committee (MSC), the independent body reporting to News Corp responsible for investigating hacking at NI, suggests that Ms Brooks was aware of the substance of Mr Clifford's legal claim when she concluded their deal.
Shortly before the deal was struck, Mr Clifford's lawyers had obtained a court order requiring Glenn Mulcaire, the private investigator who was jailed in 2007 for hacking the phones of eight royal aides and public figures including the PR guru, to name every individual at the NOTW who had instructed him to target Mr Clifford and every individual to whom he had in turn supplied hacked voicemail messages.
The letter, written on behalf of NI by the law firm Linklaters, notes that the effect of the deal was that the "commercial relationship" between the PR fixer and NI would recommence with the payment of £400,000 over two years.
Ms Brooks, who resigned as NI chief executive this summer after repeated expressions of confidence from Rupert Murdoch, was arrested in July on suspicion of conspiring to intercept voicemails and making corrupt payments to police officers. She has denied any wrongdoing.
Last night, the Labour MP Tom Watson, a member of the committee, said: "I am surprised that Ms Brooks did not reveal to the committee the settlement she reached with Max Clifford, particularly now that News International have admitted that she was solely responsible for this deal, having never taken it before the company's board."
In her own written response to the select committee, Ms Brooks said she was unable to comment on the deal with Mr Clifford because it impinged on police inquiries.
The High Court heard yesterday that when Andy Coulson resigned as editor of the NOTW in 2007 to be David Cameron's spin doctor, he believed that News International had promised to pick up any lawyers' bills if criminal proceedings were to be brought against him.
Mr Coulson, who was arrested in July in connection with phone-hacking and corruption allegations, is suing NI over its refusal to continue paying his legal fees relating to the phone-hacking scandal.
Mulcaire arrested again over message interceptions
Glenn Mulcaire, the private investigator for the News of the World who was jailed for phone hacking, was yesterday arrested in a dawn swoop on his home on suspicion of further voicemail interception offences and perverting the course of justice.
Mulcaire was sentenced to six months' imprisonment in 2007 after he admitted hacking the voicemails of royal aides and public figures, and was earlier this year linked to the interception of voicemails left for murdered schoolgirl Milly Dowler, which led to the closure of the Sunday tabloid.
Officers from Operation Weeting, Scotland Yard's investigation into phone hacking at the NOTW, detained Mr Mulcaire, 41, at his home in Sutton at about 7am and took him to a west London police station. He is the 18th person arrested by the Weeting team, which has also detained former NOTW editors Andy Coulson and Rebekah Brooks.
Although Mr Mulcaire, who was paid £105,000 a year by News International for "research and information", has served time for his targeting of eight individuals, police now believe up to 5,795 people were targeted in the NOTW's hacking operation.
Cahal Milmo
Register for free to continue reading
Registration is a free and easy way to support our truly independent journalism
By registering, you will also enjoy limited access to Premium articles, exclusive newsletters, commenting, and virtual events with our leading journalists
Already have an account? sign in
Register for free to continue reading
Registration is a free and easy way to support our truly independent journalism
By registering, you will also enjoy limited access to Premium articles, exclusive newsletters, commenting, and virtual events with our leading journalists
Already have an account? sign in