Brothers who ran Rotterdam cafe for top-level drug gangs face trial
At least two UK gangs are known to have used the cafe to arrange the safe passage of drugs from South America
Paul Peachey
Crime Correspondent
Tuesday 29 December 2015 17:13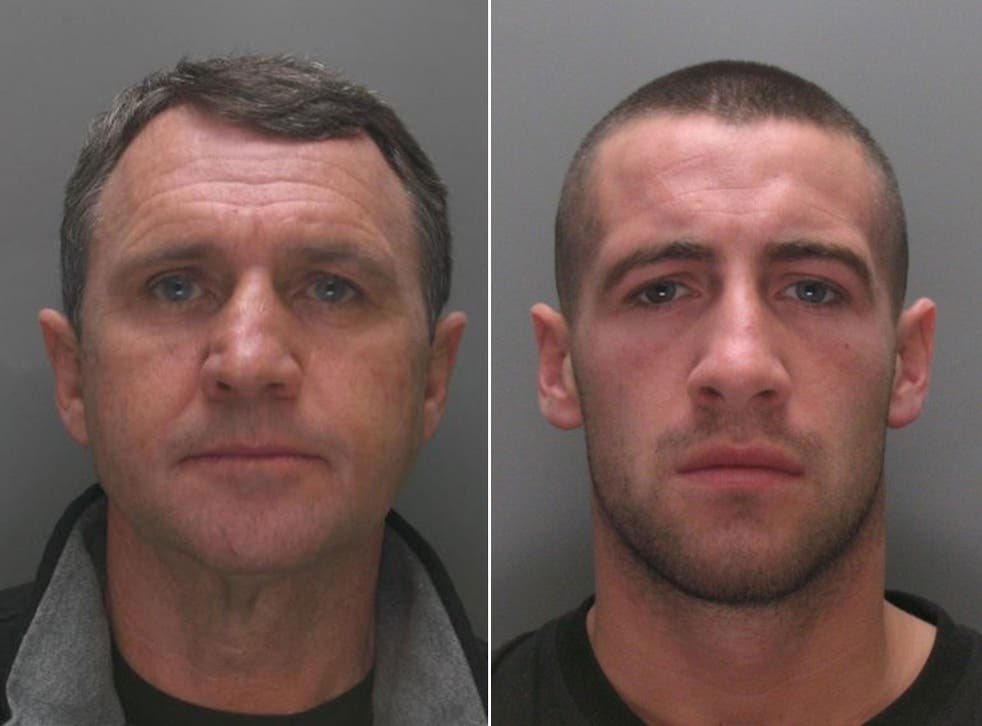 Two Turkish brothers are due to go on trial next year, after they were accused of running a café that secretly operated as a command-and-control centre for top-level drug gangs across Europe, including the UK.
At least two British gangs are known to have used the Café de Ketel in Rotterdam to arrange the safe passage of shipments of drugs from South America, hidden in cargo containers and retrieved by corrupt dock workers.
The café was a meeting point for criminal gangs to arrange deals. It may have appeared innocent enough from the outside, with tables and chairs for customers to enjoy a cup of coffee al fresco. The café was open 18 hours a day and used a buzzer system that let in only known criminals.
Officers believe drug traffickers from Spain, the Netherlands, South America and Britain all used the café, which is in a busy residential area of the city.
The brothers are alleged to have taken commission for introducing other major players in the drugs world.
The Independent reported in 2013 that two British drug dealers accused of using the café – Robert Gerrard and Michael Moogan – went on the run after it was raided. They have not been caught despite being on a most-wanted list.
UK news in pictures

Show all 50
On Christmas Eve the National Crime Agency renewed their appeal for information about the pair, who are among the five outstanding wanted British criminals from a list of 14 thought to be active in the Netherlands.
Two Essex criminals involved in a separate drugs-smuggling operation – Anthony Dennis, 48, and Anthony Wilson, 38 – were jailed in November after being filmed going into the café. Dutch police were able to secretly record meetings in the café that proved Dennis and Wilson, from Ongar and Harlow respectively, were sourcing cocaine from South America.
They plotted to move the drugs with legitimate cargo, which would be removed by corrupt port officials allegedly recruited by the Turkish brothers and their associates.
However, their plan went wrong when 67.5kg of cocaine was not removed from a container at Antwerp in May 2013 and was later seized by the German authorities in Essen.
In a series of co-ordinated raids five months later, the Turkish brothers were also arrested.
Footage posted online at the time of the raids showed Dutch police using chainsaws to break into one house, and one of the Turkish brothers being led away.
At the café, police found more than 100 mobile phones, guns, a radio scanner, money-counting equipment and hundreds of thousands of euros. Other handguns and semi-automatic weapons were found during searches of other properties in Rotterdam.
The brothers, in their 40s, were first put under investigation in 2012. They will stand trial in the Netherlands.
Their arrests were part of the co-ordinated operation in the Netherlands, Germany and Britain in 2013 that captured Wilson. Dennis fled to Spain and was arrested in August when he flew back to Britain.
Dennis was jailed last month for 13 years and Wilson for 12 years over the operation to bring up to three tonnes of cocaine from South America into Europe.