Brothers who robbed Selfridges dressed in burkas are jailed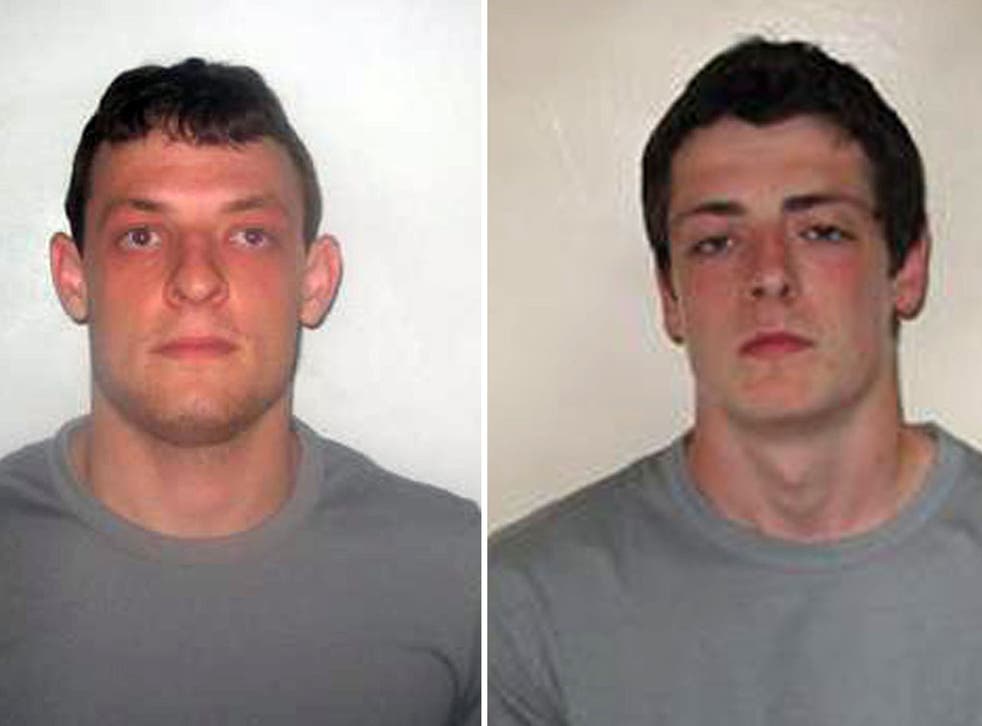 Two brothers have been jailed for their roles in a "professionally planned and executed" armed raid at Selfridges department store, London, in June.
Sam Curtin and Connor Groake, from Islington, were part of a smash and grab attack in which five men dressed in burkas made off with almost £1.5m worth of luxury watches. The pair admitted conspiracy to rob and aggravated vehicle taking.
Curtin, 24, appeared at Kingston Crown Court on crutches having broken his leg in a crash on a getaway vehicle, a Vespa moped. His co-accused, Groake, 19, was driving the vehicle, the court heard. Members of the group used axes and sledgehammers to smash glass cabinets.
Sentencing the two men, Judge Nicholas Price QC said the raid had been carried out with "remorseless efficiency" and had "all the hallmarks of a professionally planned commercial robbery"; he ordered Curtin to serve an extended sentence for the public's protection. Groake was jailed for eight years and nine months, while Curtin was given a 10-year sentence with an extension period of three years.
Mohamed Hussein, a restaurant worker who apprehended Groake before police arrived, was praised for his actions and awarded £500.
Register for free to continue reading
Registration is a free and easy way to support our truly independent journalism
By registering, you will also enjoy limited access to Premium articles, exclusive newsletters, commenting, and virtual events with our leading journalists
Already have an account? sign in
Register for free to continue reading
Registration is a free and easy way to support our truly independent journalism
By registering, you will also enjoy limited access to Premium articles, exclusive newsletters, commenting, and virtual events with our leading journalists
Already have an account? sign in