Benefits money 'handed to Brussels bombing suspect by Birmingham Isis sympathisers to fund terror attacks'
The money given to Mohamed Abrini came from the bank account of a man who had been receiving government benefits, a court heard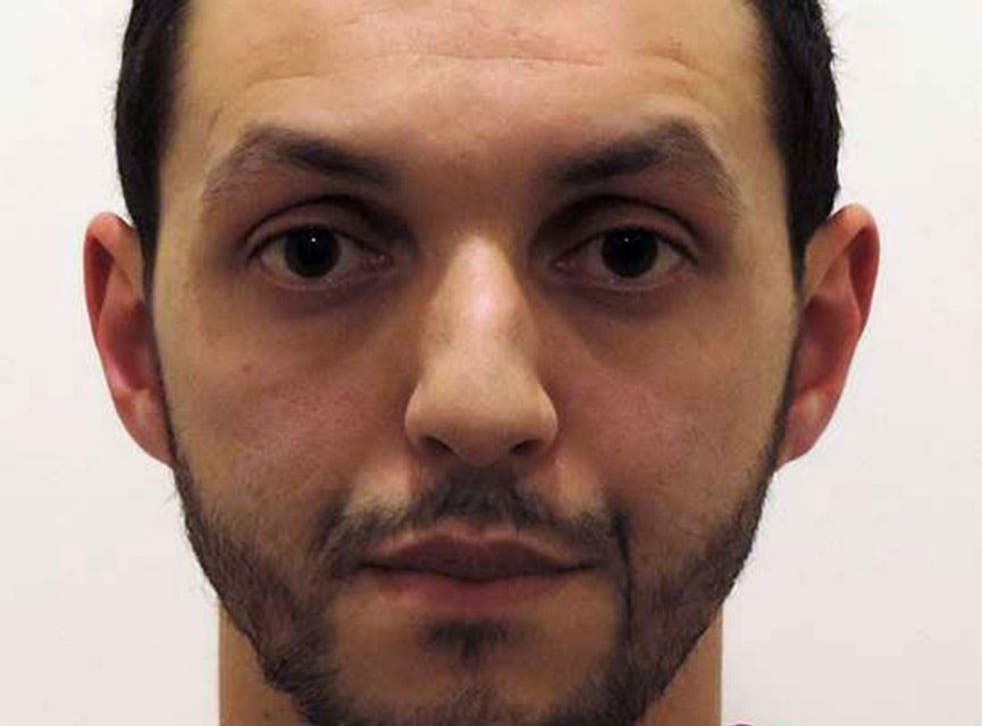 Brussels bombing suspect Mohamed Abrini received £3,000 from two men in a Birmingham forest to fund terrorism, a court heard.
The 31-year-old, who is also wanted by French authorities in relation to the Paris attacks of last November, allegedly received money from the two Birmingham residents while visiting the UK between 9 July and 16 July in 2015, Kingston Crown Court heard.
Prosecutors accuse defendant Zakaria Boufassil, 26, along with Mohammed Ali Ahmed, of providing "a quantity of sterling currency" to Abrini for committing or assisting acts of terror between 1 June 2014 and 16 April 2016.
He became known as the "man in the hat" after being spotted with two suicide bombers in Brussels airport and was caught by police days later.
Paris attacks: Abrini arrested
Abrini had also been wanted as an accomplice of the Paris attackers, having been spotted with Salah Abdeslam two days before the massacres that killed 130 people in a car used to ferry the State de France suicide bombers to their target.
The money was withdrawn rom the account of Anwar Haddouchi, who had lived in Birmingham and received benefits before leaving to join Isis in Syria, prosecutor Max Hill QC told the court.
The prosecution allege benefit payments were still going into Haddouchi's Lloyds TSB account after he had left the country in the summer of 2014.
Boufassil has pleaded not guilty to the charge while Ahmed admitted to the same offence on 8 November, the jury was told.
Mr Hill said telecommunications evidence suggested there was a "convergence" of the three men near Small Heath Park in Birmingham last year before a "pre-arranged cash handover meeting" the following afternoon in a nearby forest.
The court heard Abrini was interviewed by Belgian investigators in April, where he revealed he was told to collect funds from the UK and given phone numbers by a man called "Abaaoud" while visiting Syria.
Jurors were told Abrini was informed by Boufassil the meeting was delayed by three days while his identity was "verified by Syria".
Paris attacks: Abrini arrested
Mr Hill told the court: "Abrini had come to collect the money in the UK.
"The destination of the money would certainly include Syria – it would appear Daesh, also known as Islamic State – either to Haddouchi himself or to other fighters."
The court heard that Abrini described Ahmed as the man who guidied him to the forest location and Boufassil as the one who handed over the money in a bag.
Abrini visited at least one casino both before and after the alleged cash handover during his UK visit, the court heard.
The trial continues.