Businessman 'boasted of killing US trader'
Disputed court testimony tells of Michael Cherney's links to Russian mafia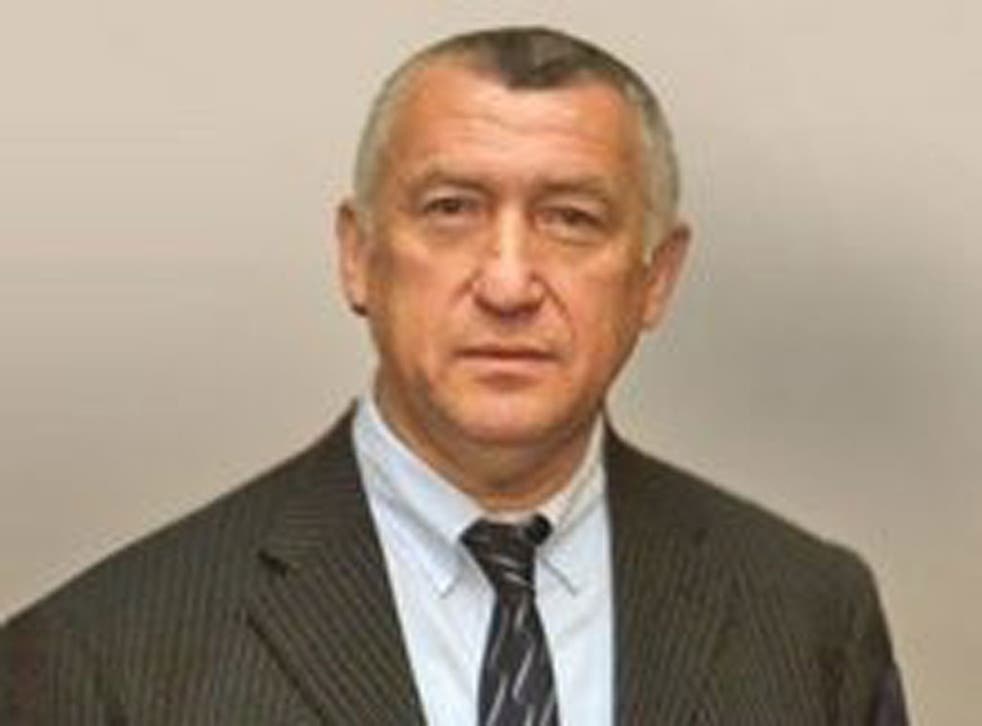 A businessman embroiled in a £700m legal fight with a prominent Russian oligarch boasted of killing a US trader whose frozen body was found in a forest in 1995, according to a strongly disputed court testimony obtained by The Independent.
The claim was made against Michael Cherney who is suing the billionaire Oleg Deripaska at the High Court in London over a disputed stake in the world's largest aluminium company. The allegation was made by a former business associate during a money-laundering trial in Germany.
Mr Deripaska, 44, who has ties to the Russian President, Vladimir Putin, and moves in high-society circles in Britain, has refused Mr Cherney's demands, alleging that he is a criminal with close links to a powerful mafia syndicate, the Izmaylovskaya, and has subjected him to extortion.
The opening week of the case, which has taken six years and cost tens of millions of pounds to bring to court, has seen both sides trading blows across the courtroom. Mr Deripaska was accused on Monday of being involved in bribery and ordering the murder of a bank executive in 1995. The billionaire has said he "vehemently denies" the allegations.
In a judgment by a court in Stuttgart, Dschalol Haydarov, the same witness who was this week cited as accusing Mr Deripaska of murder, is recorded as also having pointed the finger at Mr Cherney. In his evidence, Mr Haydarov alleged that the Ukrainian-born billionaire, who lives in exile in Israel and is the subject of an Interpol arrest warrant issued by Spanish authorities, used Izmaylovskaya as a "violent and armed wing" of his business empire and liquidated rivals or critics of his companies.
According to the judgment, Mr Haydarov, an Uzbek metal trader who lives under police protection in Israel, told the Stuttgart court Mr Cherney's relationship with the crime syndicate was so close that members of its "brigade" were a constant presence in his offices.
He also alleged that, during a meeting at his home, Mr Cherney bragged of "having killed" Felix Lvov, a US-Russian commodities trader who was escorted away by two uniformed men as he prepared to board an aeroplane at Moscow airport. He was later found murdered. German judges described Mr Haydarov as a credible witness but made no ruling as to the truth of any of his allegations.
Mr Cherney, 60, who will give evidence to the London hearing by video link, has dismissed claims of criminality against him as "scandalous". His spokesman said yesterday that he "categorically denies" murder and all allegations made against him by Mr Haydarov.
When asked to comment further on Mr Haydarov's claims, a spokesman for Mr Cherney said the Stuttgart testimony was referred to selectively by Mr Deripaska's lawyers, and failed to acknowledge that similar serious allegations had been made against Mr Deripaska. Mark Howard, QC, for Mr Cherney, said on Tuesday: "All of the material which Mr Haydarov has given … says just as bad things about Mr Deripaska as it does about Mr Cherney.
"So, we say that [Mr Deripaska] can't rely on it while at the same time saying it is not true and [Mr Haydarov] is lying about Mr Deripaska."
The trial continues next week.
Register for free to continue reading
Registration is a free and easy way to support our truly independent journalism
By registering, you will also enjoy limited access to Premium articles, exclusive newsletters, commenting, and virtual events with our leading journalists
Already have an account? sign in
Register for free to continue reading
Registration is a free and easy way to support our truly independent journalism
By registering, you will also enjoy limited access to Premium articles, exclusive newsletters, commenting, and virtual events with our leading journalists
Already have an account? sign in