Calls for Woolf to step down from abuse inquiry as victim claims she lacks expertise
MPs claim Lord Mayor of London is not impartial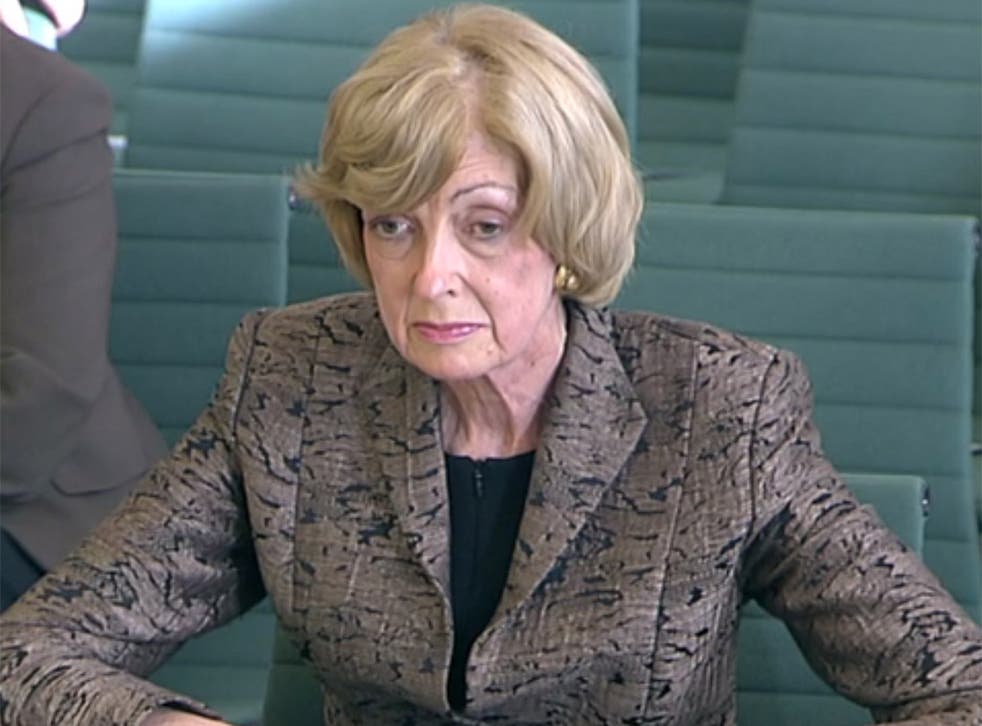 Political pressure was growing on Fiona Woolf to step down as head of the Government's child abuse inquiry tonight in the face of legal action from a victim claiming that she lacked the expertise and impartiality to investigate historic cases.
MPs demanded that she should quit the post after she revealed she had dinner parties five times with Lord Brittan, who himself faces scrutiny over his role in an alleged establishment cover-up of abuse within Government.
Mrs Woolf, the Lord Mayor of London, encountered further difficulties last night after a photograph of her with Lady Brittan came to light that appeared to counter her claims she had exhaustively detailed her contacts with the couple. Lord Brittan is under scrutiny over what actions he took in 1980 after receiving a dossier on an alleged VIP child sex-abuse ring in the 1980s from the late MP Geoffrey Dickens.
The High Court challenge to her appointment is unlikely to be heard before Mrs Woolf starts on the huge body of work next month, analysing scandals and evidence of abuse dating back to 1970s.
"This is about historic child abuse that has been covered up systematically by the powers that be," said Ian McFadyen, one of the prime movers behind the legal action and a victim of abuse at a school attended by Deputy Prime Minister Nick Clegg. "We don't think it's rocket science that within the UK we can find a chairman who is fit for purpose and can represent survivors at an inquiry."
His views appeared at odds with other groups of victims who expressed dismay that a further change at the top of the inquiry could delay work until after next year's general election. They included a victim whose revelations about Baroness Butler-Sloss's role in omitting allegations of abuse by a bishop in a Church of England report contributed to her early departure as first head of the inquiry.
Downing Street insisted that Mrs Woolf had the Prime Minister's full confidence. However, the Government faced questions over the vetting of Mrs Woolf who only revealed her links to the Brittans after they appeared in the media.
The Deputy Prime Minister Nick Clegg distanced himself from the appointment. "Theresa May put forward recommendations to myself and the Prime Minister which we accepted," he said.
Register for free to continue reading
Registration is a free and easy way to support our truly independent journalism
By registering, you will also enjoy limited access to Premium articles, exclusive newsletters, commenting, and virtual events with our leading journalists
Already have an account? sign in