Just one in four cannabis users are charged and arrests have fallen by almost 50% since 2010, new figures show
Huge disparity in how police forces across England and Wales tackle possession of class B drug revealed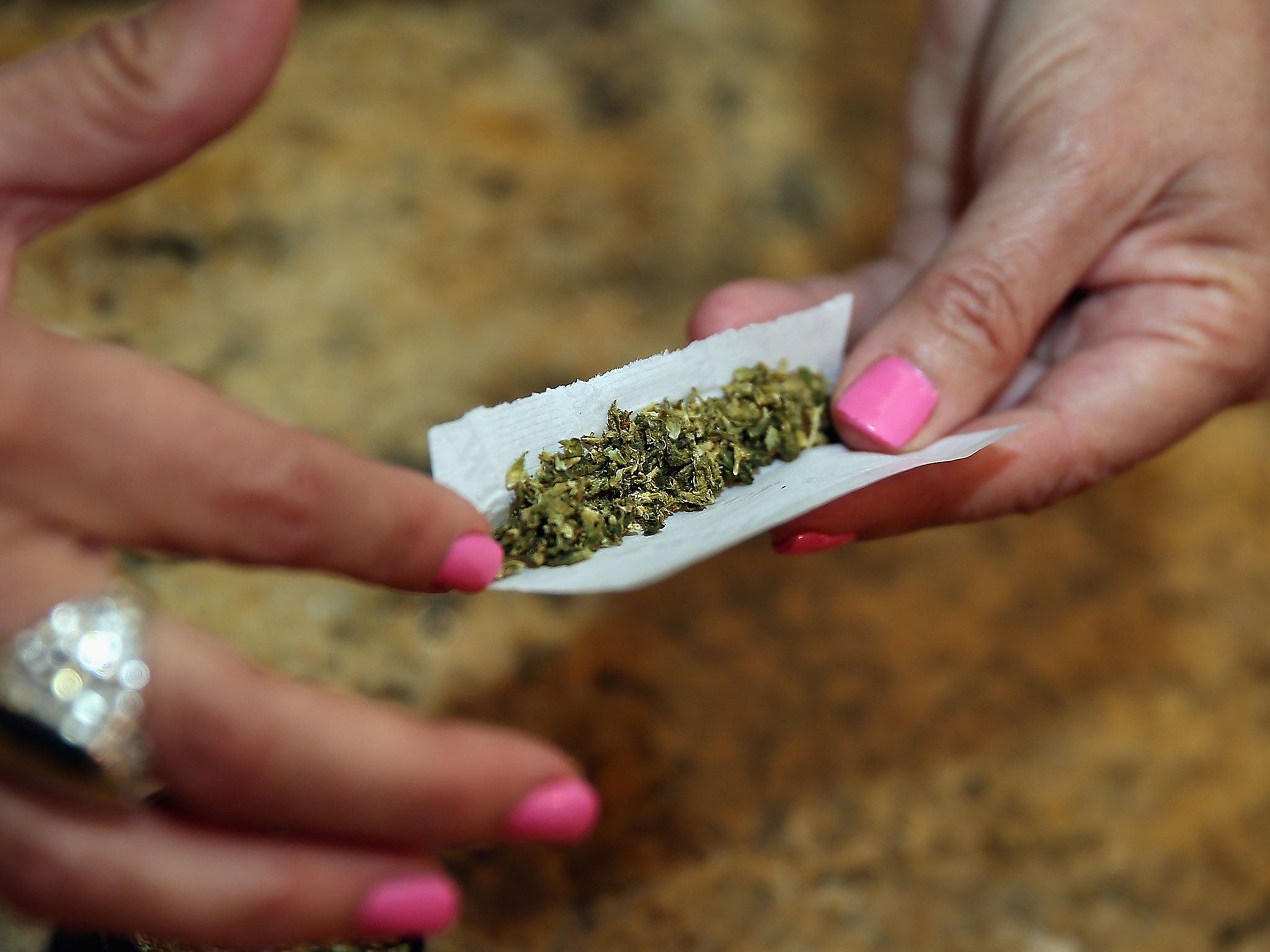 Just one in four people caught with cannabis are charged by police across England and Wales, new figures reveal, while arrests and cautions have fallen by almost half and charges have fallen by a third since 2010.
Some police forces have said they are not looking to "seek out" people who use cannabis and one police force said officers are no longer targeting those who grow cannabis for personal use.
Arrests for cannabis possession have fallen by 46 per cent since 2010 in England and Wales.
In some areas as few as 14 per cent of those caught with the class B drug are charged.
But overall, 27 per cent of people caught are charged, while 40 per cent receive the lighter reprimand of a caution.
According to figures obtained by The Sun through a Freedom of Information request in which 31 out of 43 England and Wales police forces responded, there were 471,202 cases of cannabis possession between 2011 and 2015.
Of those, 126,789 people (27 per cent) were charged and 193,260 (41 per cent) received warnings. A further 22 per cent were either given cautions of fixed penalty notices.
Warnings are less severe than police cautions and do not mean those caught are given a criminal record.
A caution is not a criminal conviction but can be used in court as evidence at a later date.
Despite the general trend for leniency, some police forces are still pursuing cannabis users.
In Hampshire 65 per cent of those caught with the drug are charged or end up with a summons.
In Cheshire 64 per cent caught are charged, while in South Wales the figure is 60 per cent as police forces continue to target users.
But in Cambridge, the police figures reveal just 14 per cent of users are charged and the figure is only slightly higher at 16 per cent in Staffordshire, Hertfordshire, Cornwall and Devon.
Durham police did not respond to The Sun's FOI request, but Chief Constable Mike Barton told the newspaper his officers no longer target those growing cannabis for personal use.
Durham's Police and Crime commissioner Ron Hogg said last year the force was "not prioritising people who have a small number of cannabis plants for their own use".
He added: "In low-level cases we say it is better to work with them and put them in a position where they can recover."
Meanwhile, the Centre for Policy Studies' Kathy Gyngell said: "These figures show the police have given up on cannabis. It represents a total failure to protect the interests of young people. The correct sanction at the right age might just save them from a dangerous drug."
Bucking the downward trend for arrests, West Midlands police reported a 40 per cent surge in arrests for cannabis earlier this year.
And though the number of people facing charges after being caught with cannabis has fallen, there remains a stark contrast in how people of different races are treated. A joint report by the London School of Economics and drug law reform charity Release revealed that in London black people were more than five times more likely to be charged with cannabis possession than white people in 2014.