Police storm abandoned factory and find £6.5m worth of cannabis
It is one of the largest cannabis farms ever found in Lincolnshire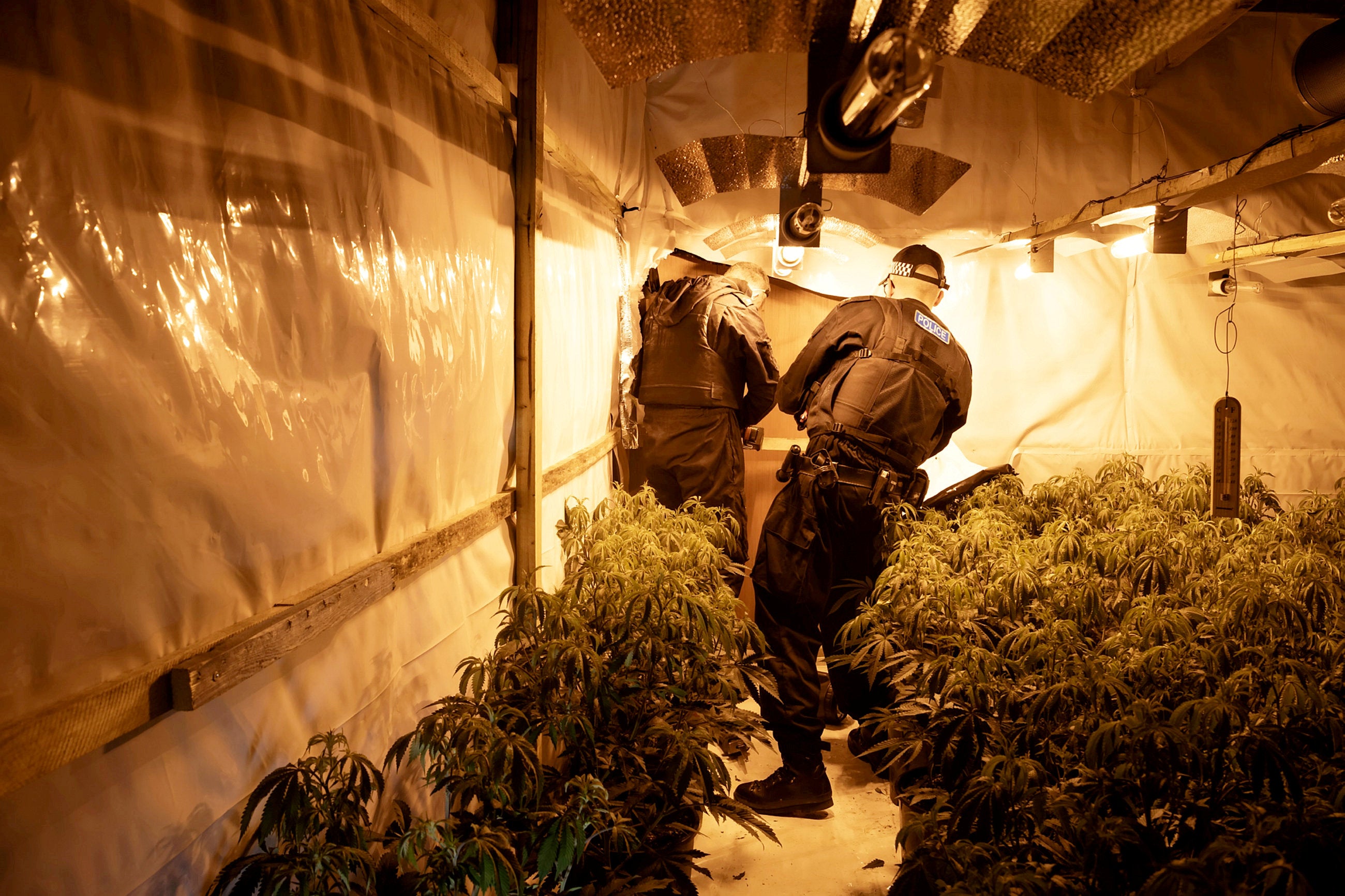 Police have busted one of their largest ever cannabis factories after discovering 6,000 plants inside an old tyre factory - believed to be worth around £6.5 million.
Officers raided the disused property in a quiet Lincolnshire village and were stunned to find the grow spread across 49 different rooms.
Three men, aged 28, 38 and 42, were arrested during the raid at the Old Kings Head Tyre Factory in Hubberts Bridge, near Boston.
Between 5,000 and 6,000 plants were recovered - one of the largest cannabis farms ever found in Lincolnshire - and will now be destroyed.
The raid took place at the property situated behind a countryside village pub at around 8am on Tuesday.
Lincolnshire Police said the arrested men, all of no fixed address, remain in custody being questioned by detectives while the investigation continues.
Detective inspector Richard Nethercott said: "This is one of the largest cannabis grows we have located in Lincolnshire to date and follows the excellent development of intelligence.
"Cannabis production is far from being harmless: it is often linked to wider, organised criminality which is why tackling the wider issue of drug supply is one of our key priorities.
"Lincolnshire Police remains determined to crack down on criminal enterprises and remove drugs from circulation."
SWNS