Charities suffer as banks seek to avoid funding terrorists
Calls for new 'kitemark' for organisations which do most to avoid donations being diverted to armed groups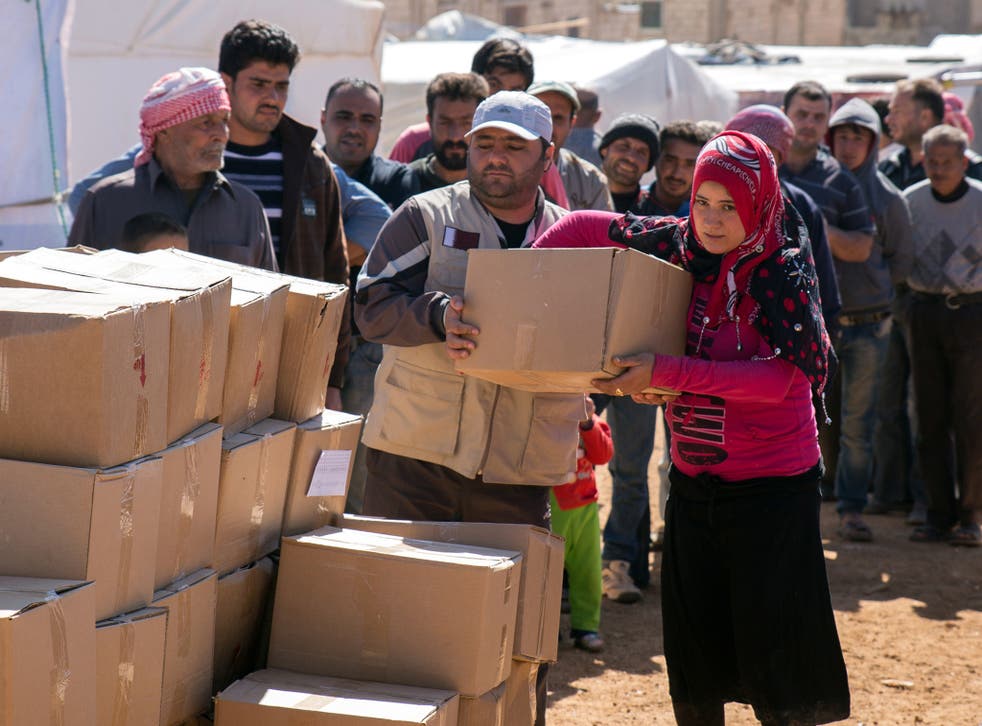 Charities have seen millions of pounds intended for refugees and overseas projects blocked under anti-terrorism measures designed to prevent aid cash falling into the hands of Isis and other extremist groups, a report has warned.
A wide range of British charities – including secular groups – have been affected as banks close down accounts to avoid being punished under increasingly strict rules aimed at stifling terrorist financing, according to a study by the think tank Demos.
"Certain users of the banking system deemed to be 'high risk' have found it ever harder to receive, send and store their money," said Tom Keatinge, the author of the report. "In the worst cases they have had their bank accounts closed, losing financial access."
The report called for a new "kitemark" for the charities which do most to avoid donations being diverted to armed groups, to allay the concerns of banking institutions. It also said many of the NGOs had to improve their professionalism or merge to cut costs.
Banks also had to work harder with charities to ensure that money could get through to where it was needed, it said.
The report follows a series of controversies when banks shut the accounts of charities and people linked to predominantly Muslim organisations. The Finsbury Park Mosque and Cage UK, a group campaigning against the Government's anti-terrorist measures, had their accounts closed by High Street banks.
The report, Uncharitable Behaviour, by the think-tank Demos, warned that the crackdown could actually worsen security by forcing groups to use informal channels to send money abroad rather than through the banking system.
It found that one secular charity had seen funds from a donor in a third country frozen since 2009. A second charity reported that it had lost out on £2m in donations because of funds being blocked. Another said a medical project had collapsed because funds could not be sent.
It emerged last month that 55 charities were put on a watchlist because of potential links to extremism. Five operating in Syria were placed under the most serious level of investigation. Security officials have expressed concerns that poorly regulated charities are being used to move funds to foreign fighters via aid convoys to Syria.
"Banks and charities need to remain vigilant to prevent funds from finding their way to Islamic State and other terrorist groups," said Jonathan Birdwell, of Demos. "But this report shows that many innocent charities are also getting caught in the dragnet.
Register for free to continue reading
Registration is a free and easy way to support our truly independent journalism
By registering, you will also enjoy limited access to Premium articles, exclusive newsletters, commenting, and virtual events with our leading journalists
Already have an account? sign in