'Charlie Richardson was evil, he should have been tortured like his victims'
Sadistic gang boss, who died this week, is remembered by his former prison mate John McVicar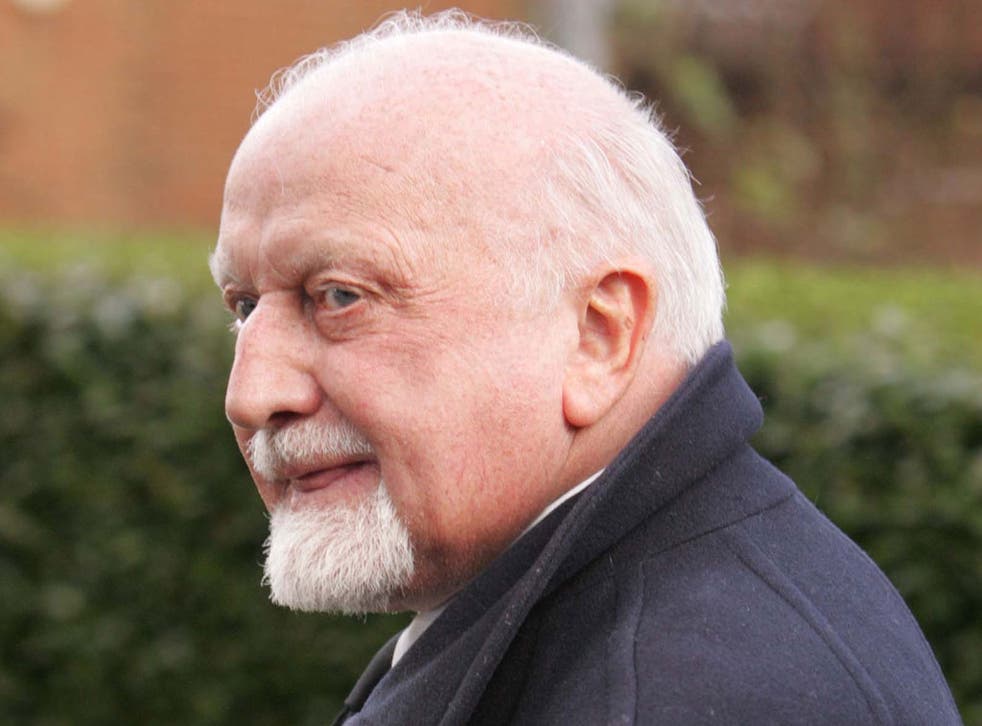 The church rooftops must have lifted off their eaves in jubilation this week at the death of Charlie Richardson. The Sixties Torture Gang boss made his fortunes as a scrap-metal dealer in Camberwell and he was notorious for taking anything that fell off the back of a lorry at cut-throat prices: 'As God is my witness after I pay you and the Old Bill all I'm left with is a cold.'
Charlie liked God. In Durham Prison's special wing in the late Sixties, when he was serving 25 years for torture and I was serving 26 years for armed robbery, he would always go to church on a Sunday even if he was the only member of the congregation.
Charlie fascinated me as he was a lot more than a "rough diamond". He was a one-off. As Wilde noted most people are other people... ("Their thoughts are someone else's opinions, their lives a mimicry, their passions a quotation.") Not Charlie – he was one of the others, his own man. Given that he was ungodly as you could get I once asked him why he went to church. He replied, "It's good for people to believe in God. I like to set an example." Of course, what he meant was the more believers there were, the better the pickings for Charlie. Everything Charlie said or did had to be interpreted for its hidden agenda.
Despite all the grief he gave me, as a people-watcher I still felt blessed by being able to study such a unique person. The point about Charlie was that while anthropologists will go to any lengths to study tribes untouched by civilisation he had far more of his share of what civilisation had to offer and still been untouched by it.
He was a good judge of character –especially when it came to spotting people's weaknesses. He was talking one day about how he booked a person. He said: "I just ask myself if they wanted to borrow a hundred quid how much I'd lend them." I couldn't resist, so I asked him how much he'd lend me. "Well, John, don't be offended, but nothing 'cos you're always in prison, so I'd never get my money back."
Charlie never coughed to anything, even though he was habitually up to everything. Even if you had him bang to rights on something, he would swear on his kids' eyesight that it wasn't down to him. This was a favourite oath of his: the fact that he had a myriad of offspring doubtless with 20-20 vision by a multiplicity of women was also pure Charlie. Even to people who knew the real griff he would say all the evidence brought against him at his 1966 trial was, "cooked up...something out of a storybook".
When he sentenced him Mr Justice Lawton said: "One is ashamed to think that one lives in a society that contained men like you. You are vicious, sadistic and a disgrace to civilisation."
Lawton, whose father had been a prison warder, did the media rounds after he retired and in the Eighties I occasionally met him in the green room after we'd crossed swords over some legal issue. At one of these I reminded him of his sentencing remarks to Charlie Richardson. I told him, "You were right. The only thing you were wrong about – and that was beyond your powers – is you didn't sentence him be tortured." He was taken aback. "You knew him, obviously. Was he that bad?" I replied. "Worse. Charlie is evil... in the nicest possible way. Evil people sometimes are."
I knew how bad Charlie was because I became a close friend of Roy Hall who was also convicted at the Torture Gang trial. He was sentenced to 10 years. Roy manned the generator that was used to torture Charlie's victims. It was a hand-cranked generator that was for sending out SOS signals from aircraft ; Charlie had taken it from a scrapped WWII bomber they'd cut up at his Camberwell yard in New Church Road. One afternoon in Durham's special wing Roy and I were idly watching an old movie on TV, which portrayed Odette Churchill withstanding electric shock torture.
Roy commented: "That bollocks. It's impossible." I reflexively demurred as I am by nature contrary and I pointed out that scientifically women withstand pain better than men. "What you on about John? Don't forget I know." I looked puzzled. "I was with Charlie, remember... When you put people under the electrodes they go. They tell you everything."
I asked the obvious question that even when people supposedly confess how do you know they are not lying. "Yeah, people lie because you want stuff that they don't want to tell you," Roy said. "But you know that, so you push it to when they have to tell the truth, when they can't do anything else." I looked puzzled. "They can't take it anymore. No one can. They turn into little kids and ask for 'Mummy'. It's something you have to see to know. But they can't lie to you. Even months later if you go into a pub 'cos you have to talk to them, they go back into it. They're broken and it never mends."
I felt the cold, clammy clutch of something horrible... evil. In a way to torture someone is worse than to kill them. When you break a person's humanity and personality like this, they are no more than the living dead, except they have to live it for the rest of their lives. I didn't look at Ray. I just kept watching the movie.
His confession – in a way that was what it was – dried up and we never spoke about it again. But for all my fascination with Charlie's often comical antics in prison I now looked at him in a different light. Charlie was the force majeure of what went on at his scrap-metal yard in the 60s. It would not have happened if he hadn't been what he was.
Outsiders often think prisons are full of evil people. They're not. There are a lot of bad people locked up but most are bad in a conventional way. They just do what those around them do; they mimic what the people they have fell in with do. Evil people are probably as rare as truly saintly people; I don't know. But as far as my thoughts about Charlie Richardson go I am with the church rooftops.
John McVicar
A gangster, armed robber and serial prison escape artist, named "public enemy No 1" in the Sixties, McVicar went straight in the Seventies, took a degree and became a writer.
Register for free to continue reading
Registration is a free and easy way to support our truly independent journalism
By registering, you will also enjoy limited access to Premium articles, exclusive newsletters, commenting, and virtual events with our leading journalists
Already have an account? sign in