Ched Evans' pleas of innocence are 'destroying' victim, says raped woman's father
The ex-Sheffield United football player asserts that the sex was consensual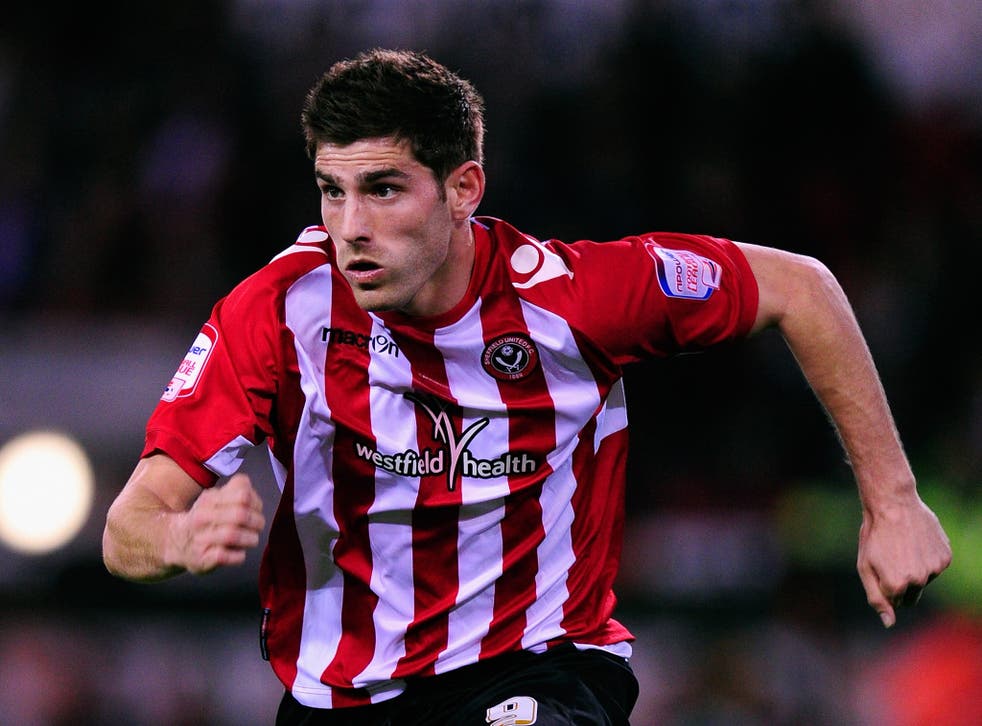 The father of a woman raped by footballer Ched Evans has asked him to stop protesting his innocence because it is "destroying her".
The victim's father, who remains anonymous to protect her lifelong anonymity, told the former Sheffield United player that his public pleas are fuelling online bullies sending death threats and abuse.
Evans served half of a five-year prison sentence on 17 October after being found guilty of rape as the woman, who was then 19, was found to be too drunk to consent.
"Evans needs to apologise to my daughter rather than his girlfriend," his victim's father told The Mail on Sunday
"He's shown no remorse and every time he makes some fresh appeal or comment, he draws attention to my daughter and risks her being identified."
The 25-year-old has since appeared in a video statement with his beautician girlfriend Natasha Massey to say that it was "an act of infidelity" rather than rape.
He claimed that sex with the woman in a hotel in Rhyl, Wales, was consensual although the victim said that she has no memory of the incident after drinking two glasses of wine, four double vodkas and lemonade and a sambuca shot.
His footballer friend, Clayton McDonald, who also claimed he had consensual sex with the woman that night in May 2011, was cleared of the same charge at Caernarfon Crown Court in 2012.
Despite support from his girlfriend, who said she is "convinced" of his innocence, Evans has reportedly been criticised by his aunt for showing a lack of regret.
Nina Evans, 56, was quoted by The Sun as saying: "Ched won't grasp or listen. He won't admit he's done wrong. He'll never show remorse."
Up to 10 people were prosecuted for illegally naming the victim, and the posts were retweeted around 6,000 times on Twitter, which forced her to move away from friends and family and take on a new identity.
Since his release, Evans had submitted an appeal for the Criminal Cases Review Commission and hopes to play professional football again.
More than 156,000 people have signed a change.org petition to lobby against Evans being reinstated as a Sheffield United striker.
Register for free to continue reading
Registration is a free and easy way to support our truly independent journalism
By registering, you will also enjoy limited access to Premium articles, exclusive newsletters, commenting, and virtual events with our leading journalists
Already have an account? sign in
Register for free to continue reading
Registration is a free and easy way to support our truly independent journalism
By registering, you will also enjoy limited access to Premium articles, exclusive newsletters, commenting, and virtual events with our leading journalists
Already have an account? sign in