Child abuse scandal: Did a botched blackmail attempt by South African intelligence help Cyril Smith escape justice?
A fresh twist reveals the Liberal MP was targeted by the notorious apartheid-era intelligence agency Boss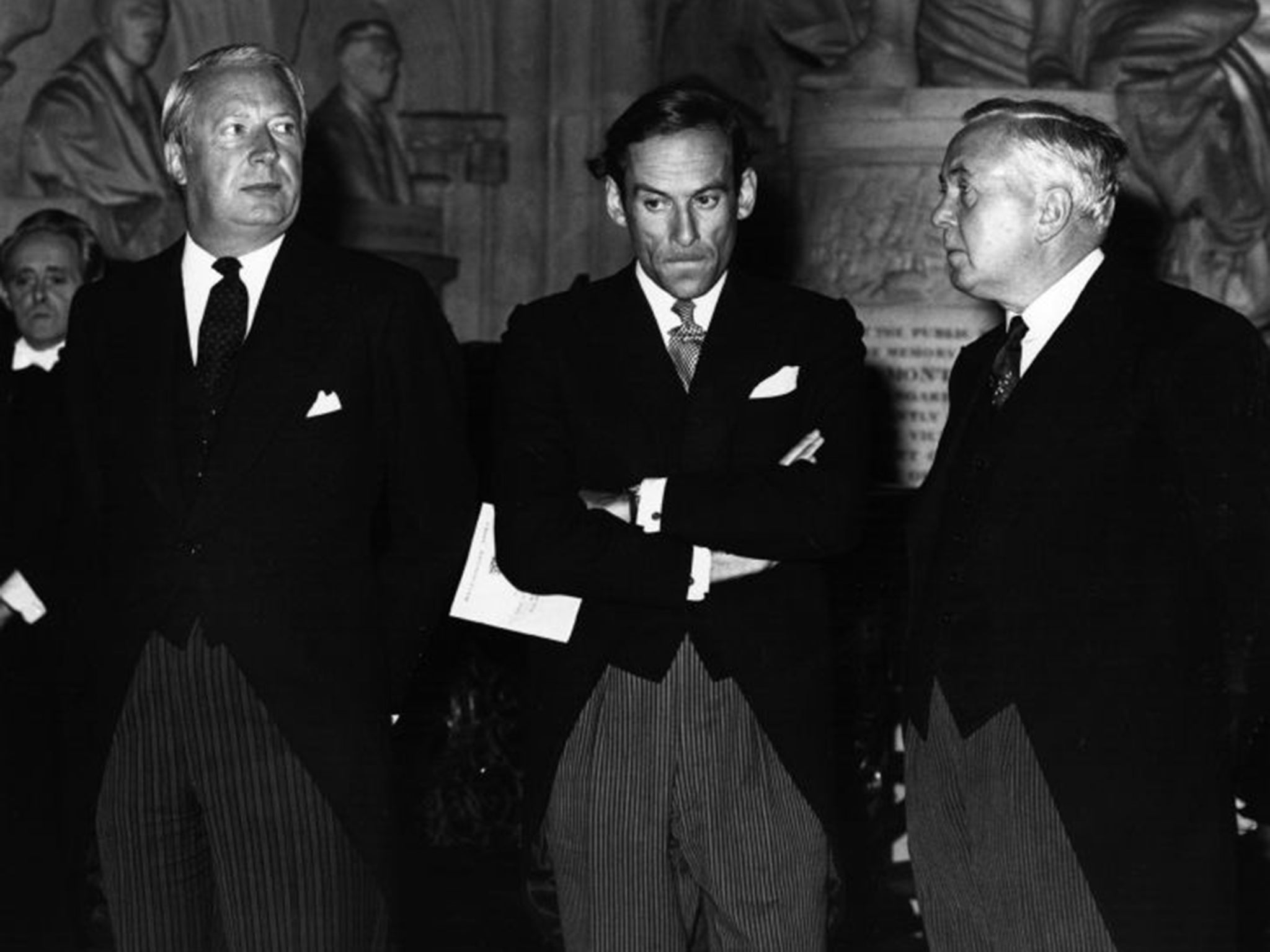 A botched attempt by South African intelligence to blackmail Cyril Smith over his sexual abuse of boys may have helped the politician escape justice.
British police became aware of the plot in the mid-1970s while questioning a man over an art theft. He was subsequently convicted for possession of stolen goods.
The individual, who cannot be named, told police he had film footage of Smith sexually abusing boys. Detectives established that the man had links with the South African embassy in London and appeared to be working on behalf of Boss, the notorious apartheid-era intelligence agency, which was attempting to undermine Liberal MPs and others they regarded as unsympathetic to the regime.
A senior source, speaking last night under condition of anonymity, revealed that in the event, Special Branch found the man had no credible evidence of Smith abusing children. The individual escaped prosecution for attempted blackmail and no action was taken against Smith. Subsequent allegations against the Liberal politician were either not proven or intentionally buried. "It isn't clear if there was a deliberate cover-up or not," said the source, "but after the South African episode, it seems that those who knew about it would have been inclined to dismiss claims against Smith as merely part of 'that politically motivated South African nonsense'."
The development comes after police were accused of dropping a subsequent investigation into Smith, seemingly under pressure from senior figures, heightening suggestions of a high-level conspiracy.
The attempt to blackmail Smith took place around the time of the "Lib-Lab pact" of 1977-78, when the Labour government was maintaining power with the support of Liberal MPs. Boss sought to destabilise the government and hasten an election and the accession to power of Mrs Thatcher's Conservatives, regarded as less critical of Pretoria's racist regime. Smith had become a person of interest to the South African government, along with a number of other Liberal politicians who became the subject of propaganda campaigns. Peter Hain, a prominent anti-apartheid campaigner and former Young Liberal leader who would go on to become a Labour minister, was falsely accused of a bank robbery. Malicious rumours were also circulated about the private lives of former prime ministers Harold Wilson and Edward Heath, as well as the former Liberal leader Jeremy Thorpe.
In pictures: Not-so virtuous MPs
Show all 17
Despite being elected as an MP just a few years earlier in 1972, Smith risked his career by being one of a handful of Liberal MPs to oppose the Lib-Lab pact.
Blackmail was sometimes used by Boss to influence "targets", according to anti-apartheid campaigners and former spies. In 1978, former South African information secretary Dr Eschel Rhoodie admitted they had backed "highly secret operations to counter the propaganda war against South Africa".
Horst Kleinschmidt, a leading anti-apartheid campaigner and former head of the London-based International Defence and Aid Fund for Southern Africa between 1982 and 2001, recalled hearing rumours Smith was a child-abuser but "it was seen as a smear".
Boss would use compromising information to pressurise individuals to be less opposed to the apartheid regime, according to Mr Kleinschmidt. "Whether they did this in Europe I wouldn't know, but it certainly happened extensively inside South Africa," he said.
"Blackmail is part of the modus operandi of any intelligence organisation," said Arthur McGiven, a former intelligence analyst in Boss who defected to Britain in 1979. "[Smith] wasn't high on our list of priorities – as a Liberal he would have been watched by the London office but they never mentioned him, which could mean they had some contact with him and didn't want non-operational people to know."
Smith was also a "person of interest" to British intelligence according to Colin Wallace, who was a British Army intelligence officer in Northern Ireland in the 1970s.
One operation, aimed at undermining Republican and Loyalist terrorists and codenamed Clockwork Orange, also looked at certain British MPs, claimed Mr Wallace. "A number of the people who were targeted at that time were members of the Liberal Party," he said. "I think there was a concern, certainly among more right-wing individuals, that with Wilson coming to power with a minority government in February '74 the Liberals might keep him in power." In the case of Cyril Smith, "he was targeted because of the sexual side to his behaviour rather than anything else. He was listed with various other people who belonged to a group who would either be homosexual or paedophile."
It was claimed recently that Lord Shackleton, a member of the committee which judged the suitability of candidates for honours, had alerted Mrs Thatcher to uncorroborated claims that Smith had been involved in child abuse.
David Steel, the Liberal leader at the time, said last night: "Surely Lord Shackleton would have mentioned it to me? None of this crossed my desk in any form. Nobody, neither the police nor the Honours Committee, told me about these claims. I find the whole business quite extraordinary."
In a book published in the 1980s, Peter Hain said he was tipped off about a plan to discredit leading Liberals, including himself and Thorpe. He was told: "Action against a third liberal... had not succeeded but would be tried again at some future date." He now believes that person was Smith. Mr Hain said last night: "The idea of Boss seeking to smear Cyril Smith with suggestions of child abuse is totally in keeping with the way they operated, whether the claims were true or not. They were extremely keen to see the end of the Lib-Lab pact and would resort to any means to bring it to an end."