'Child perverts soon become child killers': Jimmy Savile was questioned by police over Yorkshire Ripper murders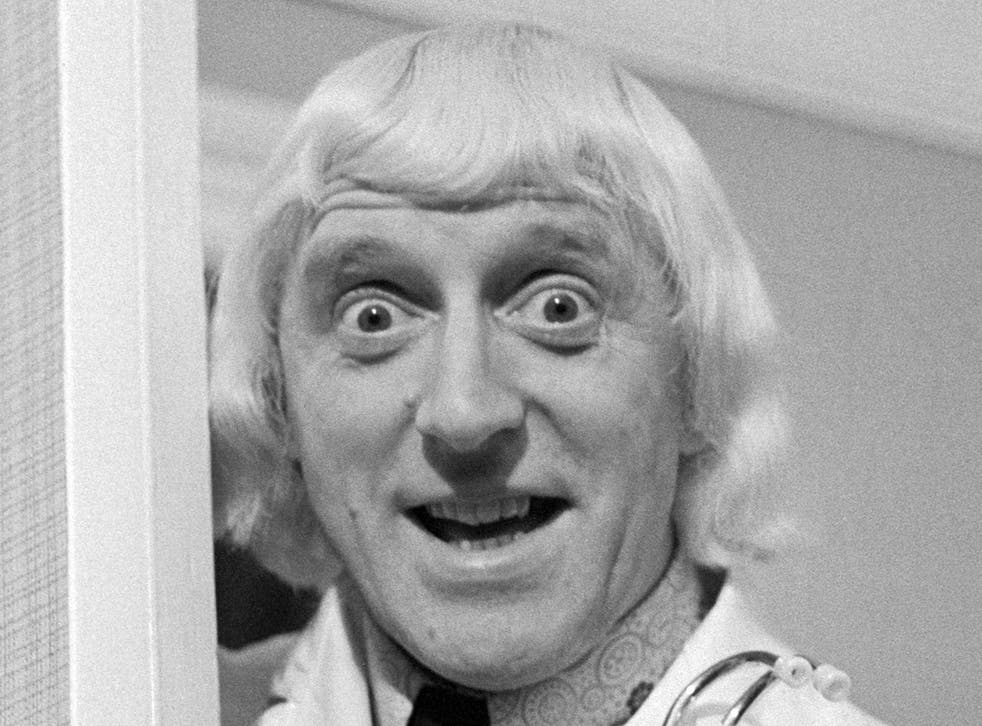 A former detective who worked on the Yorkshire Ripper investigation says Jimmy Savile was questioned by police in connection with the murders.
John Stainthorpe, who worked for the West Yorkshire force for 40 years, says the disgraced broadcaster was considered a suspect in the notorious case after members of the public contacted police saying they though Savile was the killer.
Speaking to ITV's Calendar News, Mr Stainthorpe said: "When the Ripper was really active, one of the suspects put forward by the public was, in fact, Jimmy Savile…Obviously, it was not he, but he was interviewed along with many others."
Mr Stainthorpe said he felt the anonymous member of the public who contacted police was "aiming in the right direction" when they suggested Savile, going on to add "child perverts soon become child killers".
West Yorkshire Police were unable to confirm Savile was questioned during the Yorkshire Ripper investigation as details of the crimes are now in storage.
A spokesman said "Hundreds of people were identified in the operation; we cannot be more specific than that at this time."
Between 1975 and 1980, Peter Sutcliffe killed 13 women in vicious attacks using hammers, screwdrivers and stamping on his victims. He also left notes with their bodies, which he signed 'Jack the Ripper'.
Sutcliffe was convicted of the murders in 1981, and is currently held at Broadmoor high-security psychiatric hospital. He will never be released.
Mr Stainthorpe's claim that Savile was questioned by detectives comes after it was reported that the body of Sutcliffe's third victim Irene Richardson was discovered just yards from Savile's flat.
Miss Richardson was killed in 1977 close to Savile's three-bedroom penthouse, which overlooks Leeds' Roundhay Park.
The former DJ regularly visited Sutcliffe during his trips to Broadmoor, where he is said to have been given a private bedroom and his own set of gold-plated keys.
Sutcliffe, however, told The Sun that the pair had never been friends, adding that reports to the contrary were exaggerations by people 'getting carried away'.
"It's a load of rubbish," Sutcliffe said, before adding: "He visited a lot. He'd always come and chat with me on visits and I would introduce him to my visitors. Several times he left £500 for charities I was supporting.'
Savile, who died last year aged 84, has been accused of sexual abuse by numerous patients at Broadmoor.
Sutcliffe, however, rubbished the alleged victims claims' of sexual abuse, saying those coming forward were simply 'jumping on the bandwagon'.
Savile, who called himself the 'Governor' of the hospital, was also known to boast that he was personally responsible for getting mentally ill patients - among them murderers - freed from their sentences. He was made chairman of a hospital taskforce by the Department of Health in the 1980s.
Scotland Yard has launched a national investigation into allegations of sexual abuse by Savile, with 400 separate lines of inquiry. Police now believe Savile is one of the UK's most prolific child abusers.
The BBC has also launched an inquiry into the culture and practices at the corporation during the decades of Savile's alleged sexual abuse.
Register for free to continue reading
Registration is a free and easy way to support our truly independent journalism
By registering, you will also enjoy limited access to Premium articles, exclusive newsletters, commenting, and virtual events with our leading journalists
Already have an account? sign in