County lines gangs believed responsible for surge in trafficked British children
Ministers urged to 'step up efforts' to tackle county lines exploitation after figures show surge in modern slavery cases involving UK minors
May Bulman
Social Affairs Correspondent
Wednesday 20 March 2019 01:12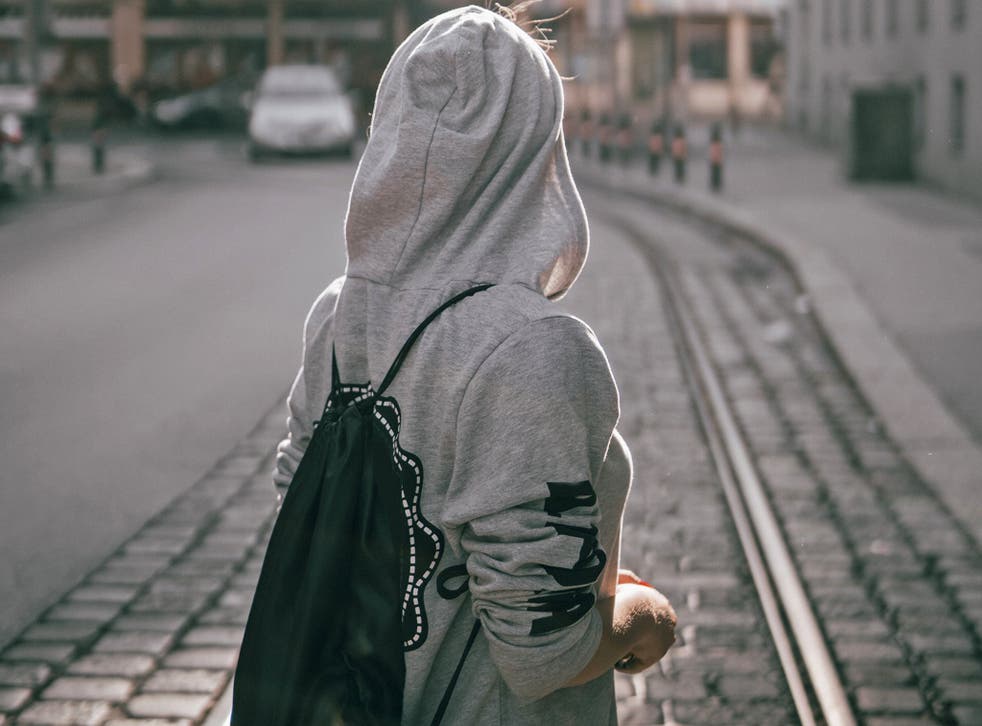 The number of British children identified as potential victims of modern slavery has more than doubled in a year, prompting fresh concerns about child exploitation by county lines drugs gangs.
Cases of modern slavery involving UK minors surged from 676 in 2017 to 1,421 in 2018, two-thirds of which were linked to labour exploitation, National Crime Agency (NCA) data revealed.
The figure has been rising every year, according to the National Referral Mechanism (NRM) – the framework used to identify victims of modern slavery in the UK. In 2015, the number of cases was 127 – marking an increase of more than 1,000 per cent in the three subsequent years.
Around 1,500 county lines networks operate across Britain, with every police force in England and Wales affected. Children – often from disadvantaged households – are targeted and groomed by criminal gangs who offer them large amounts of money for selling class A drugs in rural areas.
Politicians and charities said government and other agencies must "step up their efforts" to tackle the issue, and urged that even with the rise, the figures were "only a snapshot" of the true scale of slavery and trafficking in the UK.
The latest data shows that, overall, 6,993 people were referred to the NRM last year – a 36 per cent rise on last year. UK, Albanian and Vietnamese nationals remain the most commonly reported potential victims, with the UK up by nearly 100 per cent overall.
Roy McComb, deputy director of the NCA, said the increase in referrals made for county lines-type exploitation was of "particular concern", adding: "These are often vulnerable individuals – often children – who are exploited by criminal gangs for the purposes of drug trafficking.
"Our understanding of the threat is much greater than it was a few years ago, and modern slavery remains a high priority for law enforcement, with around 1,500 criminal investigations currently live in the UK.
"But we cannot stop modern slavery alone. We need support and assistance from across the public and private sectors, NGOs, and most of all the public themselves."
It comes after MPs heard on Tuesday how children as young as eight were at risk of being lured into gangs, with one prominent youth worker telling the Home Affairs Select Committee young children were targeted because they are "easier to manipulate".
The rise will also fuel concerns about the support offered to children after they have been identified as victims of exploitation, after it emerged in January that the Home Office was cutting specialised one-to-one support for these youngsters.
Shadow home secretary Diane Abbott attributed the rise in child victims in part to the reduction in police numbers, saying the cuts had "damaged" officers' ability to protect "some of the most vulnerable people in our society".
She added: "The sharp increase in the number of victims of these terrible and brutal crimes under this government is disgraceful. The government needs to get a grip on the true scale of the problem.
"It is also vital that we continue to cooperate internationally to combat modern slavery and people trafficking in all its forms. If we leave the EU without a deal, it will severely hamper the work with other forces that help identify the victims of human trafficking and prosecute the perpetrators."
Sam Royston, director of policy at the charity Children's Society, which supports children who have escaped county lines exploitation, said it was concerned that "even with the numbers on the rise, many young people who are exploited were not reported and many are not identified early enough".
He added: "We welcome the work of the National Crime Agency and other first responders to raise awareness and improve the identification of and support for all victims of modern slavery.
"We believe professionals across agencies need to step up their efforts to identify potential victims as early as possible and keep them safe."
A Home Office spokesperson said: "Modern slavery is an abhorrent crime that this government is committed to tackling. Our world-leading Modern Slavery Act has given law enforcement agencies the tools they need to pursue the perpetrators of modern slavery and support victims.
"Since the act became law, the number of live operations tackling modern slavery have greatly increased, as have the number of people referred to the National Referral Mechanism.
"The government is committed to supporting victims of modern slavery. We are reforming the National Referral Mechanism to improve the support available to victims before, during and after the NRM process."
Register for free to continue reading
Registration is a free and easy way to support our truly independent journalism
By registering, you will also enjoy limited access to Premium articles, exclusive newsletters, commenting, and virtual events with our leading journalists
Already have an account? sign in