Young children 'are committing sex abuse on other children as part of gang violence'
Problem is prevalent across country, according to report by Office of the Children's Commissioner for England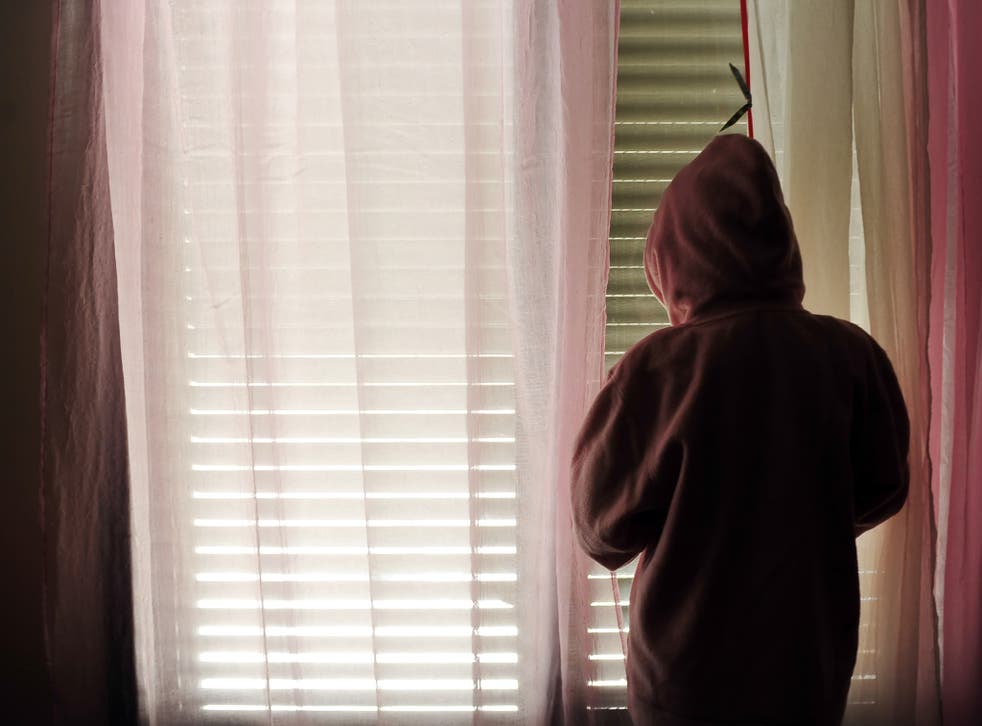 Children as young as 12 are carrying out sexual violence against each other, according to "profoundly distressing" evidence highlighted in an official report.
The victims of these crimes are as young as 11, a damning report by the Office of the Children's Commissioner for England has found.
The scale and nature of sexual attacks - including rape - indicates a "deep malaise" within society that needs to be addressed.
The deputy children's commissioner said the "sheer levels of sadism" uncovered by the inquiry had been shocking.
The study, the result of a two year inquiry into child exploitation and gangs, suggests that while the fact that paedophiles prey on young children is widely recognised, the concept of children abusing each other through gangs or groups is rarely acknowledged by society.
Rape is considered "inevitable" and "normal", especially by gang members, and such cases of sexual violence were found not just in deprived, inner city neighbourhoods, the report says, but in every area of England.
The report, which includes evidence from studies on children's understanding of consent and sexual violence within gangs, warns that young people across the country are being exploited and that the authorities responsible for their safety are failing to protect them.
Deputy children's commissioner Sue Berelowitz said in a foreward: "The fact that some adults (usually men) rape and abuse children is generally accepted.
"There is, however, a long way to go before the appalling reality of sexual violence and exploitation committed by children and young people is believed."
Research conducted by Bedfordshire University into sexual violence in gangs revealed two thirds of the young people questioned (65 per cent) knew of young women who had been pressurised or forced into sexual activity, while half could provide examples of youngsters offering sex in return for status or protection.
Two fifths (41 per cent) said they knew of individual cases of rape, while over a third (34 per cent) gave researchers examples of gang rape.
Nearly two fifths (39 per cent) of the young people who responded to the survey said they knew of cases of youngsters exchanging sex for drugs, alcohol or to pay off a debt, while almost a third (31 per cent) gave examples of girls being used as bait to attract and "set up" male members from rival gangs.
Thirty per cent knew of men having sex with a young woman to " disrespect" rival gang members.
But the study also found that just one in 12 of those interviewed said that young people would be likely to report crimes of sexual abuse. Often, sexual violence was seen as normal and inevitable, with young women being blamed for their own abuse.
Ms Berelowitz added: "We have found shocking and profoundly distressing evidence of sexual assault, including rape, being carried out by young people against other children and young people.
"While we have published chilling evidence of this violence in gang-associated contexts, we know too that it is more widespread than that. This is a deep malaise within society from which we must not shirk."
A second study conducted by the London Metropolitan University into young people's views on consent suggested these attitudes towards sex and sexual violence are not just limited to gangs and for many, the lines marking consensual sex are blurred.
Sex without consent where those involved know each other is often not seen as rape, it found.
"The victim, usually a girl (but boys are victims too) is invariably blamed for their own assault", the study concluded.
"They should not have gone to visit the boy; should not have worn a tight top; should not have had the drink; have 'done it before' so have no right to say no."
Dr Jenny Pearce of Bedfordshire University said that there was a general mindset that does not consider sexual exploitation between young people.
"When we think about child protection in this country we think of familial abuse within the home, we don't think about vulnerable teenagers - 14, 15 particularly 16 to 18," she said.
The inquiry found that 2,409 youngsters were known to be victims of child sexual exploitation by gangs and groups, while a further 16,500 were at risk.
The Commissioner's final report puts forward new guidance for those dealing with child sexual exploitation, including police, children's services and health staff.
It states urgent steps must be taken to protect children, and that many of the known victims had been "badly let down" by the agencies and services designed to protect them.
Councillor David Simmonds, chairman of the Local Government Association's children and young people board, said: "Nothing councils do is more important than keeping children safe and this report will make uncomfortable reading for everyone concerned for the welfare of children.
"It is time for everyone - including councils, police, teachers and the NHS - to step up to the plate, learn from those areas that are getting it right and show real leadership in stamping out this awful crime."
Matthew Reed, chief executive of The Children's Society, said: " This report shows that there are particular problems with attitudes towards teenage girls, both from professionals and from their peers.
"The report describes that all too often girls and young women are being dismissed as 'promiscuous' or 'slags', rather than being treated as victims of abuse. It is vital that these attitudes are challenged."
Additional reporting by Press Association
Register for free to continue reading
Registration is a free and easy way to support our truly independent journalism
By registering, you will also enjoy limited access to Premium articles, exclusive newsletters, commenting, and virtual events with our leading journalists
Already have an account? sign in