Thousands of children used as drug mules by 'county lines' gangs expanding into rural parts of UK
National Crime Agency reveals gangs taking over homes of disabled, elderly and vulnerable people to use as bases
Lizzie Dearden
Home Affairs Correspondent
Tuesday 28 November 2017 12:50 GMT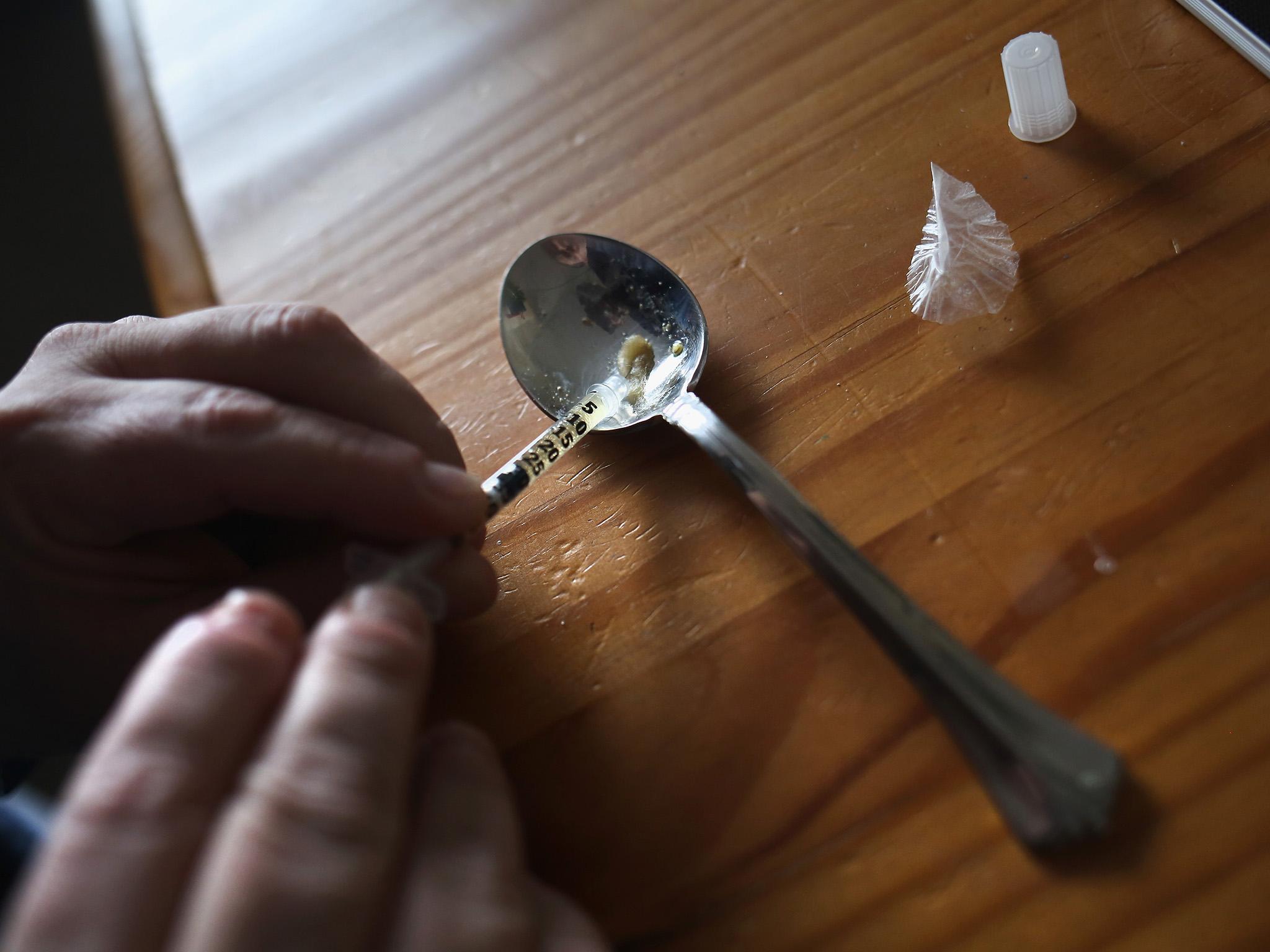 Thousands of children are being groomed to work as drug mules by dealers exploiting vulnerable people to expand across the country in a criminal enterprise known as "county lines".
It sees gangs based in Britain's largest cities identify rural markets to flood with drugs including heroin and crack cocaine, using a specific mobile phone number to take orders in the area.
The National Crime Agency (NCA) estimates there are more than 720 of the lines across England and Wales alone, becoming a "valuable brand that is protected with violence and intimidation".
Officials said the actual figure could be far higher and that county lines are present in every police force area, with three quarters linking them to the exploitation of children and vulnerable people with mental or physical health issues.
An NCA report said each line will see "multiple" children drawn into drug running, with the youngest reported so far being just 12 years old, while toddlers were found in homes being used by dealers.
"County lines groups tend to use younger members to identify and target other children, either through personal or social media links," it continued.
"They focus on those who are particularly vulnerable or at a crisis point in their lives. They are groomed and enticed by gang members to work within the drugs distribution network."
Gangs keep children in their service by enforcing drug debts – frequently inflated or made up – and by threatening family members to ensure their obedience.
Life as a teenage drug dealer
Teenage boys may sometimes be given small quantities of drugs to deal but most children are believed to be used to run drugs and money between urban centres and rural marketplaces, being unlikely to be known by police and facing lenient sentences if caught.
Some of the children found in the trade also have mental health issues and are drug users themselves, frequently coming from broken homes, traumatic lives, state care or having been reported missing, the NCA said.
Several police forces found that care homes were being "actively targeted" to recruit vulnerable children, while sexual grooming was also found in some areas seeing girls being coerced into "relationships" with gang members.
"Groups then exploit them sexually and coerce them to take and deal drugs," the NCA report said. "There are also reports of young women being pimped out by their partners to settle drugs debts."
One county lines group filmed a female victim being sexually assaulted by gang members, then attempted to use the footage to humiliate her boyfriend.
This year's report was the first to record the sexual exploitation of a boy – a 17-year-old runner in a line from Liverpool who was allegedly sexually abused by the group.
The Children's Society called for better education to alert potential victims to the risks of involvement with gangs offering drugs, alcohol and the false promise of status and wealth.
Chief executive Matthew Reed said while the report sheds light on the "shocking scale" of child grooming and exploitation by criminal gangs, the figures could be just the tip of the iceberg.
"The stories we have heard from young victims of 'county lines' exploitation are horrifying and absolutely heartbreaking," he added.
"Gangs are grooming the most vulnerable young people in our society with drugs and alcohol or promises of status and wealth, then using threats, violence and sexual abuse to coerce and control their victims.
"The coercion of children into drug dealing is traumatic and puts them at great risk - they are often forced to carry drugs inside their bodies, and sent across the country to stay in 'trap houses' and sell drugs to dangerous adults."
Once gangs move into a target area, they use a practice known as "cuckooing" to set up bases in local homes or businesses, with three quarters of forces finding the exploitation of vulnerable people.
They use vulnerable adults including class A drug addicts, elderly people, disabled people and those with mental health issues, female sex workers and single mothers to operate out of their homes – operating several "cuckooed" bases at one time to evade detection.
Once they gain control over the victim, whether through drug dependency, debt or as part of a relationship, dealers move in and the risk of domestic abuse, sexual exploitation and violence increases even further.
The NCA said that although drug users appear complicit the issue of "true consent" is questionable, with a fifth of police forces who found "cuckooing" also finding imprisonment and modern slavery seeing vulnerable people detained or denied access within their own home.
"Some vulnerable adults even take the extreme measure of leaving their own property, making themselves voluntarily homeless and leaving the network free reign over their accommodation," the report warned.
"There is likely to be an element of forced labour (drug running to pay off debts) or forced imprisonment in relation to every county line."
A quarter of forces also found gangs gaining bases outside of "cuckooing", paying cash for serviced apartments, holiday lets, budget hotels and caravan parks where they will be undisturbed.
The NCA warned that the groups evade police by adapting their methods with ease and frequency, mixing up transport methods and routes, phones, SIM cards and bases, while money laundering and using children or "clean skins" without a record.
County lines groups are also linked to wider violence, with 85 per cent police forces saying members carried knives, and another three quarters finding them in possession of guns.
London is the biggest source of known county lines, as home to at least 283 groups, but cities including Birmingham, Manchester also feature and other urban hubs are starting to emerge.
The NCA has designated county lines operation as an area of high-priority vulnerability and is increasing national coordination to help identify groups and protect victims.
Lawrence Gibbons, the NCA's head of drugs threat and intelligence, said safeguarding was a "vital part of the national response" as more information is gathered.
Duncan Ball, the National Police Chief's Council lead on county lines, said the latest report demonstrated the extent of the practice.
"We know that county lines activity affects urban, rural and coastal communities and its impact can be felt in many areas," he added.
The Government said it is working to ensure police forces and the NCA have powers to make mobile phone firms shut down lines used for drug deals.
"This Government is taking strong action to tackle county lines gang activity and the associated violence, drug dealing and exploitation, which have a devastating impact on young people, vulnerable adults and local communities," a Home Office spokesperson said.
"We are in the process of introducing regulations to give the police and the NCA powers to make sure mobile network companies close down phone lines used for county lines drugs dealing.
"Home Office Ministers are co-ordinating the national response to this scourge by overseeing a county lines working group with other government departments, law enforcement agencies and local government represented.
"We are also funding local projects to tackle the damage caused by county lines gangs."