Chris Grayling blocks inquiry into sexual assaults inside jails
Researchers furious after Ministry of Justice ban stops prisoners from giving evidence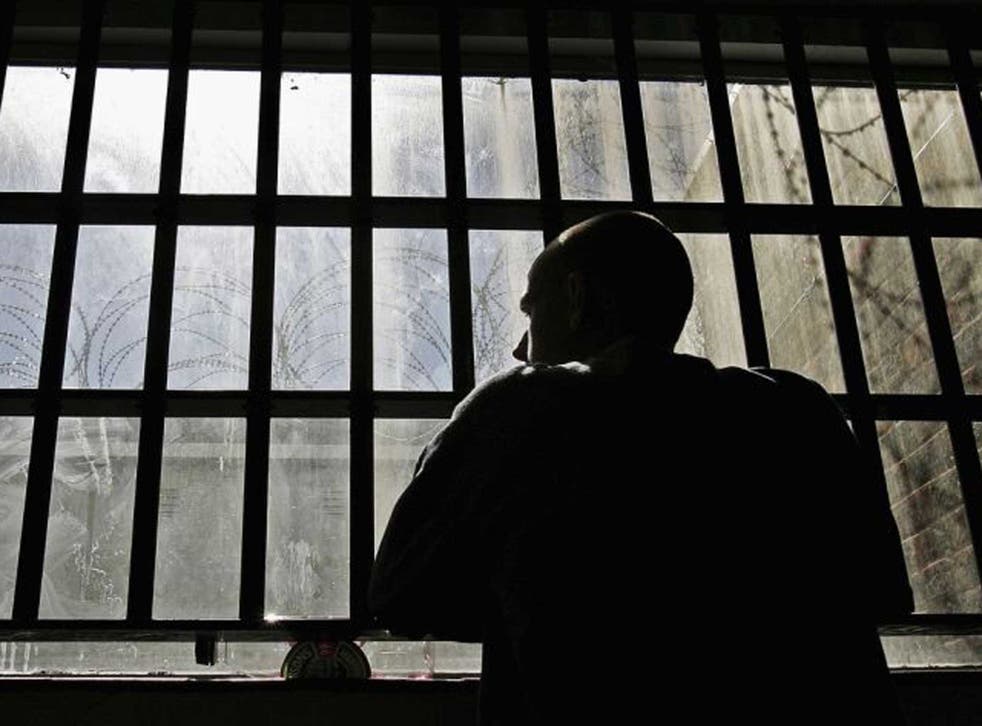 Chris Grayling, the Secretary of State for Justice, is blocking the work of the first ever independent inquiry into the extent of rape and sexual assault in Britain's prisons, sources have told The Independent on Sunday.
The Commission on Sex in Prison was set up in June 2012 by the Howard League for Penal Reform, Britain's oldest prison reform charity, to investigate the prevalence of "coercive sex" – which could involve rape, harassment, intimidation, assault or bribery – in UK jails.
Academics, former prison governors, politicians and health experts were recruited to carry out interviews with serving prisoners. Sources said the work was welcomed by Ken Clarke, the then Justice Secretary, but that relations soured when Mr Grayling took on the role in September 2012.
Researchers are infuriated that they have been banned from approaching serving prisoners or current prison governors – and even prisoners no longer behind bars but currently on licence or parole. One source said the Ministry of Justice (MoJ) was doing "everything in its power to block the commission's work".
The ban means that no prisoner serving a life or indeterminate sentence is permitted to participate in the research. For those on licence, even volunteering to give evidence could be regarded as a breach of their conditions, which could be punishable by a recall to prison.
A source close to the commission said the MoJ seemed to be "in denial" over the issue of sex in prison and said it was "disappointing" that the ministry was standing in the way of an independent inquiry.
"We wanted to do proper research in prison or with people who have just been released … and we've been blocked from doing that," they said. "We know there are very unhealthy practices going on inside prison. We know there's coercive and abusive sex going on – it would be bizarre if there wasn't. But nobody quite knows how prevalent it is."
They added that the decision not to allow researchers access to serving prisoners was all the more baffling as previous studies had been permitted, such as a Howard League investigation into the experiences of former armed service personnel in jail, which reported in 2011.
Mr Grayling is believed to have taken exception to the issue of consensual sexual relationships in prison, which the commission is also studying. He is said to have dismissed the inquiry with the words: "Prisoners aren't going to have sex on my watch."
Some of those involved with the project believe the Howard League's vocal opposition to many MoJ policies – such as cuts to prisoners' legal aid and the ban on inmates receiving parcels – has influenced Mr Grayling's opinion of the research.
"We know that the Secretary of State is taking it very personally, as is obvious from his statements about 'left-wing pressure groups'. Our commission's work seems to have fallen into that whole world view," said Andrew Neilson, the charity's director of campaigns.
"There's an inescapable sense that we have a Secretary of State and Lord Chancellor who is taking a very politicised view of his role. Everything is being seen through the prism of Us vs Them, which for a government minister is not a helpful way to act."
The IoS spoke to several recent prisoners on condition of anonymity who said they had regularly witnessed sexual assaults taking place in the jails where they served. "We had a number of serious cases at one prison where younger or vulnerable prisoners were sexually molested or even raped," one said.
"In every case known to me, all that the prison authorities did was to move the alleged perpetrator, sometimes days or weeks later. Only one case actually got reported to the local police and that was when the victim was released and went to the police to complain."
Sadiq Khan, Labour's Shadow Secretary of State for Justice, said: "Not only are there public health issues [with sex in prison], but some of what goes on might even be criminal. Standing in the way of research which will help us find out more about what's happening in prisons seems like a petty response from Chris Grayling.
"The fact that it's the Howard League making this research, who have been very critical of this government, should not be a reason for blocking them."
It is understood that the Howard League is so angry about their treatment at the hands of Mr Graying and the MoJ that it has requested copies of all correspondence in which its name is used since he was made Secretary of State. One insider said the charity wanted to "understand better the antagonism towards us".
Michael Amherst, one of the inquiry's commissioners, said the suggestion that Mr Grayling was personally obstructing the work – first reported by the Politics.co.uk website – was "extremely disturbing".
An MoJ spokesman said the Howard League's research proposal had been rejected by the National Offender Management Service's National Research Committee, which assesses applications to conduct studies within prisons.
The Committee it felt "the potential benefits to NOMS from this research proposal were limited" and that it had "concerns about the robustness of the methodology", pointing to the likelihood of a "small, non-representative sample of prisoners" being used by researchers.
It added that it had recently approved the first stage of another research project into male prisoners' reports of sexual offences within prisons. The Independent on Sunday understands that this research is being conducted by a first year PhD student.
Register for free to continue reading
Registration is a free and easy way to support our truly independent journalism
By registering, you will also enjoy limited access to Premium articles, exclusive newsletters, commenting, and virtual events with our leading journalists
Already have an account? sign in
Register for free to continue reading
Registration is a free and easy way to support our truly independent journalism
By registering, you will also enjoy limited access to Premium articles, exclusive newsletters, commenting, and virtual events with our leading journalists
Already have an account? sign in