Chris Huhne and ex-wife Vicky Pryce face jail as journalist denies helping to entrap former Lib Dem cabinet minister over speeding offence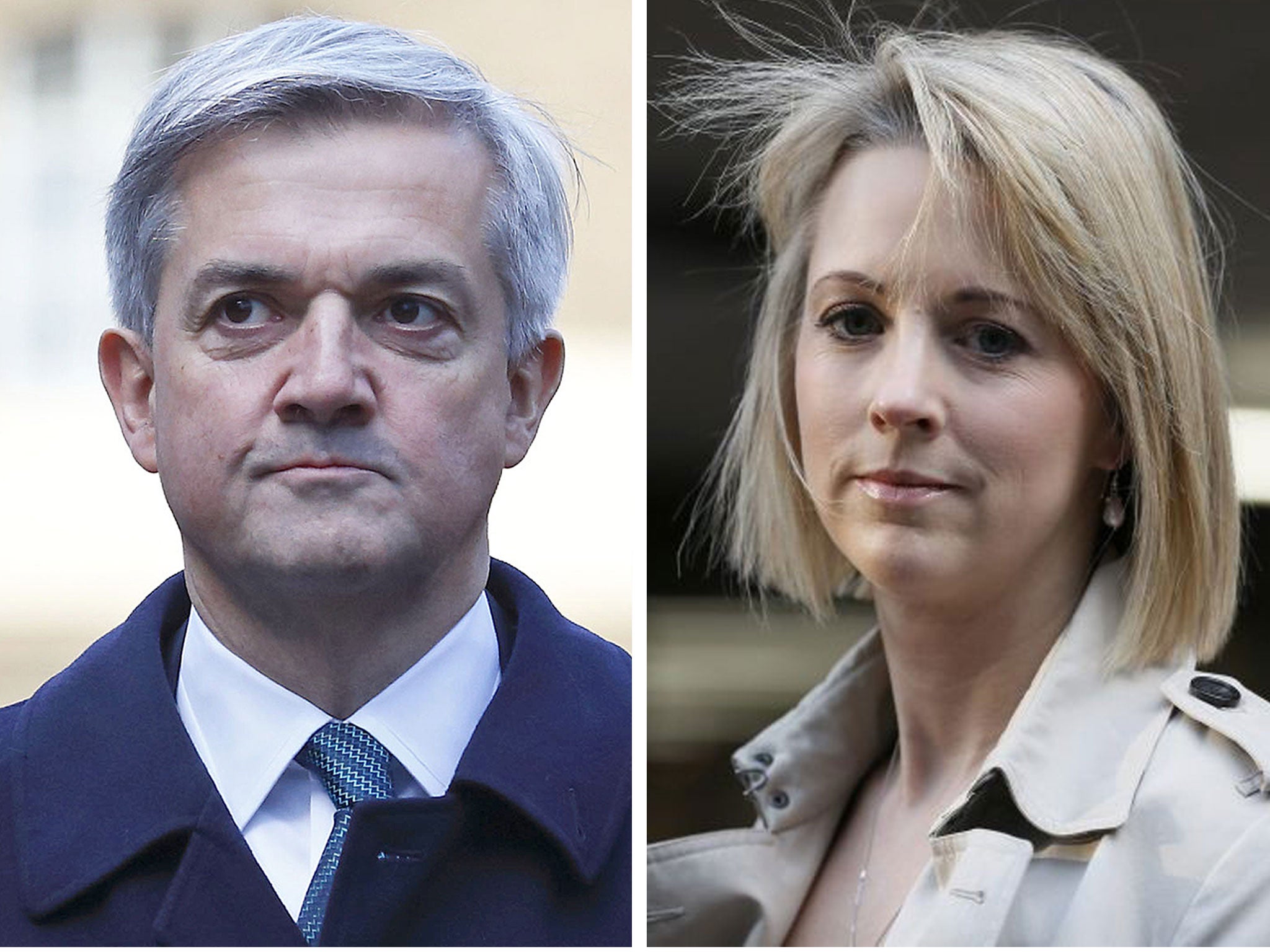 The journalist who helped expose former Liberal Democrat cabinet minister Chris Huhne for lying along with his ex-wife over a speeding offence insisted today she had not colluded in his entrapment.
Isabel Oakeshott provided Vicky Pryce with a tape recorder following the couple's acrimonious divorce, which she then used in an attempt to capture her husband admitting that he had forced to take his penalty points.
Writing ahead of the sentencing of the couple for perverting the course of justice today, the Sunday Times political editor denied having egged on the former government economist, whom she said was still in love with her husband even as she tried to bring about his downfall. "For all her anger and desire for revenge, I was sure she still loved her husband and wanted him back," Ms Oakeshott said.
Huhne, the former Secretary of State for Energy and Climate Change, is set to become the first Cabinet minister to be sent to jail since Jonathan Aitken, who served seven months after being convicted of perjury in 1999.
He is expected to use mitigation to hit back at claims by Ms Pryce during her trial that he was a controlling bully who forced her to have one abortion and tried to make her have a second.
Perverting the course of justice carries a maximum sentence of life in prison, although neither is expected to receive more than 10 months with the likelihood they will serve considerably less – possibly as little as six weeks.
The Crown Prosecution Service will be seeking costs from the couple which are likely to exceed £100,000 after Mr Huhne, 58, changed his plea at the last minute to admit lying over speeding. Ms Pryce continued to maintain she had been bullied into covering up for her ex-husband throughout two trials.
A friend of Mr Huhne told the Sunday Telegraph that he was hoping to use his sentencing to set the record straight after enduring his ex-wife's allegations for the past month. "Vicky Pryce told all sorts of lies about him in the witness box. He will refute the abortion claim. That is the plan. He wants to use the mitigation to address the accusations made against him during the trial," they said.
Ms Oakeshott, who appeared as a witness during Ms Pryce's trial, denied having downplayed the risk she faced in exposing her former husband who had quit their 26-year marriage to live with his mistress Carina Trimingham.
"It's not my job and nor is it the job of the Sunday Times to provide expert criminal advice to a source of a story. We now know that Vicky was taking expert advice from a judge and you can't get better than that," she told the BBC's Sunday Politics.
"I felt absolutely that I had a moral obligation to her to make it clear that there was a risk to her in running the story and I fulfilled that obligation," she added. "The tape recording was Vicky's idea. I would not use the word collude. What I did as a journalist was help her get the story she wanted out there into the papers. It was always my hope that she would go on the record with this story," she said.