Chrissy Chambers: YouTube star launches legal bid against ex-boyfriend who posted sex video online
Ms Chambers is set to launch a legal challenge for damages against her ex-boyfriend in what could become a landmark revenge-porn case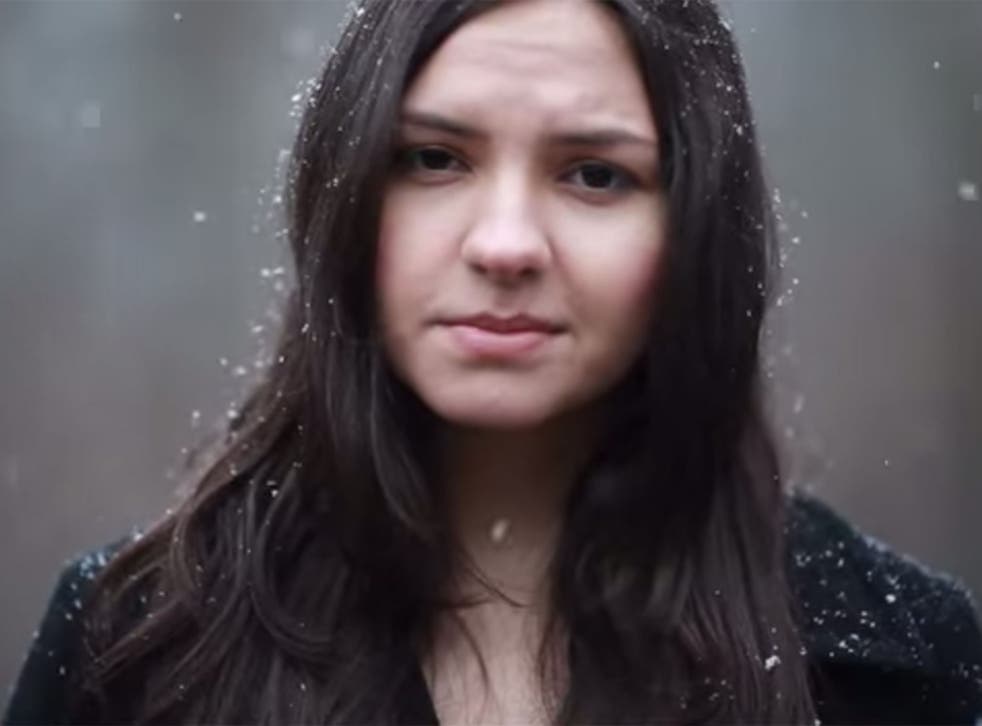 An American YouTube star who claims her British ex-boyfriend posted a secret video of them having sex online is launching complex legal bid for damages and criminal prosecution in the UK courts.
Chrissy Chambers, 24, a so-called YouTuber with an online following of more than 435,000 subscribers and 85 million video views to her name, along with her partner Bria Kam, says she was left with "deep depression" and "night terrors" after her former partner posted an explicit video online without her consent.
Now, in what could become a landmark revenge-porn case, Ms Chambers is set to launch a legal challenge for damages against her ex-boyfriend after claiming he posted the explicit footage of her on dozens of websites after they split up six years ago.
Chambers claims the man secretly recorded them having sex while she was intoxicated after she suggest the pair take a break from the relationship. The footage, which clearly identified her as the participant, was then shared on a number of pornographic websites.
Young YouTube vlogging stars

Show all 6
Ms Chambers, who is based in Los Angeles, said: "When I first saw the videos I felt I'd been stripped of my dignity. It was like I'd been hit in the chest and couldn't catch my breath. The worst part was that I wasn't looking at someone else I could feel sorry for. I was looking at me. I felt frightened and powerless."
The YouTuber was just 18 when she started a long-distance relationship with the British man, who was six years older than her. After their break-up he allegedly shared a total of six separate videos on more than 30 pornographic websites, many of which revealed her full name. Despite this she did not discover the videos for two years, after they had been viewed tens of thousands of times.
Ms Chambers added: "I fell into a deep depression. I suffered constantly from nightmares and night terrors. Most of the dreams involved my ex hurting me or raping me or someone else being violent to me. I was depressed, anxious and consumed by fear."
The younger YouTuber says she has now reported the case to police in the UK, while her legal team has lodged a civil complaint with the defendant's solicitor. Because the videos were posted before revenge porn became a criminal offence in the UK two month ago, Ms Chamber's legal teams plans to fight for damages under privacy and harassment laws. Any action would be considered a landmark case in the short history of revenge porn law, because the suspect and the complainant are in different jurisdictions.
Ann Olivarius, senior partner at London-based law firm McAllister, which is representing Ms Chambers, said: "We have seen many cases where abusive men (and in some cases women) use every means the Internet permits to harm their ex-partners. Chrissy is seeking justice not just for herself, but for the hundreds of thousands of revenge porn victims who are out there."
Ms Olivarius added that the law on revenge porn didn't go far enough. She said: "The law doesn't provide any way to get the material down quickly, and targets only those who 'intend to cause distress' to the person depicted in the image, which means that people who spread them afterwards for money or for kicks are exempt.
"We want to transform the law so that there is a robust civil remedy to ensure that victims can take action against perpetrators, trolls and website hosts. And that's true in the US too - some individual states have good laws, but there's no consistent federal protection, either criminal or civil."
Register for free to continue reading
Registration is a free and easy way to support our truly independent journalism
By registering, you will also enjoy limited access to Premium articles, exclusive newsletters, commenting, and virtual events with our leading journalists
Already have an account? sign in
Register for free to continue reading
Registration is a free and easy way to support our truly independent journalism
By registering, you will also enjoy limited access to Premium articles, exclusive newsletters, commenting, and virtual events with our leading journalists
Already have an account? sign in