Christian owners of Chymorvah Hotel who refused to allow gay couple to stay in double room take legal fight to Supreme Court
Peter and Hazelmary Bull regard any sex outside marriage as a 'sin' but deny either direct or indirect discrimination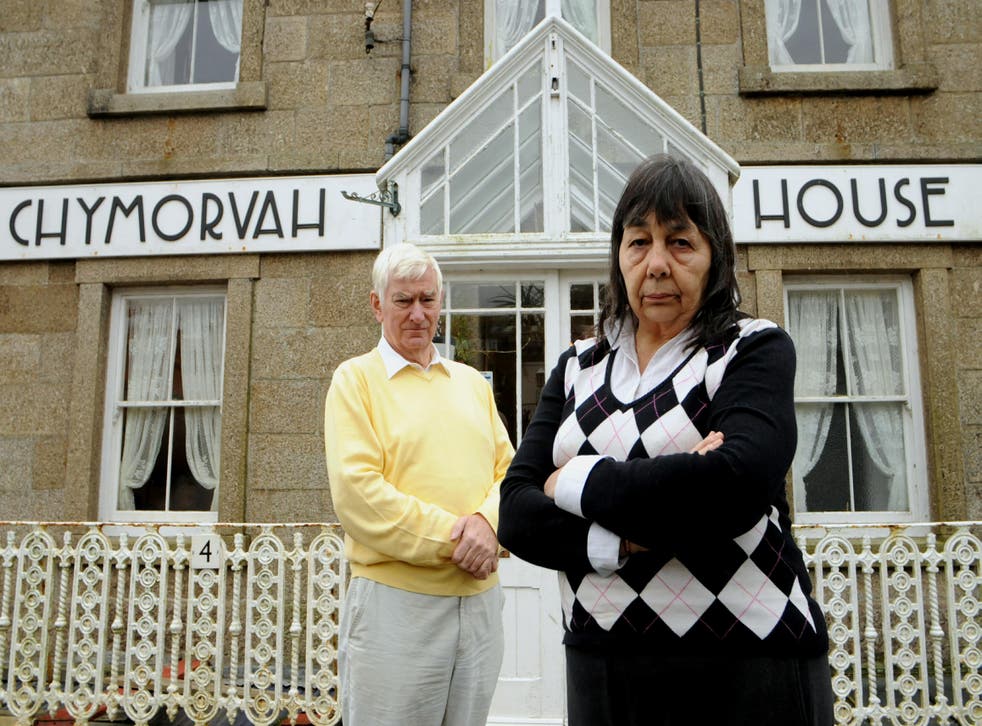 The Christian owners of a guesthouse who refused to allow a gay couple to stay in a double-bedded room have said they want to avoid a "collision" between two different lifestyles as they prepare to take their case to the Supreme Court.
Peter and Hazelmary Bull have put the Chymorvah Hotel in Marazion, Cornwall, up for sale following the controversy and have reportedly been the victims of vandalism and death threats.
The couple had to pay £3,600 in damages to civil partners Martyn Hall and Steven Preddy, from Bristol, after they were refused a double room at the hotel on religious grounds in September 2008.
The Bulls regard any sex outside marriage as a "sin" but deny either direct or indirect discrimination.
They will take their case to the Supreme Court - the highest court in the land - tomorrow after their original appeal was dismissed by the Court of Appeal.
Speaking to ITV's Daybreak, Mrs Bull said: "We're hoping that in some way or another a pathway will be found through this so that two different lifestyles - which at the moment have had a head-on collision - could live together in our society."
The couple, who say they also refuse double beds to non-married heterosexual couples, have argued that their policy is in accordance with their religious beliefs and was not directed to sexual orientation, but sexual practice.
The Bulls say they have been forced to put the nine-bedroom property on the market after a decline in business meant they could not afford the mortgage payments.
Mrs Bull said she found the long-running dispute "thoroughly regretful".
"We're running this under our own roof and our God demands that our faith doesn't end at the kitchen door," she said.
"He means your faith to run in every corner of your life, you can't just section Him off like that.
"One would think that dealing with Christians, we would be fair and honest and upright and honourable and live according to the Bible, because the Bible is the Christians' textbook."
PA