Stalker who left Christine Lampard 'too scared to go out alone' facing prison sentence
'I could see that Christine was very anxious and shaken more than I have ever seen,' said husband Frank Lampard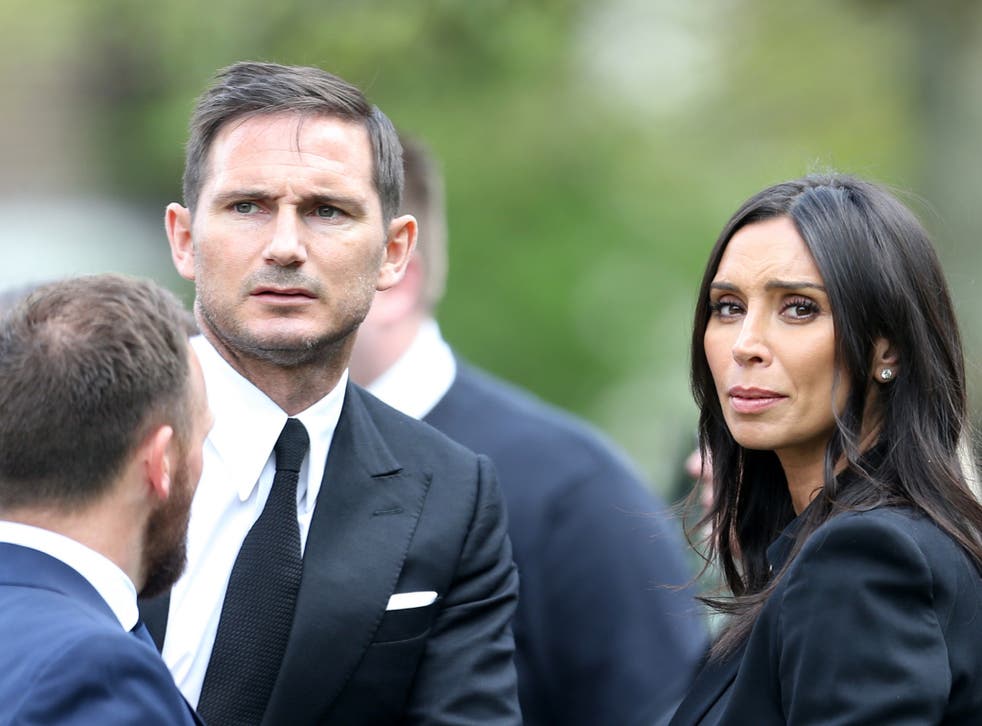 The stalker who left Christine Lampard too scared to go out alone could be facing time behind bars.
Actor Christof King, 39, bombarded the Loose Women star, also 39, with tweets, emails and visits for three years between January 2015 and last September, a court heard.
One disturbing tweet is said to have stated: "I can hear the screeching of the nails as I sharpen them for your crucifixion."
Mrs Lampard, wife of former Chelsea football star and England captain Frank Lampard, also received letters from King – who went as far as turning up at the couple's £10m Chelsea mansion several times.
Mr Lampard told how his wife was horrified to see the stalker loitering at their front gate when he turned up unannounced at their home once.
"I could see that Christine was very anxious and shaken more than I have ever seen," he said.
"The house keeper refers to her saying not to go outside because of the stalker."
In her statement, Mrs Lampard, who is pregnant with the couple's first child, said: "I do not go out alone anymore – I always go out with someone."
Last year, the TV presenter told ITV's Loose Women viewers that her husband had to step in when a stalker turned up at the hotel they were staying in.
"There was a chap who had been trying to get in contact with me for a while," she said. "He thought we were married in his mind.
"He randomly turned up at the hotel we were staying in, which does freak you out because there's a sense that he knows where you are.
"Frank did go out and say, 'Look, you've got to stop, this isn't normal behaviour', and we haven't heard since."
Prosecutor Alistair Smith told Isleworth Crown Court King believed it was his destiny to be with Mrs Lampard and that they had a "form of bond or pre-destined emotional relationship".
John Oliver, defending, said King denied ever sending the tweets and claimed it was not a "continuous" campaign.
King, of Kilburn, northwest London, admitted one charge of stalking.
He was granted bail by Judge Robin Johnson before sentencing on Monday.