Claims police covered up historical child sex abuse by MPs and officers investigated
The allegations relate to Metropolitan Police and Essex Police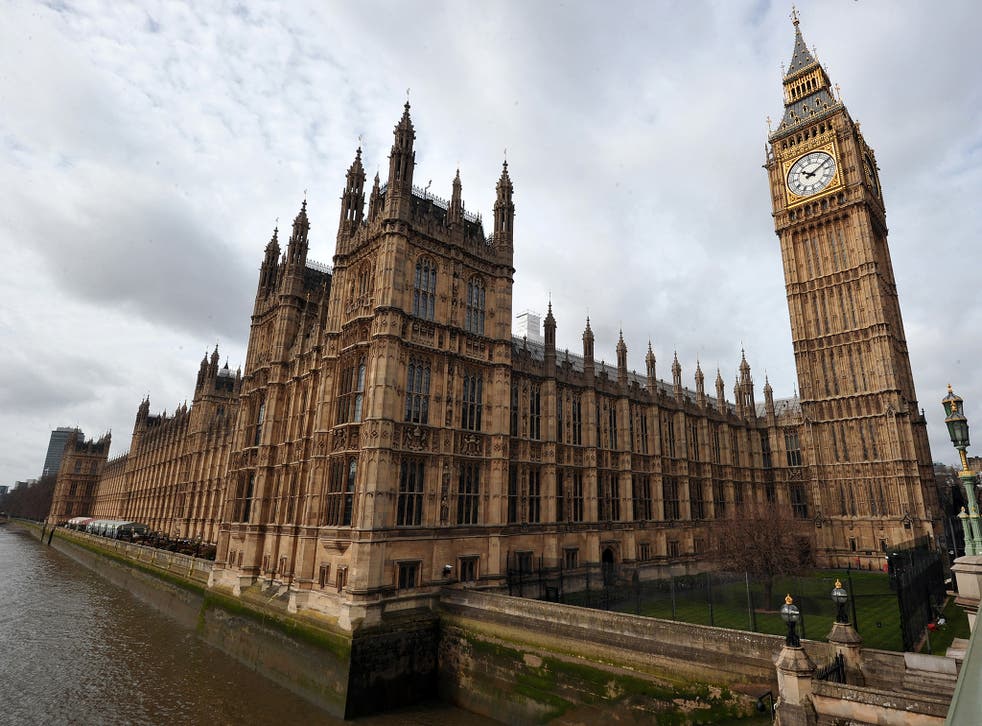 Claims that police attempted to cover up MPs' involvement in child sex abuse dating back to the 1970s are being investigated.
The Independent Police Complaints Commission (IPCC) has announced 13 further investigations into allegations of historical corruption in the Metropolitan Police and Essex Police.
Among the dozen allegations relating to Scotland Yard are claims that the prosecution of an unnamed government official for possessing indecent images of children was dropped on the order of senior officers.
Several investigations were allegedly shut down by "high-ranking" officers, while crucial evidence relating to child abuse involving politicians, council officers and police went missing in several cases.
The Met's secretive Special Branch is specifically accused of tampering with an investigation that "would have revealed an MP to be involved in child sex offences", as well as covering up a serving police officer's involvement in a paedophile ring in north London.
Essex Police is implicated in only one allegation, which claims that officers did not investigate witness evidence that an MP was involved in child sex abuse.
The investigations are to be conducted by Scotland Yard's Directorate of Professional Standards but will be overseen by the IPCC.
A spokesperson said the majority of investigations stem from allegations made by retired Met Police officers.
The latest investigations will be in addition to 17 more announced earlier this year concerning the alleged suppression of evidence, investigations being hindered or stopped, and the covering up of offences "because of the involvement of members of Parliament and police officers".
Jennifer Izekor, Commissioner of the IPCC said: "Our investigators will now oversee these investigations and ensure they meet our robust standards."
A spokesperson for the watchdog told The Independent that "multiple" MPs were implicated in the allegations but that none could be named.
The development comes as questions remain over ongoing investigations linked to historical paedophile allegations.
An inquiry into alleged murders by prominent sex abusers was today said to be in crisis.
The Daily Mail reported that an internal investigation has been launched into Operation Midland after detectives found no evidence that establishment figures were responsible for killing three boys in the 1970s and 1980s.
The former Prime Minister Sir Edward Heath, who died in 2005, and the late Home Secretary Leon Brittan have also been named in connection with the probe.
An independent inquiry established by the Government to examine historical abuse opened earlier this year.
Its chairperson, Justice Lowell Goddard, vowed that it would travel from the "corridors of power" in Westminster to the poorest parts of the country to uncover the true scale of child sex crimes.
Here is the IPCC's full list of the new investigations:
1) Allegation that a prosecution against a government official who was in possession of indecent images of children was not pursued following instruction from senior officers and lawyers.
2) Allegation that an investigation into a paedophile ring in south-west London in the 1970s was shut down prematurely on instruction of senior or high-ranking officers.
3) Allegation that evidence, relating to child abuse at a youth club in 1980s and 1990s that involved politicians and council officers, went missing from a London police station.
4) Allegation that an MP was only charged with specimen charges for child sex offences and not more numerous or serious offences.
5) Allegation that paperwork and evidence relating to child sex offences involving an MP disappeared and the MP was released without charge
6) Allegation of a failure to investigate child sex offences involving an MP due to instructions from senior or high-ranking officers.
7) Allegations about attempts by Special Branch in the 1970s to interfere in an investigation that would have revealed an MP to be involved in child sex offences.
8) Allegations an investigation into a west London paedophile ring in the 1980s had evidence removed and was threatened with closure by senior officer if it uncovered evidence against VIPs.
9) Allegation that an MP was arrested and then released without charge on the instruction of senior officers following an investigation into a south London paedophile ring in the 1980s. Also alleges officers were threatened with breaking the Official Secrets Act if they spoke of the events.
10) Allegation that an investigation into child sex abuse in central London in the 1980s was halted when it became apparent that an MP was involved.
11) Allegation that an investigation into child sex offences committed by an MP was taken over by officers from Special Branch and then not progressed.
12) Allegation that an officer serving with the MPS was involved in a paedophile ring in north London and that evidence was covered up by Special Branch.
13) Allegation that intelligence was provided by a witness, during a separate investigation, indicating an MP was involved in child sex abuse and that this was not investigated. (Essex)
Additional reporting by PA
Register for free to continue reading
Registration is a free and easy way to support our truly independent journalism
By registering, you will also enjoy limited access to Premium articles, exclusive newsletters, commenting, and virtual events with our leading journalists
Already have an account? sign in
Register for free to continue reading
Registration is a free and easy way to support our truly independent journalism
By registering, you will also enjoy limited access to Premium articles, exclusive newsletters, commenting, and virtual events with our leading journalists
Already have an account? sign in