Woman found guilty of murder after suffocating father with multiple sclerosis using plastic bag
Claire Darbyshire claimed she killed her father as part of a failed suicide pact in September last year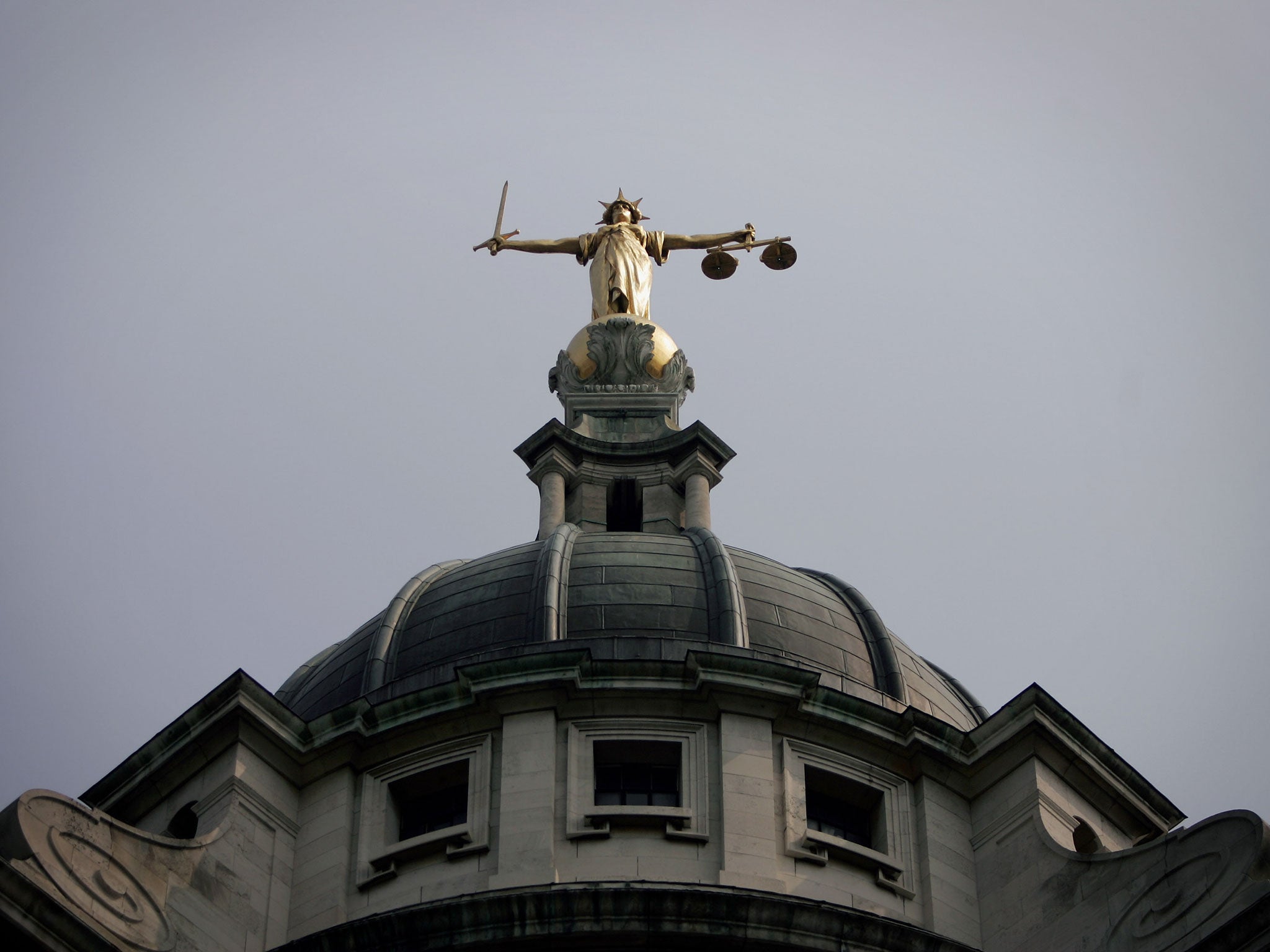 A woman who claimed she suffocated her 67-year-old father with a plastic bag because of his "intolerable" multiple sclerosis has been found guilty of murder.
Claire Darbyshire claimed she killed her father, Brian, at their home in Dagenham as part of a failed suicide pact on 2 September last year.
The 36-year-old, of Wykeham Green, Dagenham, was found the following evening wandering cliffs in Dover and told a National Trust worker she wanted to throw herself off.
She admitted killing her father but denied murder, saying she tried to kill herself after a planned overdose on 1 September failed.
But a jury at the Old Bailey found unanimously found her guilty of murder today following more than 11 hours of deliberations.
The court heard she was Mr Darbyshire's sole carer, looking after him following the death of his wife in 2008.
Jonathan Rees, speaking for the prosecution, told the jury that medical records showed Mr Darbyshire had episodes of "bad temper and aggression" but had not had suicidal thoughts or complained of pain to nurses.
"In essence, she asserts that they had come to this agreement because his life had become intolerable due to multiple sclerosis and she would have nothing to live for once her father had gone," Mr Rees said.
The widower had developed MS in 1995 and over the years his condition worsened so he became bedridden, with his daughter becoming his sole carer in 2014.
Darbyshire was born Christopher but changed her name to Claire by deed poll in 2008 and has lived as a woman for many years, Mr Rees said.
Her defence team said she was forced to spend five months on remand in a men's prison awaiting trial and had appeared visibly shaken and upset at HMP Belmarsh.
She and her father were said to have led a reclusive life but she volunteered a jewellery shop in Dagenham, where the owner told the court Darbyshire was getting "more and more stressed" and complained about having to look after her father.
His body was not discovered until 10 September, when a neighbour raised the alarm, and police found him in bed wearing a suit, with a teddy bear and various handwritten notes nearby.
"Dad couldn't go on any more being bedbound," Darbyshire had written.
"He asked me to help him end it. Now I have to end it too as my action is claimed as a crime.
"If it was an animal then you would stop its suffering, but when it comes to a member of your own species you want to prolong the suffering as long as possible.
"We have the cheek to call ourselves civilised. Don't waste your time looking for me. My phone call to the district nurse was my last action."
In another note, she described her father as a "good", "selfless" and "wonderful" man, adding: "He did not deserve to get ill. He was such a great dad."
Following her arrest, Darbyshire told police that she had planned to hand herself in the next day and a signed account was found among her belongings.
In a prepared statement to police, she said her father had "got to the stage where he couldn't stand the misery of his life and the indignity of it any more".
Paul Keleher QC, a lawyer for the defence, argued that her actions amounted to assisting a suicide rather than committing an unlawful killing.
Additional reporting by PA