Have a grieving mother and an ex-police officer solved the eight-year murder mystery of Claudia Lawrence?
Karen Edwards and ex-detective Steve Fulcher think convicted double murderer Christopher Halliwell may be linked to the disappearance of missing chef Claudia Lawrence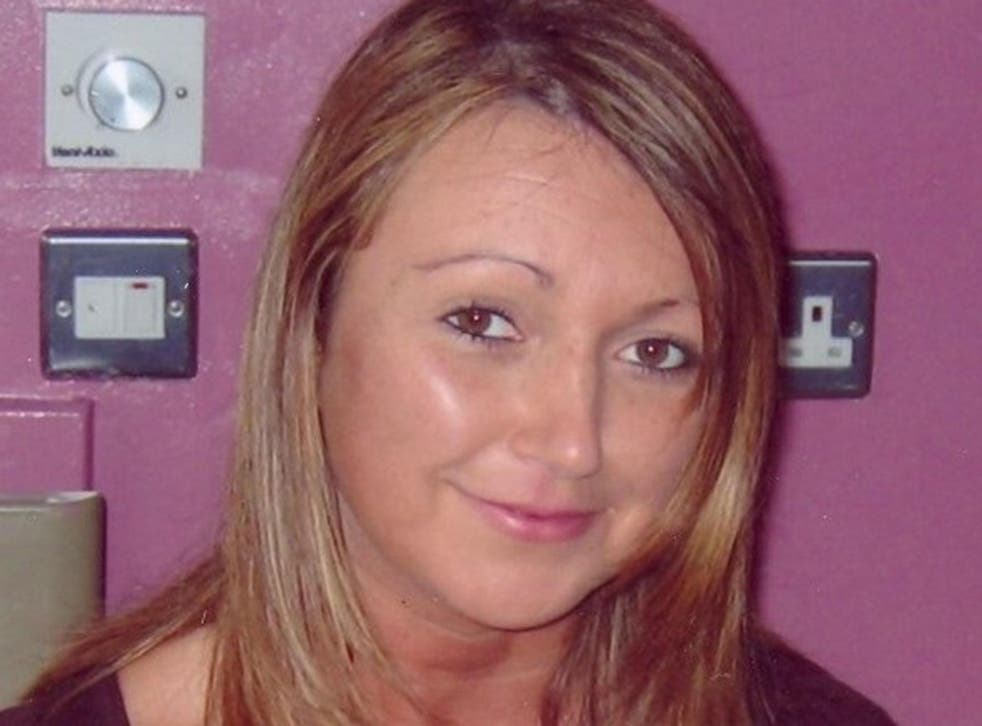 Two mothers, united in heartbreak, met this week amid the domestic comfort of an ordinary suburban home.
Behind that emotional first hug between Karen Edwards and Joan Lawrence lay a story not just of despair, but also of a mystery worthy of the darkest thriller.
It began on the afternoon of March 18 2009, when Joan's daughter Claudia Lawrence was last seen, returning to her home in the Heworth area of York after a shift working as a chef at York University's Goodricke College.
The alarm was raised early the next morning when Claudia failed to turn up for her next work shift.
As they looked into the disappearance of the missing 35-year-old, detectives soon came to the view she was not quite the shy, straightforward character some had thought.
They came to suspect that her "complex" private life had involved at least one affair with a married man.
As they delved further, they accused Claudia's suspected ex-lovers of lying, and warned any secret boyfriends to come forward before they were arrested.
It was said that almost every male regular of one York pub was questioned as to whether they had ever had a fling with her.
Yet Claudia remained missing. Despite years of investigation, despite a case review that began in 2013, despite even the arrest and release of six men, four of them detained on suspicion of murder, no charges were bought against anyone.
Instead, in March 2016, Detective Superintendent Dai Malyn, the head of North Yorkshire Police's Major Crime Unit, the man leading the Claudia Lawrence review, issued an extraordinary public statement.
"I am sure," he said, "That there are some people who know, or who have very strong suspicions about, what happened. They have either refused to come forward, or have been economic with the truth.
"The investigation has ultimately been compromised by the reluctance of some, and refusal of others, to co-operate with police enquiries."
A "wall of silence", it seemed, had allowed Claudia Lawrence's killer to escape justice.
But six months later, in September 2016, at a distance of some 200 miles from York, came a fresh development.
At Bristol Crown Court taxi driver Christopher Halliwell, 52, was sentenced to life for the sexually motivated murder of Karen Edwards's daughter Becky Godden, 20, who had last been seen alive in Swindon town centre in January 2003.
Halliwell was already serving a life sentence for the murder of Sian O'Callaghan, 22, who had disappeared from Swindon in 2011.
Now, it was revealed that in the mid-1980s, while in jail for another offence, Halliwell had asked a fellow prisoner how many women one needed to murder before they could be classed as a serial killer.
"He talked candidly in 1985 about wanting to be a serial killer," said Det Supt Sean Memory of Wiltshire Police. "I believe that's a distinct possibility. There must be other victims out there."
So had Joan's daughter Claudia Lawrence been another of Halliwell's victims? And how many other victims were there?
It would probably be an understatement to describe convicted doubler murderer Christopher Halliwell as a sinister.
He laughed when the jury found him guilty of Becky Godden's murder. Described as "self-centred and domineering" by the trial judge, he had insisted on representing himself in court.
And the veteran cop who first got him to confess reviled him as "an evil and depraved violator of women".
Former detective superintendent Steve Fulcher had, in the eyes of many, sacrificed his career to bring Halliwell to justice and to find the bodies of Becky Godden and Sian O'Callaghan.
Tasked with investigating Sian's disappearance, he had Halliwell arrested soon after she disappeared.
But instead of having the suspect taken to the station, Fulcher ordered that Halliwell be driven to Barbury Castle, an Iron Age hill fort, near where the detective thought Sian might have been taken.
She had been missing for only six days. There was a chance she was still alive.
Trusting a gut instinct born of 28 years' experience in the force, the detective decided it was time for an old-fashioned chat rather than the formality of the station.
It worked. Halliwell cracked and led Fulcher down an isolated lane to Sian's body.
Then, as he smoked a cigarette at the scene, the killer asked Fulcher: "Do you want another one?"
He directed the detective to the field in Gloucestershire where he had buried Becky Godden in a shallow grave in 2003.
At first, they nominated Fulcher for a Queen's Police Medal.
Then they pulled him up on his failure to adhere to strict police procedure. Fulcher had neglected to caution Halliwell in the correct manner or to have him questioned in the presence of a lawyer, reasoning that the urgent need to try to save a Sian's life outweighed the suspect's legal rights.
But, in January 2012 the confessions he had extracted were ruled inadmissible as evidence, and in 2014 the Independent Police Complaints Commission found Fulcher guilty of gross misconduct.
Months later he resigned from Wiltshire Police, considering himself to have been rendered "unemployable in the UK".
Halliwell was convicted of Sian's murder in October 2012, but it took until September 2016 before he could be jailed for killing Becky.
Fulcher has never wavered in his belief that he did the right thing, and that Halliwell was indeed a serial killer.
And in both beliefs he is backed by one of his staunchest supporters: Karen Edwards, Becky Godden's mother.
It was Ms Edwards's conviction that Christopher Halliwell is a serial killer that led to this week's meeting with Joan, the 72-year-old mother of Claudia Lawrence.
After Becky went missing in 2003, Ms Edwards, now 56, turned herself into something of an amateur sleuth.
Her relentless pursuit of the truth – fuelled partly by frustration at Halliwell's confession being ruled inadmissible – led her to examine every possible detail of the killer's life and possible victims.
And now Ms Edwards has revealed she has found a witness who claims to have seen Halliwell talking to Claudia shortly before she disappeared.
She told the Mirror, which photographed her meeting with Joan Lawrence: "This witness said he saw Halliwell talking to Claudia through a taxi window.
"Claudia was asking if he had change so she could ring her dad from a call box."
Swindon may be more than 200 miles from York, but Ms Edwards said the witness statement is strengthened by her earlier discovery that Halliwell had links with the north of England.
In September 2016, in the immediate aftermath of Halliwell being convicted of killing her daughter, Ms Edwards told the Mail on Sunday: "His father lived in Huddersfield [an hour's drive from York] – and the description of Claudia's [alleged] murderer is identical to [Christopher Halliwell]: a left-handed smoker, 5ft 8-10in, with slightly receding hair and a skinny build."
Moreover, said Ms Edwards, Halliwell had once been a groundworker in the North: "I know somebody who worked with him on the same building site. He would go and have a pint with the lads and then disappear."
And then there was an eerie coincidence concerning the dates on which Claudia Lawrence and Sian O'Callaghan had gone missing.
Sian was killed by Halliwell after she left a club and got into his taxi on the night of 18 March, 2011.
Exactly two years earlier Claudia Lawrence had gone missing on the night of 18 March, 2009.
"Serial killers are usually triggered by dates," said Ms Edwards. "That [March 18] was the day that Halliwell broke up with one of his partners.
"I believe he has been up and down the country murdering young women."
Ms Edwards has now told a "flabbergasted and bewildered" Joan Lawrence – who has previously spoken of believing her daughter might still be alive – that she is convinced Halliwell had up to eight victims.
"He was a beast on the prowl," said Ms Edwards. "I feel he is responsible for a lot of missing women and possibly men. This is not just Claudia. This is lots of others too."
Ms Edwards was backed by Mr Fulcher, who told the Mirror that Claudia's disappearance could fit in with Halliwell's known modus operandi of abducting women walking alone late at night or in the early morning.
"There are correlations between Halliwell's offending pattern and the disappearance of Claudia Lawrence," said Mr Fulcher. "There is a potential witness that came forward claiming that he had spotted Claudia in physical company with Christopher Halliwell.
"Christopher Halliwell has a clear history of murdering women."
UK news in pictures

Show all 50
So has the instinct of a world weary ex-cop and the tenacity of a grieving mother led them to vital clues that were overlooked by officialdom?
Or has Mr Fulcher taken his theorising too far?
In trying to make sense of her daughter's death, might Ms Edwards have seen patterns in mere coincidences and trusted evidence that was perhaps not as solid as she wanted to believe?
Reading the police statements issued in response to the latest disclosures, it does seem possible to detect a hint of official exasperation, albeit directed mainly towards ex-cop Mr Fulcher.
"It is important to stress," read the official Wiltshire Police statement, "That we would not encourage unhelpful speculation, as this may cause distress to families involved who are desperate to have news of their loved ones."
From North Yorkshire, came the personal statement of Dai Malyn, the detective superintendent who led the Claudia Lawrence review:
"I fully understand why Claudia Lawrence's mum Joan has had her expectations and anxieties raised by recent media interviews given by Steve Fulcher.
"During a recent personal visit along with a family liaison officer, I reassured Mrs Lawrence that we assess the links to be speculative at best, and that there remains no known link between Halliwell and Claudia.
"North Yorkshire and Wiltshire were in touch in 2009, and also during the recent review. Detectives from our incident room have reviewed all the information provided by Wiltshire Police and worked in their incident room.
"Our findings and the information we have gathered [leads] us to be satisfied as far as possible that Halliwell is not a suspect in her daughter's disappearance.
"Of course, we will continue to review any information provided about the Claudia Lawrence case."
It would be hard to dismiss such statements as simply official complacency, and harder still to suggest the police never really bothered trying.
By March 2016 up to 20 detectives and police staff had been working full-time on the Claudia Lawrence review for two and a half years.
By that time the review and original investigation had taken statements from 1,215 people. More than 6,500 names had been entered into a database and forensic examinations had been conducted on 64 sites.
But it is also true that in his March 2016 statement, Mr Malyn had not been completely categoric.
Though he accused local people of keeping silent and said he strongly believed the person – or persons – responsible for Claudia Lawrence's disappearance had been well-known to her, Mr Malyn also admitted: "We can't rule out that a complete stranger to Claudia was involved and is unknown to the investigation team, her friends and family."
Other statements and incidents might also be open to interpretation – perhaps none more so than the discovery made in 2014.
In May of that year a pair of brown New Look boots were found floating in a pond two miles from the Wiltshire village of Ramsbury, 12 miles from Swindon.
They belonged to Halliwell's victim Sian O'Callaghan.
Police called in divers and cadaver dogs. They drained and sieved thousands of litres of water from the 8-foot-deep pond, and searched the thick woodland nearby.
Buried two inches deep in the wood, they found more than 60 items of women's clothing.
Sean Memory, by then leading the investigation into the death of Becky Godden, was asked to comment on the discovery of so many women's clothes buried 100 yards from the pond where the boots of one of Halliwell's victims had been found.
"It may genuinely have no significance at all," he insisted. "There may be a really innocent explanation and someone may have fly-tipped it."
"But," the detective admitted, "It does seem a very strange location to be burying clothes, given what else we have found here. Someone has made some effort to hide it."
Was this, some wondered, Halliwell's secret trophy pile, or a hidden dumping ground for the clothes of his many victims?
The discovery led Mr Fulcher to suggest publicly: "Halliwell might have been far more prolific than even I had feared".
Ms Edwards, convinced Halliwell might be connected to Claudia Lawrence's disappearance, has now said: "It wouldn't surprise me if he had another trophy store buried in the North somewhere."
So far, though, the only person who could say for certain whether there is any truth in such a suggestion is in a prison cell.
Christopher Halliwell was given a whole-life sentence for Becky Godden's murder. He is likely to die in jail.
And for now, the man who asked about how to become a serial killer in 1985 appears to be done with having informal chats with detectives.