Clement Freud: From national treasure to 'paedophile MP'
Former MP famed for his contributions to Just a Minute has been accused of abusing two girls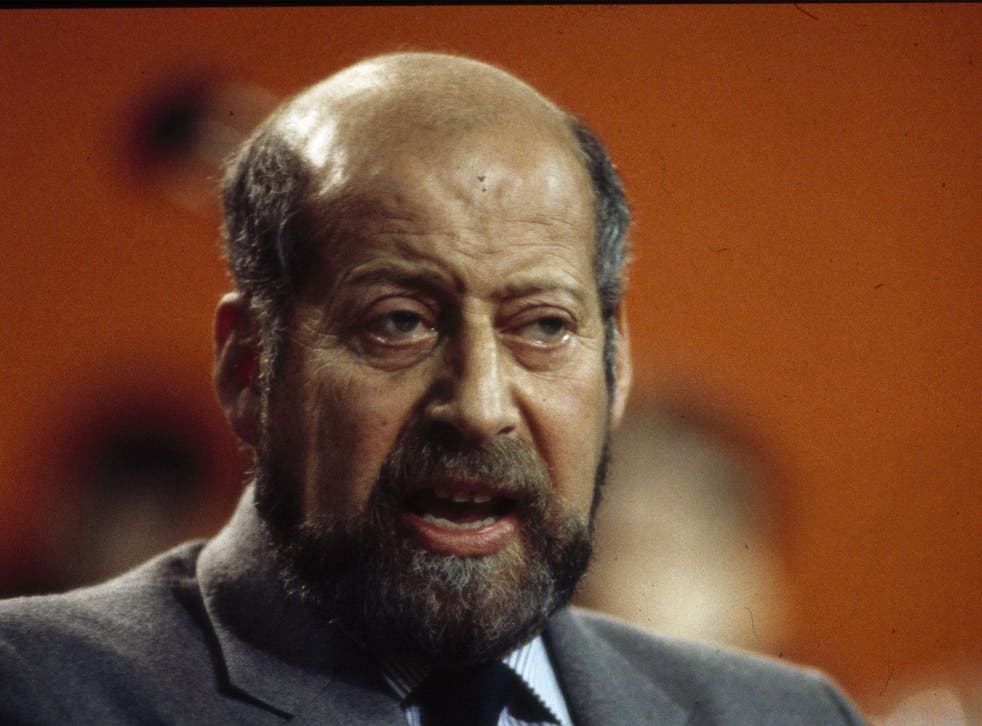 When he died, the obituaries mourned the passing of a "national treasure."
History, though, will record a far darker verdict on Sir Clement Freud, MP, broadcaster, wit and, it now transpires, suspected paedophile.
Now, possibly coincidental but deeply sinister connections are being noticed about the man who combined popularity on Radio 4's Just a Minute with the gravitas gained from 14 years' service as a Liberal MP.
Liberal politician Alan Beith's unwitting, innocent reminiscences, made at the time of Freud's death in 2009, about sharing an office in 1973 with Clement Freud and Cyril Smith, cease to be about "learning the different ways in which these two celebrities worked to help their constituents."
Now they place two celebrity paedophiles together and potentially in cahoots.
Freud's talk of giving the then unknown, now convicted sex offender Rolf Harris his first break, when running the Royal Court Theatre Club in London's Sloane Square, are no longer just the showbusiness anecdotes of the distinguished grandson of the 'father of psychoanalysis' Sigmund Freud.
And how, now, are we to view what the obituarists praised as Freud's "loyalty" in standing by his friend Jeremy Thorpe when the Liberal leader faced claims he had sought to have his former gay lover Norman Scott killed? When the scandal first broke in 1976, Freud was the only Liberal MP to urge Thorpe to remain as party leader. When downfall became inevitable, it was Freud who helped Thorpe compose his letter of resignation.
And the speculation about what occurred between Freud and Thorpe, Harris, and Cyril Smith will not even be the most fevered.
That unwanted distinction will fall to the possibility – which police are now being urged to investigate - that Freud might somehow have played a role in the disappearance of Madeleine McCann. Freud had a villa in Praia da Luz, the Portugese resort where the three-year-old went missing in 2007.
After the disappearance, he took it upon himself to befriend Madeleine's parents, who are now reportedly, and understandably "horrified" to learn that the man they considered "warm, funny and instantly likeable" was allegedly a paedophile.
Even when so many former celebrities have been accused of sexual offences that the words "disgraced 70s entertainer" have become almost the punchline to a grim joke, the allegations about Freud still have the power to shock.
This wasn't just some undemanding 1970s light entertainment act like Harris.
This was the man who fled 1933 Nazi Berlin to spend a childhood in Hampstead and British private schools, who despite his German birth became more quintessentially English than the English.
When Freud died it was as a member of the British Establishment, his national treasure status seemingly assured by the lugubrious wit he had displayed during four decades as a stalwart on Radio 4's much-loved panel game Just a Minute.
His funeral was attended by the rock star Bono, by celebrity comedian Stephen Fry, by the politicians George Osborne and David Steel.
The then Prime Minister Gordon Brown read the lesson and told the distinguished guests: "I was proud to have known him."
The most haunting ironies, though, came in the tributes that acknowledged his (known) flaws and politely repackaged them as virtues.
The Independent's obituary cited the former Just a Minute producer Norman Brett's 2001 remark: "I found he had a capacity to be more directly rude to people than anyone I had encountered. He has a very rare and enviable human quality: he doesn't care if people dislike him. What I find admirable is that he does not pretend to be other than he is."
Now, it seems, he pretended all too well.
Hiding in plain sight probably comes easily when you have – seemingly effortlessly – acquired glamour, power and prestige.
The Madeleine McCann case

Show all 25
If he began as a refugee from fascism, it was as distinguished one, bearing the already prestigious name Freud.
His wartime service as a staff officer was of a kind that would allow him, decades later, to tell a Tory MP accusing him of weakness over the Falklands War: "I don't think that you worked directly and personally under Field Marshal, Viscount Montgomery of Alamein. During the Second World War. I did."
His postwar training as an apprentice chef at London's Dorchester Hotel would later help him burnish his credentials as a polymath. He became an award-winning food and drink writer and, arguably, one of the country's first celebrity chefs.
As a young man, he became the manager of the five-star Martinez Hotel in Cannes. He returned to London and started running the Royal Court Theatre Club.
Like his older brother, the artist Lucian, with whom he had a near lifelong feud, he became a Soho 'character'.
In 2009, when it could safely be seen as affectionate, Stephen Fry spoke of Clement Freud's raffishness, his "air of disreputability", of how he was "a real Soho figure – he knew all the girls of easy virtue, he knew the pimps, the racetrack tipsters".
The air of insouciant raffishness was only enhanced by the manner in which he was elected Liberal MP in the Isle of Ely by-election of 1973.
The seat seemed so safely Tory it had been occupied by the late Sir Harry Legge-Bourke, chairman of the 1922 Committee. Offered odds of 33-1, Freud bet £1,000 on himself to win.
"Ladbrokes," he recalled triumphantly, "Paid for me to have rather more secretarial and research staff than other MPs, which helped to keep me in for five parliaments."
The increases in his majority were also assisted by his constituents knowing their MP was a celebrity. He first gained significant public recognition through a 1960s dog food advert – TV viewers were fascinated by how Freud's hangdog expression matched that of his co-star Henry the basset hound.
He was on the first pilot episode of Just A Minute in 1967, and remained a regular panellist until his death.
By then, Freud was the senior member of what was commonly viewed as a very distinguished dynasty. His son Matthew is the head of one Britain's most powerful PR firms and the former husband of Rupert Murdoch's daughter Elisabeth. His nieces are the fashion designer Bella Freud and the writer Esther Freud.
Clement's daughter, Emma, is a highly regarded broadcaster and the partner of Richard Curtis, the Four Weddings and a Funeral screenwriter.
And so, the alleged paedophile who remained unchallenged and feted in life, bequeathes one more injustice in death.
It will be left to the blameless, younger generation to witness the fury caused by what he is said to have done.
As one of the victims who told their story in the ITV documentary exposing Freud observed: "His family will now, unfortunately, reap the rage and revenge of those he destroyed and their much needed justice for his many heinous – still untold – actions."
Register for free to continue reading
Registration is a free and easy way to support our truly independent journalism
By registering, you will also enjoy limited access to Premium articles, exclusive newsletters, commenting, and virtual events with our leading journalists
Already have an account? sign in