Cliff Richard to face no charges over sexual abuse allegations, CPS says
'We have decided that there is insufficient evidence to prosecute'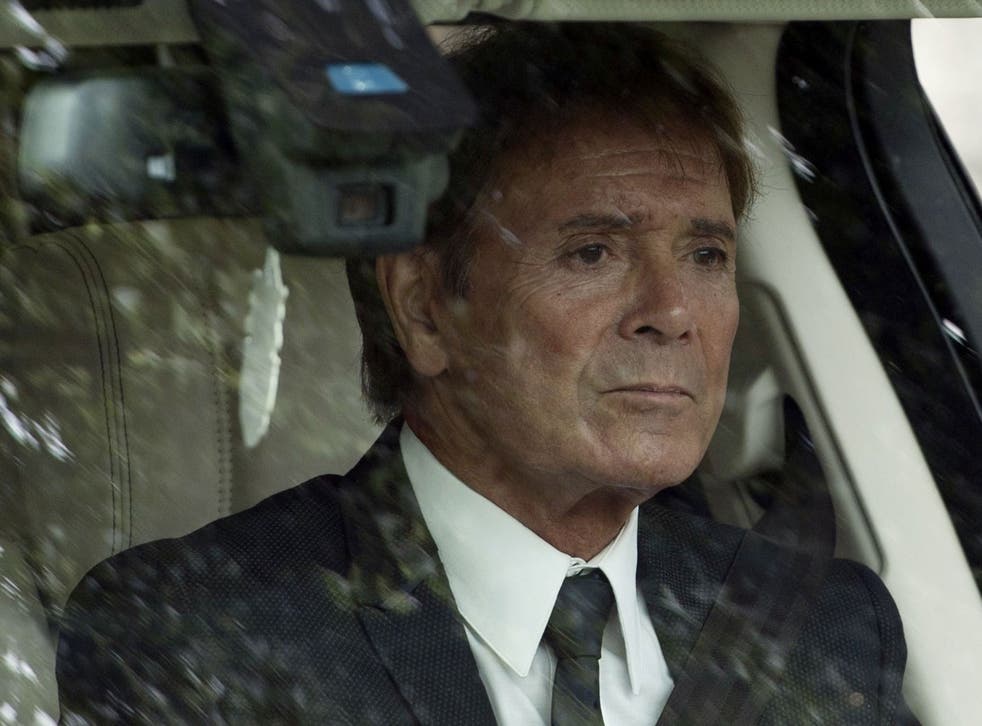 Sir Cliff Richard will face no further action over allegations of historical sexual abuse after a South Yorkshire Police investigation found there was "insufficient evidence to prosecute".
It is almost two years since the 75-year-old singer's home was raided by police, and the force sent its "full file" of evidence to the Crown Prosecution service in mid-May.
But after reviewing the file, the CPS has decided to take no further action against Sir Cliff over allegations that he groped young boys.
In a statement, the CPS's Martin Goldman said the service had "carefully reviewed evidence relating to claims of non-recent sexual offences dating between 1958 and 1983 made by four men".
"We have decided that there is insufficient evidence to prosecute."
Sir Cliff has now spoken publicly for the first time on the investigation, saying he was "obviously thrilled" by the CPS's decision.
He said: "After almost two years under police investigation I learnt today that they have finally closed their enquiries.
"I have always maintained my innocence and co-operated fully with the investigation, and cannot understand why it has taken so long to get to this point.
"Nevertheless, I am obviously thrilled that the vile accusations and the resulting investigation have finally been brought to a close.
"Ever since the highly publicised and BBC-filmed raid on my home I have chosen not to speak publicly. Even though I was under pressure to 'speak out', other than to state my innocence, which was easy for me to do as I have never molested anyone in my life, I chose to remain silent."
Mr Goldman said the CPS worked with police to "minimise the time needed to reach a decision".
The Police and Crime Commissioner for Thames Valley, Antony Stansfield, had said Sir Cliff was left in the dark over abuse claims for an "unacceptable" period of time.
During the investigation, Sir Cliff volunteered to be interviewed twice by police, the first time after a man came forward to claim he had been groped by the singer at a Christian rally in 1985.
It draws to a close a difficult period for the singer, which began very publicly with the police raid on his £3m home in August 2014.
South Yorkshire Police was later criticised by the Home Affairs Select Committee for tipping off a reporter about the timing of the raid, which ended up being shown in dramatic helicopter footage on the BBC.
The MPs said nobody should have to watch their home being raided live on TV, and that the singer was owed an apology.
In its statement today, the force said it "apologised wholeheartedly for the additional anxiety caused by our initial handling of the media interest in this case".
It added: "Following an initial allegation received by the force in April 2014, South Yorkshire detectives have explored and gathered all information available and carried out a thorough and detailed investigation, which has covered the UK and abroad.
Cliff Richard: Life in pictures

Show all 22
"The investigation, which has spanned two years, is estimated to have cost in the region of £800,000, including staffing costs.
"After careful consideration of the evidence provided to them, the CPS has concluded that no further action should be taken against the man due to there being insufficient evidence to prosecute.
"A further five allegations considered by the investigation team did not meet the threshold for referral to CPS for a charging decision.
"South Yorkshire Police accept the decision of the CPS in this case and all those involved have been informed."
Register for free to continue reading
Registration is a free and easy way to support our truly independent journalism
By registering, you will also enjoy limited access to Premium articles, exclusive newsletters, commenting, and virtual events with our leading journalists
Already have an account? sign in
Register for free to continue reading
Registration is a free and easy way to support our truly independent journalism
By registering, you will also enjoy limited access to Premium articles, exclusive newsletters, commenting, and virtual events with our leading journalists
Already have an account? sign in