Colin Pitchfork: Double child killer released from prison
He raped and strangled two schoolgirls in 1980s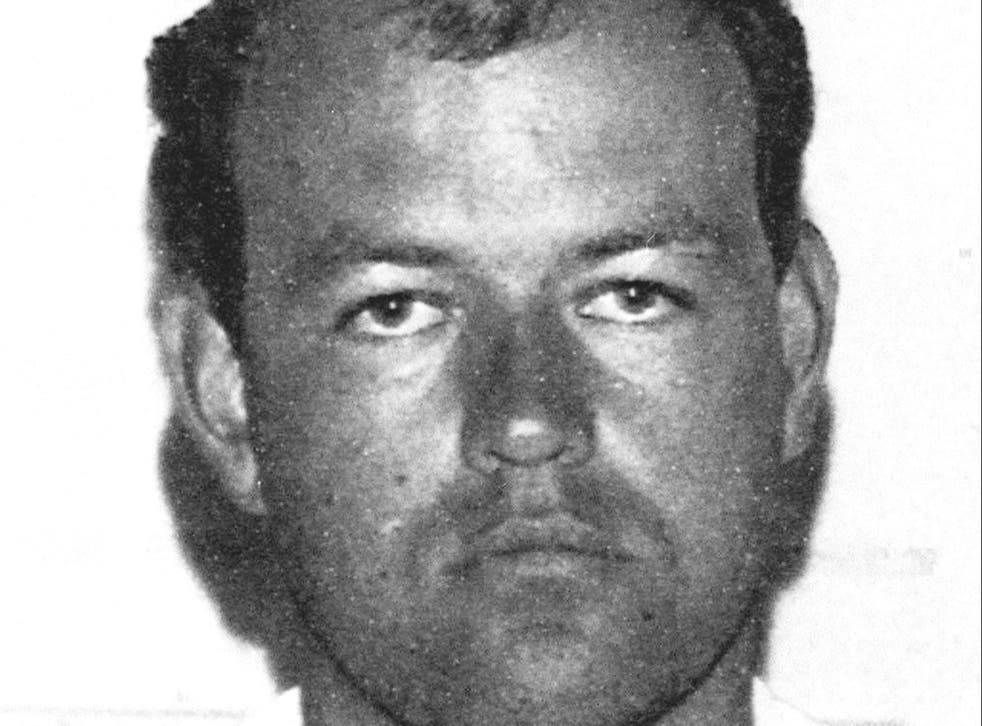 Double child killer Colin Pitchfork has been released from prison
The 61-year-old walked free on Wednesday morning after a government bid to keep him behind bars was rejected by the parole board.
He was jailed for life after raping and strangling Lynda Mann and Dawn Ashworth - both just 15 - in Leicestershire in 1983 and 1986.
He became the first man convicted of murder on the basis of DNA evidence in 1988 as he admitted two murders, two rapes, two indecent assaults and conspiracy to pervert the course of justice.
Reacting to news of his release, Barbara Ashworth, mother of Dawn, said she had known it was happening – "but I don't think he should be breathing the same air as us".
The 75-year-old said: "Life should have meant life in his case, because he said he was guilty of the offences, the murders of both the girls…
"They did say that if it had been done today he wouldn't have been let out. But that doesn't excuse anything. I don't have my daughter back or any of the hopes and dreams that she had in her life.
"She was my only daughter and you live your life through them and their future - but that was taken away."
Pitchfork was moved to the open Leyhill Prison, in Gloucestershire three years ago ahead of being released back into the community.
But in a clear indication of the threat he still poses, Pitchfork – a one-time baker who is said to be in good health – will now be subject to some of the strictest licence conditions ever set.
He will wear an electronic tag so he can be monitored at all times, banned from going near the relatives of his victims and face restrictions on using the internet by himself.
His crimes remain among the most shocking in recent memory with both his victims dumped secluded footpaths in Leicestershire.
He raped and strangled Lynda in Narborough after dropping his wife off at an evening class and while his baby son slept in the back of his car. Three years later he raped and murdered Dawn in an almost identical attack in nearby Enderby.
He was eventually caught following the world's first mass screening for DNA with 5,000 men in three villages asked to volunteer blood or saliva samples in a bid to track down the killer.
Although no match was made, a bakery colleague of Pitchfork was later overheard boasting about how he had been promised £200 to pose as Pitchfork and give a sample.
The conversation was reported to the police and Pitchfork was later arrested.
He admitted two counts of murder, two counts of rape, two of indecent assault and one of conspiracy to pervert the course of justice.
A Ministry of Justice spokesman said: "Our heartfelt sympathies remain with the families of Lynda Mann and Dawn Ashworth following the independent Parole Board's decision to release Colin Pitchfork.
"Public safety is our top priority, which is why he is subject to some of the strictest licence conditions ever set and will remain under supervision for the rest of his life.
"If he breaches these conditions, he faces an immediate return to prison."
Register for free to continue reading
Registration is a free and easy way to support our truly independent journalism
By registering, you will also enjoy limited access to Premium articles, exclusive newsletters, commenting, and virtual events with our leading journalists
Already have an account? sign in
Register for free to continue reading
Registration is a free and easy way to support our truly independent journalism
By registering, you will also enjoy limited access to Premium articles, exclusive newsletters, commenting, and virtual events with our leading journalists
Already have an account? sign in