Concern hub: New Metropolitan Police gang database sparks privacy and profiling fears
Exclusive: Previous database failed to distinguish between victims and perpetrators of gang-related crime, Information Commissioner's Office found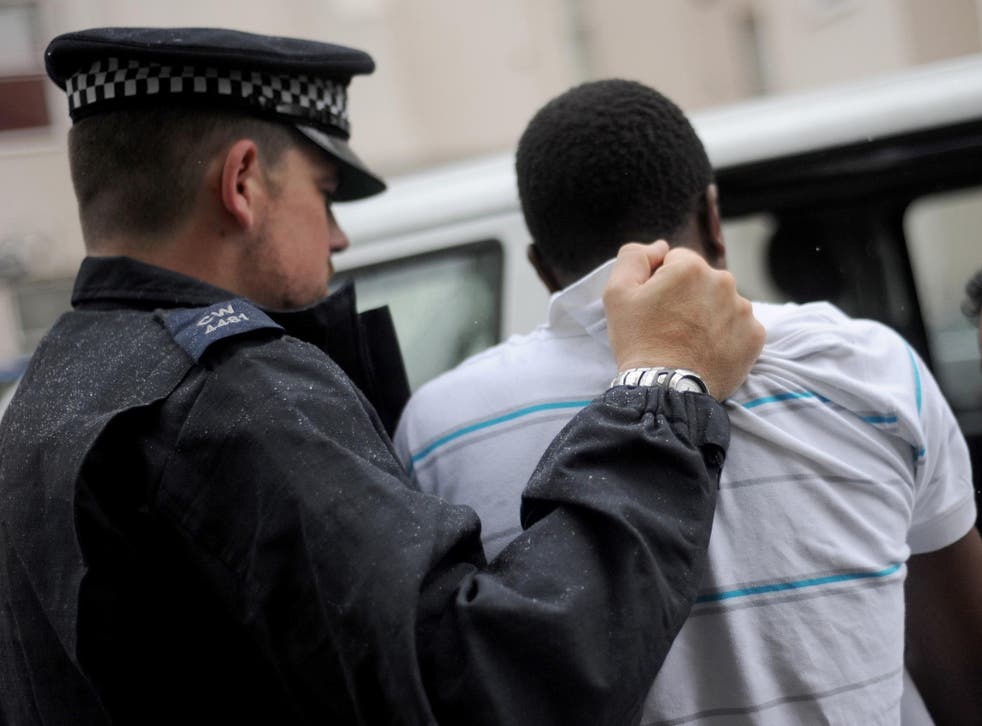 Fears over privacy and racial profiling have been raised by secret Metropolitan Police plans to unveil a new criminal database similar to the so-called Gangs Matrix, which saw the force censured over discrimination against black people.
Known as the "Concern Hub", the project is designed to document individuals considered vulnerable to becoming involved in the murderous world of London gangs. It is being kept under tight wraps by the force after its predecessor was deemed potentially discriminatory by a review for the city's mayor which revealed four out of five people on it were black.
In a statement, the Met Police told The Independent that it is planning to officially launch the Concern Hub next month and said it would be led by Chief Inspector Andy Briers.
A spokesperson said: "It is being developed in collaboration with local authorities across London in order to identify those at risk at the earliest possible opportunity.
UK news in pictures

Show all 50
"The project, which will be launched in southeast London in April, aims to safeguard young people at significant risk of becoming involved in violence, drugs, or gang activity."
The Met said that the scheme is in its early stages and a pilot project is already operating in Lewisham.
It confirmed that information gathered by the Concern Hub would be shared with other agencies.
It also declined to say how many people have already been identified by the Concern Hub – stating that more information about the project would be published after the official launch.
Human rights groups have voiced concerns that the Concern Hub could violate data protection laws.
Oliver Feeley-Sprague, Amnesty International's UK security and policing programme director, said: "Any police database being developed must comply with human rights standards and conform to data protection laws and needs to be far more than a rebrand of the deeply problematic Gangs Matrix.
"We share concerns set out in recent reviews over the inclusion of many vulnerable people who are themselves victims of gang violence.
"As a result, people listed on a database can find themselves on the receiving end of excessive police enforcement, with serious negative consequences.
"Any approach that refocuses efforts on safeguarding vulnerable young people from harm is to be welcomed."
However, Metropolitan Police Detective Superintendent Craig Turner insisted the Concern Hub would not repeat the same mistakes that were made with the Gangs Matrix.
"Across the board lessons have been learned," he said. "Processes will be in place to protect private data.
"Obviously, a number of individuals will be identified that are gang nominals – but they will have the relevant protection going forward.
"We're really positive about this. It's great partnership working, great for stakeholders and [offers] real positive opportunities for young people as well."
In November last year, the UK's data protection watchdog found that the Metropolitan Police's Gangs Matrix had seriously breached data protection laws, potentially causing "damage and distress" to the disproportionate number of black men on it.
The Information Commissioner's Office (ICO) concluded the police's database, which was set up in the wake of the 2011 London riots, failed to distinguish between the approach to victims of gang-related crime and perpetrators, leading to confusion among officers.
Support free-thinking journalism and attend Independent events
The ICO also revealed some London boroughs were using additional informal lists of people who had been removed from the Gangs Matrix, meaning police continued to monitor people that intelligence indicated were not gang members.
It found that the force was sharing the information with other bodies, such as local councils, housing associations and education authorities, without providing sufficient guidance on how it should be used.
The ICO said it individuals listed on the database could find themselves denied services and as well as suffering other adverse consequences.
Register for free to continue reading
Registration is a free and easy way to support our truly independent journalism
By registering, you will also enjoy limited access to Premium articles, exclusive newsletters, commenting, and virtual events with our leading journalists
Already have an account? sign in