Conditions at Pentonville Prison so bad that staff can't be bothered to mop up blood stains, report finds
The notorious prison has housed a number of high profile inmates, including Oscar Wilde, George Michael and Boy George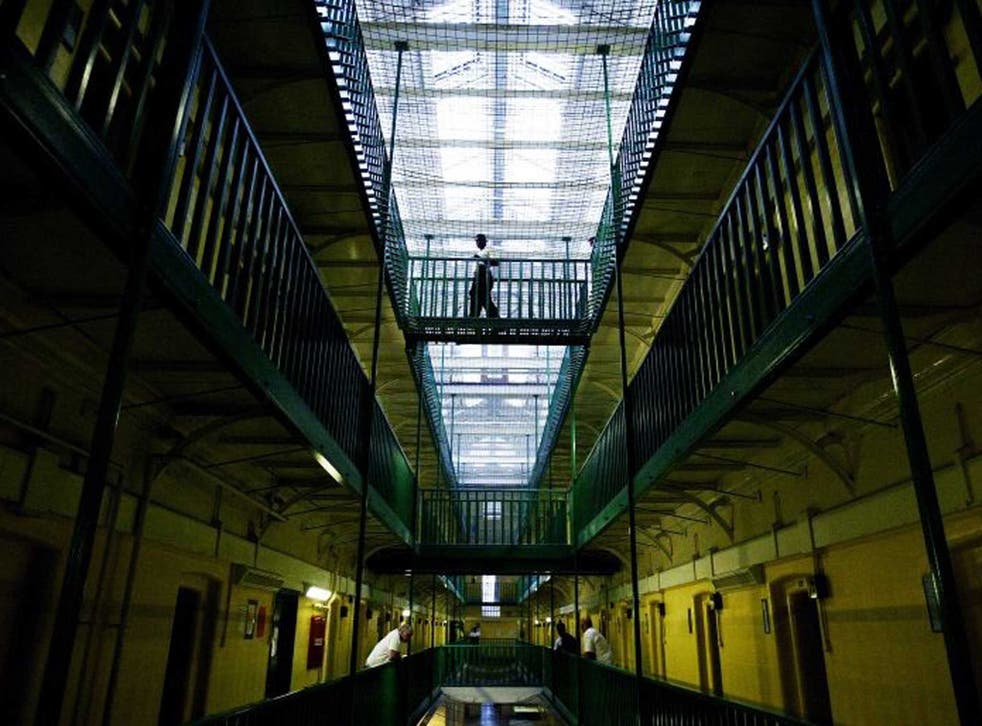 Conditions at Pentonville Prison have been criticised in a damning reports cataloguing blood stained cells, habitual violence and prisoners claiming to have easy access to drugs.
The report, which was released today, says that inspectors raised concerns with staff about blood stains on cells and beds during an official visit this year, but nothing was done to remove them.
Nick Hardwick, the Chief Inspector of Prisons, said Pentonville is suffering from a "failure of management and leadership."
Other findings in the 120 page report included filthy lavatories, piles of rubbish on the ground, severe staff shortages and a prisoners' shower unit being used as a smoking room.
The prison, designed to hold 900 inmates, is holding more than 1,300 prisoners in cramped conditions.
Violent assaults take place at a rate of one attack a day and levels of violence had doubled since their last visit two years ago.
Too few prisoners were made to undergo drugs tests and when they did, the tests often proved positive.
Pentonville was established in 1842. Notable former inmates have included Oscar Wilde, Pete Doherty and George Michael.
In recent times, the prison has gained notoriety for alleged poor conditions. In February of last year, Mr Hardwick said that unless major change takes place at the site, it will not have a "viable future."
Responding to the report on behalf of the Ministry of Justice, the Chief Executive Officer of National Offender Management Service, Michael Spurr, said: "Pentonville is a Victorian prison which manages a complex and demanding population. When Inspectors visited in February, the prison was going through a particularly difficult time.
"They were operating below staffing complement, performance had slipped and standards of cleanliness were unacceptable.
"Since the inspection a robust recovery plan has been put in place. The prison has an able Governor; the management team has been strengthened; staffing numbers have increased; there has been a crack down on the illicit use of drugs and cleanliness has markedly improved.
"I visited the prison on Friday to review the progress. The prison was ordered, more stable and much cleaner than previously. The physical conditions remain challenging but we are committed to further developing the regime for prisoners and I am confident that when inspectors return next year they will find a much improved prison."
Register for free to continue reading
Registration is a free and easy way to support our truly independent journalism
By registering, you will also enjoy limited access to Premium articles, exclusive newsletters, commenting, and virtual events with our leading journalists
Already have an account? sign in
Register for free to continue reading
Registration is a free and easy way to support our truly independent journalism
By registering, you will also enjoy limited access to Premium articles, exclusive newsletters, commenting, and virtual events with our leading journalists
Already have an account? sign in