Controversial Belgian 'anti-ageing' doctor Thierry Hertoghe gives evidence at poisoning trial
Self-described "super-expert" defends his methods in court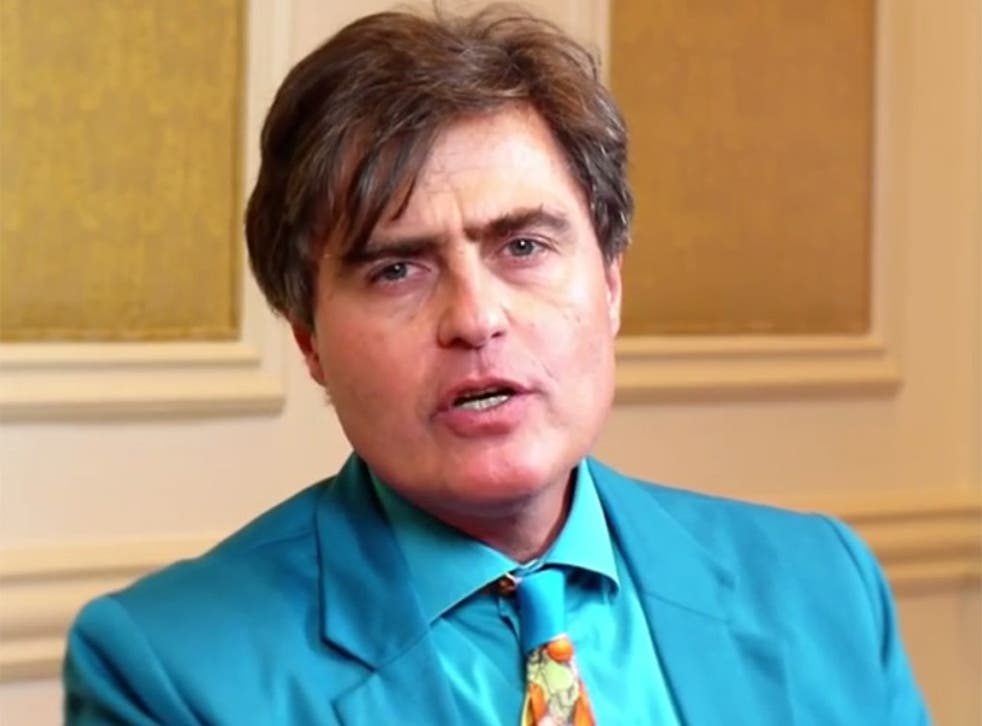 A Belgian doctor treating a British teenager whose mother is accused of poisoning her with hormones he prescribed defended his methods as "safe" today, and said Britain has a "national problem" with the alternative therapies he offers.
Dr Thierry Hertoghe, a hormone and anti-ageing specialist based in Brussels, described himself as a "super-expert" in his field and said that Mary Kidson had come to him in 2012 after failing to find answers in Britain for alleged problems suffered by her daughter, including late-onset puberty.
Ms Kidson, 55, is accused of plying her daughter with what prosecutors say were toxic levels of three hormones prescribed under the supervision of Dr Hertoghe. She had allegedly toured NHS doctors seeking a diagnosis of conditions which British doctors insisted the teenager did not have.
Dr Hertoghe told Worcester Crown Court that he regularly treated British children whose parents had been told by NHS clinicians that their offspring's problems were "all in their heads" and he was able to offer the "diversity" of treatment they required.
The jury has heard that a senior British specialist is highly critical of the Belgian doctor's methods, which consist of using hormones to treat a wide range of conditions from chronic fatigue syndrome to bed wetting. In a report to the court, Dr Neil Fraser, the safeguarding doctor for Herefordshire, described them as "quackery".
Giving evidence by video link from Brussels, Dr Hertoghe, who is a qualified medical doctor, but not a trained paediatrician, insisted his techniques were validated by medical research, and the NHS was an "authoritarian" system which did not allow methods such as his to be used.
He said: "Most of my British patients tell me that they have seen a physician and been told it's all in their heads. In this case, we had got to point where something had to be tried. The NHS is a system which doesn't allow for alternatives. People have to come to me for an alternative."
In what is believed to be the first case of its kind to come before the English courts, Ms Kidson, who has been remanded in prison since April, after her daughter was taken into care in March 2013, denies three charges of administering a poison with intent to endanger life.
Prosecutors allege that the mother became convinced her daughter, now aged 16, had an autistic disorder and was late entering puberty because of hormonal shortages, despite repeated tests conducted at locations including Birmingham Children's Hospital and London's Great Ormond Street, which showed the child was within normal limits and had no identifiable conditions.
The court heard that prior to consulting Dr Hertoghe, Ms Kidson had been dosing the teenager with the three hormones - dessicated thyroid extract, oestrogen and hydrocortisone - and the treatment continued under the Belgian specialist to deal with a range of symptoms including chronic fatigue syndrome, urinary tract infections and the teenager's delayed puberty.
Dr Hertoghe said that when Ms Kidson arrived at his clinic she was knowledgeable about the area of hormonal medicine and seemed motivated by concern for her daughter.
He said: "I would say that she was caring. She wasn't excessive. She was just a very informed person who did the best for her child. She was more knowledgeable about hormone therapy than others."
Under cross-examination, Dr Hertoghe said he felt qualified to make his criticisms of the British health system despite not having formal qualifications as a paediatrician, adding: "I treat children that paediatricians cannot help."
The doctor said he had pleaded with his British opposites not stop the teenager's treatment after she was taken into care, saying that to do so would return her to a "no-hope, no-future situation". He alleged he had had no contact from British doctors about his treatment of the teenager.
The case continues.
Register for free to continue reading
Registration is a free and easy way to support our truly independent journalism
By registering, you will also enjoy limited access to Premium articles, exclusive newsletters, commenting, and virtual events with our leading journalists
Already have an account? sign in