Coronavirus: Arguments over face masks 'fuelling racially-aggravated hate crime', senior police officer says
Met Police official says use of masks is 'one of the most common triggers' for disputes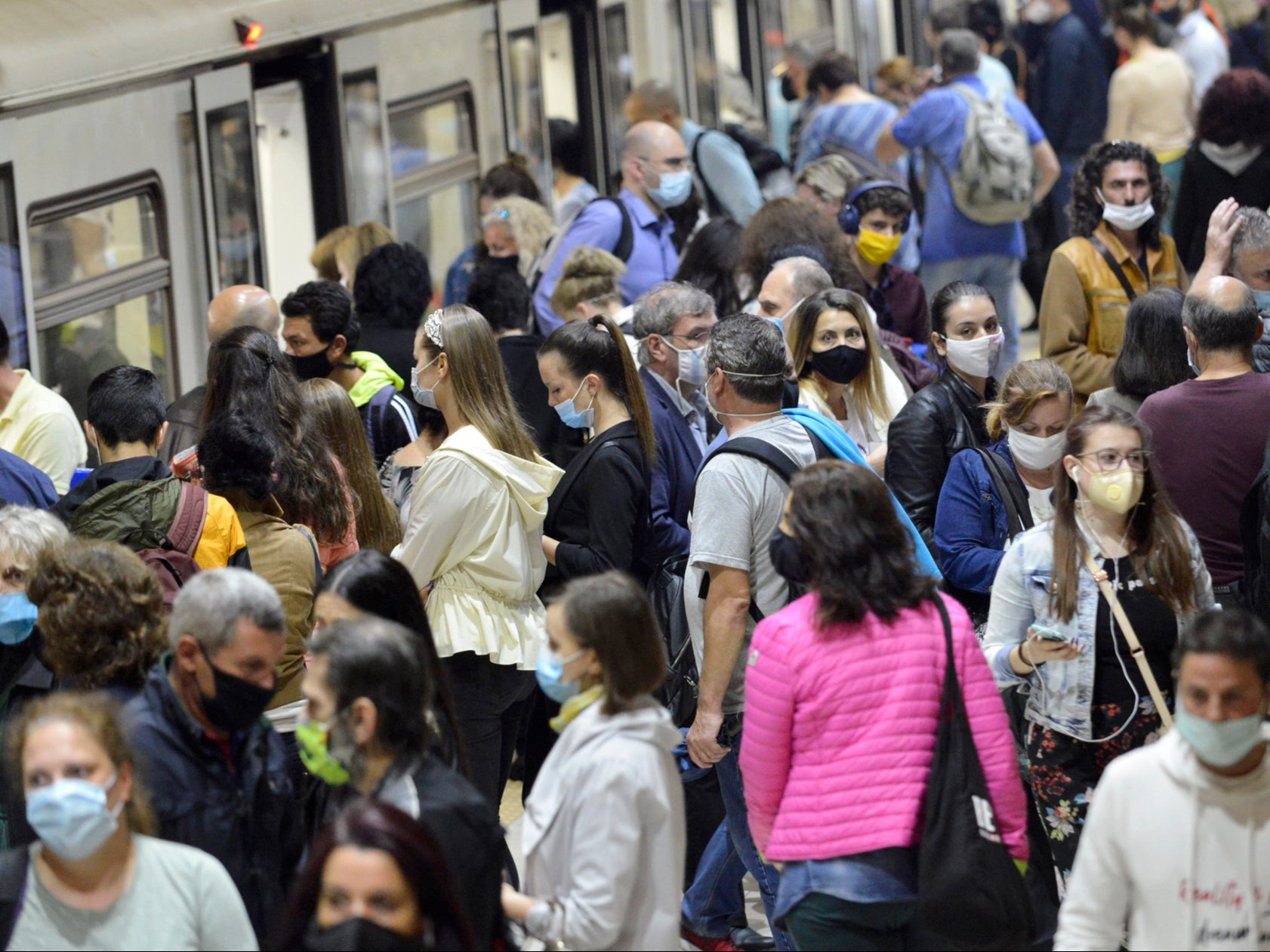 Disputes over the wearing of face masks are contributing to a rise in racially-aggravated hate crimes, a senior police officer has said.
Nick Ephgrave, assistant commissioner of the Metropolitan Police, told the London Assembly Police and Crime Committee that hate crime of all types had risen by 17 per cent in the capital in the year to September and 25 per cent nationally.
He said arguments over the use of coverings were leading to people hurling racist abuse, with racist crimes mainly driven by either neighbourhood disagreements or arguments in the street.
"It seems that the vast majority of particularly the race crimes that we are seeing now, relate to what might be described as localised neighbourhood disputes, or strangers abusing people in the street," Mr Ephgrave said.
"Most of those remain at the aggravated stage rather than the motivated stage, so there will be an argument about something - and one of the most common triggers actually currently is the use or not of face masks."
He added: "Someone will challenge someone about the use or not of a face mask, and then in the course of that interaction will then use racist language."
The committee heard on Monday that hate crimes linked to race and religion had risen by 16.9 per cent in London this year up to September, while those linked to sexual orientation had gone up by 14.9 per cent and those linked to disability had risen by 13.4 per cent.
Deputy mayor Sophie Linden said hate crime in the capital remained above the levels seen following the Brexit referendum in 2016.
The Met Police believe the rise in hate crime is being driven in part by general frustration among the public and people with mental health issues not being able to access support services during the coronavirus pandemic.
Mr Ephgrave added that reporting might have increased due to members of the public being less tolerant of such crimes.
Nationally in England and Wales, the number of hate crimes recorded by police hit a record high in 2019/20, with 105,090 offences.
In 2019, London mayor Sadiq Khan announced £500,000 in funding in response to the "growing threat of hate crime" in the capital, with the aim of improving specialist advocacy support services for victims and offering support for grassroots projects tackling intolerance.
Additional reporting by PA