Man arrested after woman stabbed in face during lockdown
Merseyside Police called to domestic incident as force urges victims of abuse not to 'suffer in silence' during coronavirus pandemic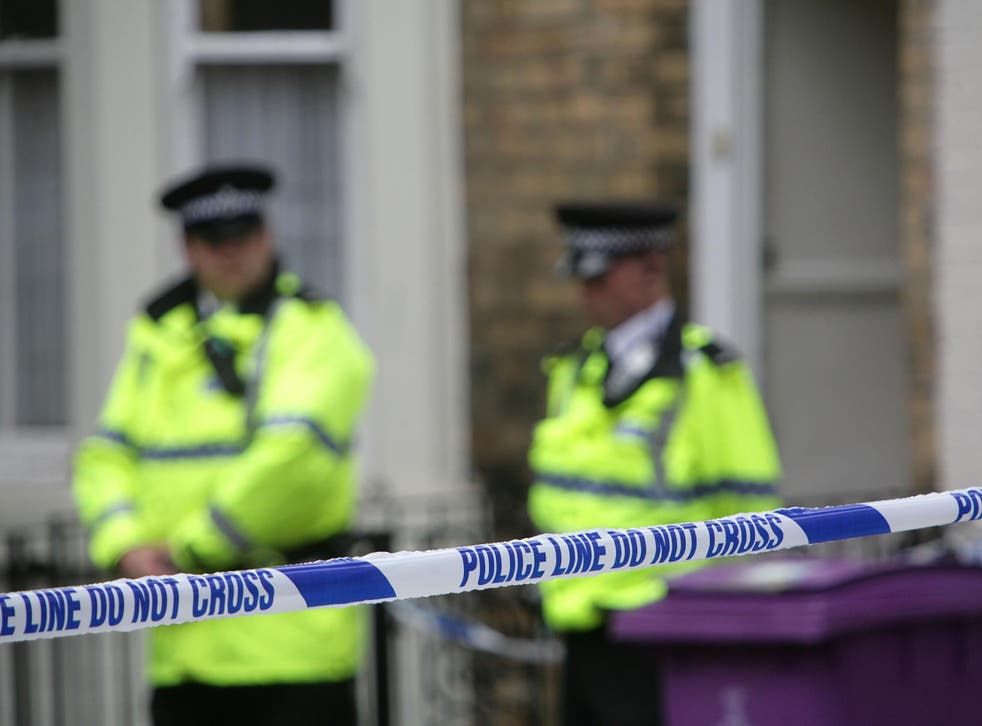 A man has been arrested after a woman was stabbed in the face at a home in Liverpool, as local police warned of the heightened vulnerabilities of domestic abuse victims during the coronavirus lockdown.
Officers from Merseyside Police were called to a home in Rainhill, Merseyside, just before 11pm on Saturday following reports of an argument involving the two occupants.
A force spokesman said a 44-year-old woman had been stabbed in the face twice, causing injuries above her left eyebrow, and was taken to hospital for treatment. She was later released.
A 47-year-old man was arrested on suspicion of wounding.
Two children are being looked after by family members following the incident, police said.
UK news in pictures

Show all 50
Addressing the incident, detective chief inspector Steve Reardon repeated advice for victims of abuse during the lockdown.
"Earlier this week we reminded people about the silent call 999 system for vulnerable people living in our communities, including those who suffer from domestic abuse," he said.
"We completely understand that victims of domestic abuse could be feeling more vulnerable during the current situation we all find ourselves in, but my message to them is please don't suffer in silence.
"If you need our help call us and if you can't make a call as you would ordinarily do, please use the silent call option available to you.
"Silent call is a part of the 999 system which allows for people who are not free to speak, but are able to make a noise, to press 55, which alerts the BT operator to the fact that you need help, and they can then connect the call to the police.
"The system enables all 999 callers to access support in the manner described, it is important that a noise is made when 55 has been pressed.
"For example if you can only make noise, such as tapping the handset, coughing, crying or even talking to the offender, then these actions will alert the attention of the BT operator.
"We would always advise that if someone is in immediate danger they should dial 999 and speak to an operator, but we also accept that in times such as this when households are self-isolating that openly speaking is not always an option."
Following the introduction of the UK's coronavirus containment measures, which have seen the country placed into lockdown, campaigners and frontline service providers have warned of a surge in domestic violence, with vulnerable women left trapped at home with their abuser.
Charities are offering online support to victims forced to isolate with their violent partners, while hotels have been urged to make their empty rooms available for women and children experiencing domestic abuse.
Southall Black Sisters, a not-for-profit company campaigning on gender-related violence, and the cross-party organisation Compassion in Politics have written to hotel chains urging them to open their doors to victims.
The initiative has the backing of Labour MPs Jess Phillips and Carolyn Harris, and several charities, including Women's Aid.
Anyone who requires help or support can contact the National Domestic Abuse Helpline which is open 24/7 365 days per year on 0808 2000 247 or via their website https://www.nationaldahelpline.org.uk/
Additional reporting by PA
Register for free to continue reading
Registration is a free and easy way to support our truly independent journalism
By registering, you will also enjoy limited access to Premium articles, exclusive newsletters, commenting, and virtual events with our leading journalists
Already have an account? sign in
Register for free to continue reading
Registration is a free and easy way to support our truly independent journalism
By registering, you will also enjoy limited access to Premium articles, exclusive newsletters, commenting, and virtual events with our leading journalists
Already have an account? sign in