Coronavirus racist attack: Pair arrested over assault of Singaporean man on Oxford Street
Student says he was punched and kicked by men who shouted 'coronavirus' at him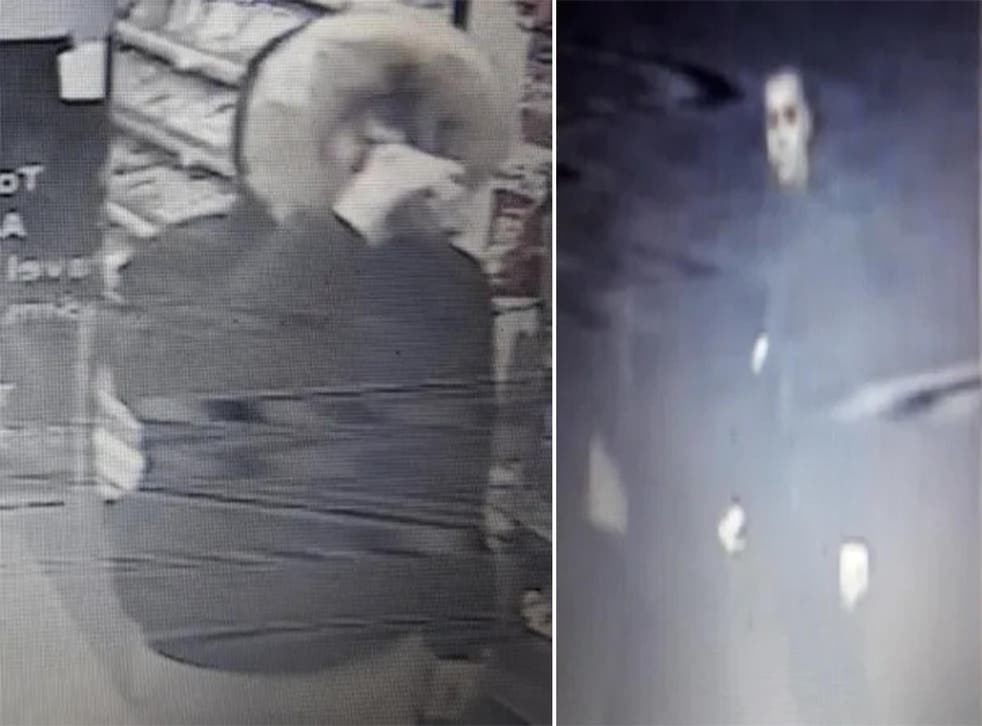 Two teenagers have been arrested in connection with a racially aggravated assault following the UK's coronavirus outbreak.
A student from Singapore said he was attacked by a group of men who told him: "I don't want your coronavirus in my country" on Oxford Street, London, on 24 February.
Jonathan Mok, a 23-year-old student, said he was punched, kicked and sustained facial injuries in the attack after he heard shouts of "coronavirus".
In his account of the assault, Mr Mok described how, as he turned to face the group, one of the men said: "Don't you dare look at me", before launching an attack.
The student said: "All of a sudden, the first punch was swung at my face and took me by surprise. When I was still shocked by the first hit, the guy delivered the second sucker punch.
"By then, a few passers-by had stopped and one of them tried to reason with them that four on one was not fair.
Airports empty as Coronavirus affects aviation industry

Show all 11
"The attacker's friend tried to swing a kick at me as I was explaining to the passer-by that I hadn't done anything at all.
"I tried to react in self-defence but couldn't do anything substantial because I was still recovering from a broken finger in my master hand.
"The guy who tried to kick me then said: 'I don't want your coronavirus in my country', before swinging another sucker punch at me, which resulted in my face exploding with blood (from my nose), where the blood was splattered all across the pavement."
A 16-year-old boy was arrested on Wednesday and a 15-year-old boy was arrested on Thursday, police said, both on suspicion of racially aggravated assault.
The Metropolitan Police said the first male had been released under investigation, while the second had been released on bail until later this month.
"This attack left the victim shaken and hurt. There's no room on our streets for this kind of violent behaviour and we are committed to finding the perpetrators," Detective Sergeant Emma Kirby said in a statement.
"I am keen to speak to anyone who has information about this assault.
"I would like to identify and speak to the males pictured who may be able to help me with our enquiries."
The number of confirmed UK cases of coronavirus surged to 116 on Thursday – more than double the total 48 hours earlier – as Downing Street warned it was "highly likely" the virus would spread "in a significant way" soon.
Health chiefs said people diagnosed with coronavirus who show only "very minimal" symptoms should self-isolate at home rather than in hospital, while new advice was issued to travellers returning to the UK from anywhere in Italy that they should self-isolate if they develop symptoms.
The virus, which was first identified in China, has spread around the world and infected nearly 100,000 people, with more than 3,000 deaths reported.
Enquiries into the Oxford Street assault will continue, the Met Police has said.
Any witnesses have been asked to call police on 101, quoting CAD 7522/24FEB.
Alternatively, anyone with information on the attack can contact Crimestoppers anonymously on 0800 555 111 or visit crimestoppers-uk.org.
Additional reporting by PA
Register for free to continue reading
Registration is a free and easy way to support our truly independent journalism
By registering, you will also enjoy limited access to Premium articles, exclusive newsletters, commenting, and virtual events with our leading journalists
Already have an account? sign in
Register for free to continue reading
Registration is a free and easy way to support our truly independent journalism
By registering, you will also enjoy limited access to Premium articles, exclusive newsletters, commenting, and virtual events with our leading journalists
Already have an account? sign in