Couple who lost almost £1m among 3,000 victims of courier fraud as police launch nationwide crackdown
'Fraudsters specifically target older people, exploiting their trust in the police and their bank to bleed them dry'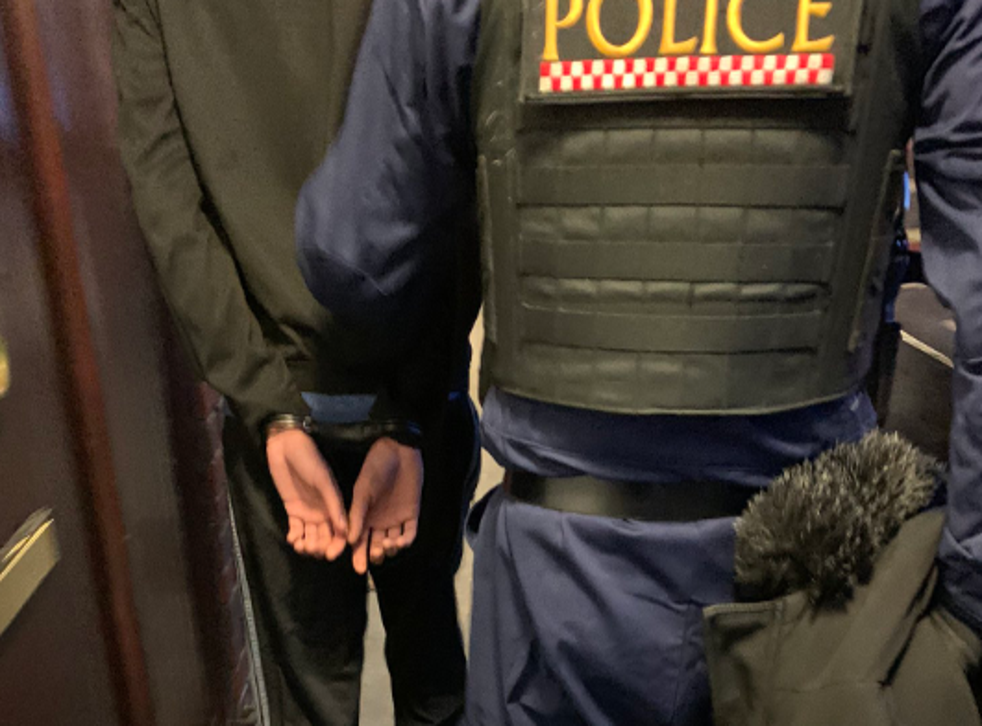 Police have launched the first ever nationwide crackdown on courier fraud that has affected more than 3,000 people – including a couple who were conned out of almost £1m.
The victims, mostly vulnerable women aged over 80, have been tricked into handing over thousands of pounds in cash to fraudsters who have turned up on their doorstep posing as a courier or police officer.
One couple from Dorset were left with just £187 after they were duped out of nearly £1m, including their pensions and life savings, in October.
The following month, a 74-year-old victim lost £400,000 and an 80-year-old £190,000.
The fraudsters call their victims by phone pretending to be from their bank or a police officer and convince them to withdraw their money and hand it to a courier because it is needed to help with an investigation into corruption.
UK news in pictures

Show all 51
According to police, there have been 3,188 victims of courier fraud in two years with a total loss of more than £12m.
Police have seen a sharp spike in cases in the past six months, prompting them to launch a coordinated crackdown across the country.
Raids, led by City of London Police and nine other forces including Kent Police, West Mercia Police, Hertfordshire Police and Dorset Police, began in November and were stepped up in January.
There have been 44 arrests since November and 14 people have been charged, two of whom have already pleaded guilty.
Commander Karen Baxter, of City of London Police, said courier fraud is a "despicable crime" as crooks "specifically target older people, exploiting their trust in the police and their bank to bleed them dry".
She added: "Courier fraudsters are nearly always part of broader criminal gangs; they are persuasive and can be aggressive.
"This can be particularly intimidating when they turn up on a victim's doorstep."
Police advise that banks and police will never ask for your PIN or to collect your bank card or money.
Anyone who receives a cold call is advised to end it immediately.
Register for free to continue reading
Registration is a free and easy way to support our truly independent journalism
By registering, you will also enjoy limited access to Premium articles, exclusive newsletters, commenting, and virtual events with our leading journalists
Already have an account? sign in